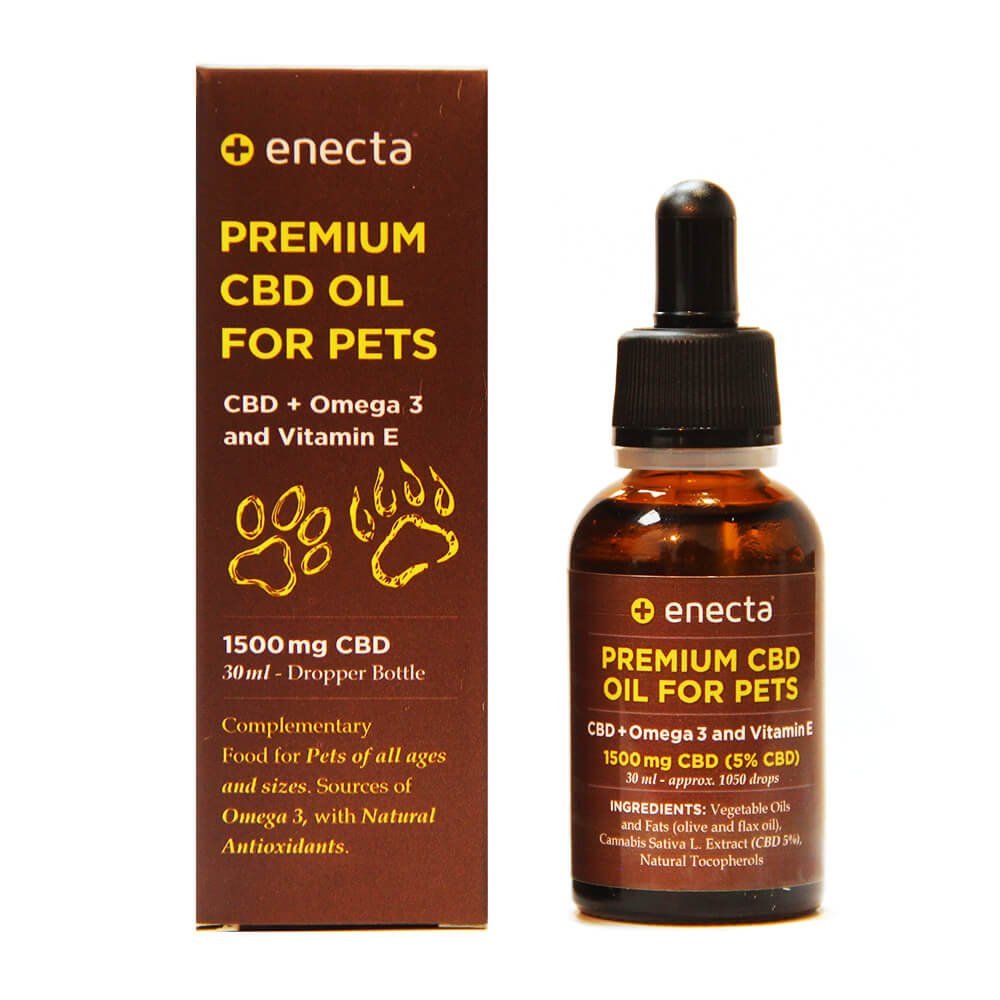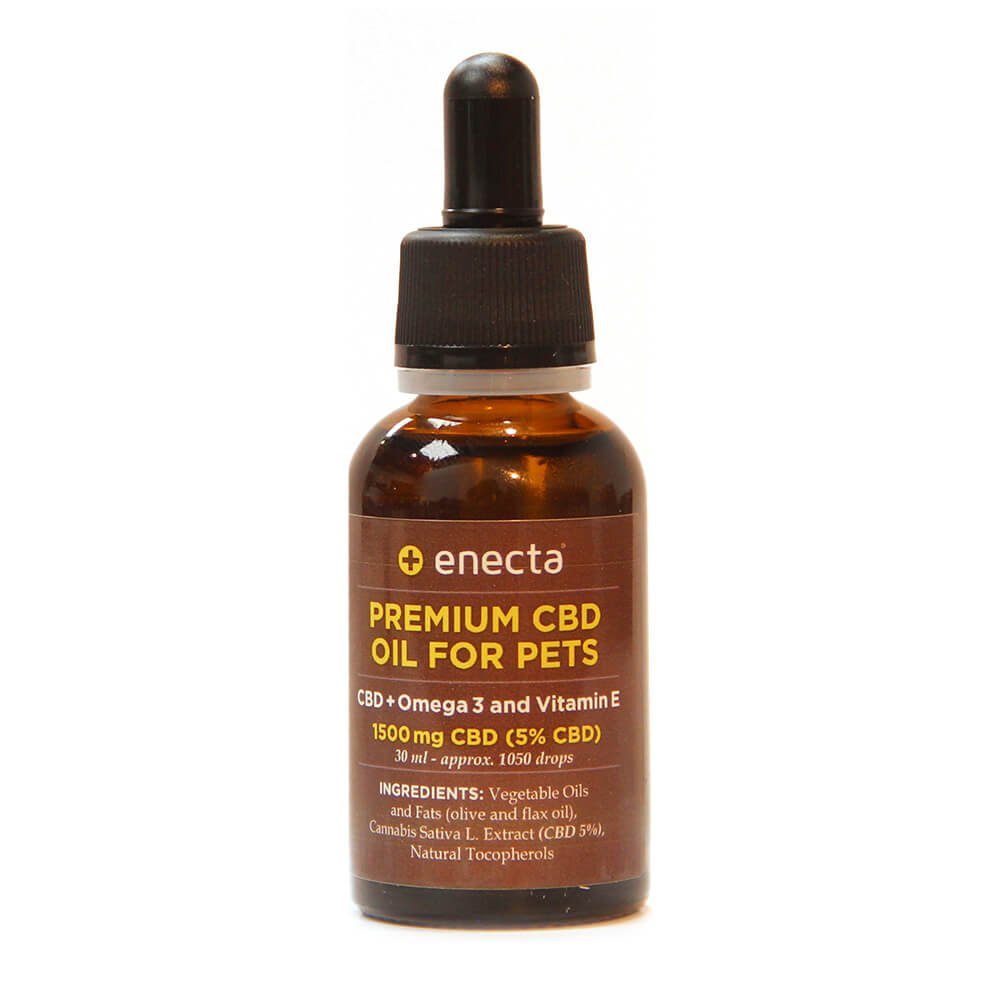 Enecta 5% 1500mg CBD Oil for Pets with Omega 3 and Vitamin E (30ml)
€35,95
Description
Additional information
Description
Essential For Pets
Looking for the best CBD oil pet product that would bring your customers rushing back for more? Then get Wholesale Enecta 5% 1500mg CBD Oil for Pets combined with Omega-3 and vitamin E for pets, and watch your shelves empty out quickly. Studies are looking at the benefits of CBD in pets, as it is known to have great benefits in humans.Discover with this product a rich blend of exquisite CBD oil packed with Omega-3 and vitamin E, which could potentially offer relief, leaving your clients' pets happy and hopping around in excitement. Research also has shown that CBD enhances pets' endocannabinoid system, binding with the receptors to enhance overall balance and give peak function. This system plays a crucial role in managing all the physiological processes in their bodies. These include immune responses, appetite, pain and inflammation responses, hormone balance, etc.
Omega-3 For Omega Vitality
Omega-3 found in wholesale Enecta 5% 1500mg CBD Oil for pets contains fatty acids that are responsible for a wide range of positive effects on pets' health. It potentially helps contribute to brain development, strengthens the immune system, and could help to reduce inflammation. Enecta 5% 1500mg CBD Oil for pets is also fortified with vitamin E. This vitamin E supplements the actions of the other constituents to stabilize cell membranes and enhance general body functioning. This skin membrane stabilization plays an important role in pets' pain management, especially dogs. The excellent formula in the Enecta 5% 1500mg CBD Oil for Pets can also potentially gives a calming and relaxing effect that reduces pets' anxiety and various noise phobias.
Ingredients
Hemp Oil, Omega-3 and Omega-6 Oils, natural antioxidants and Vitamin E.