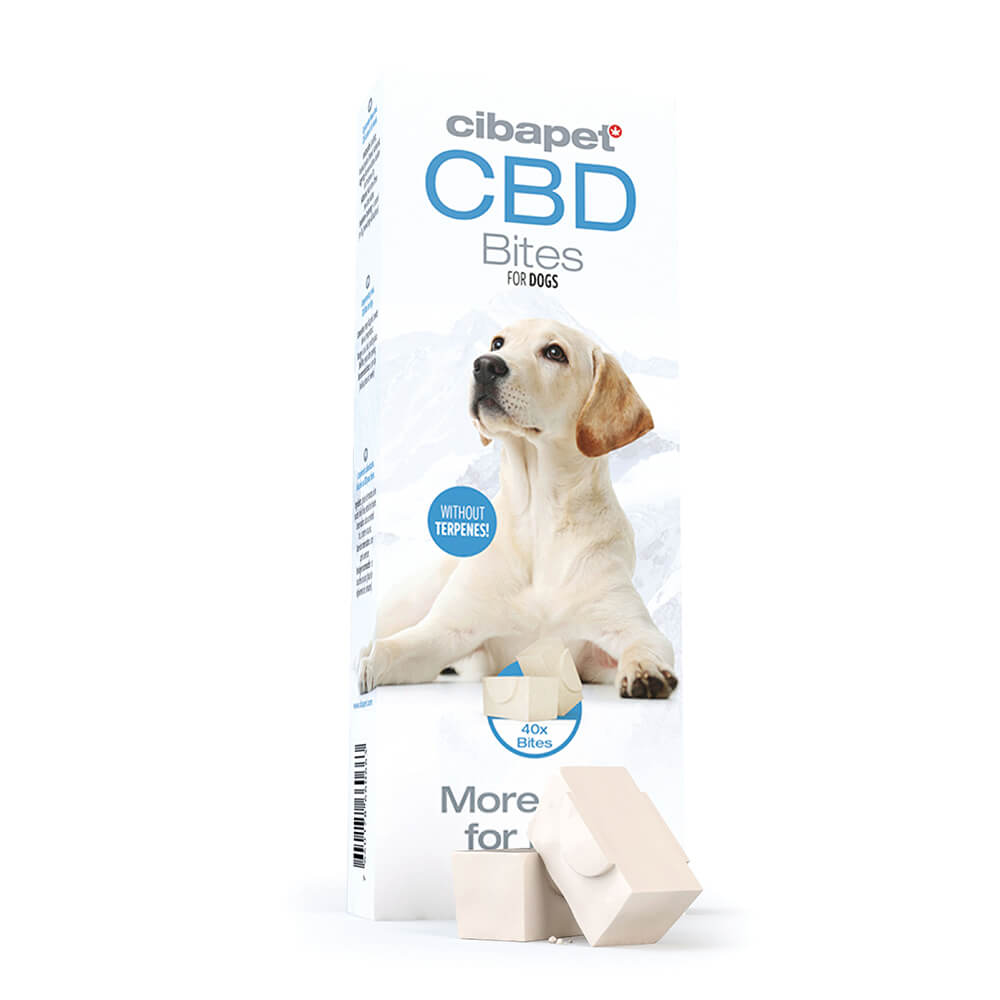 Cibdol Bites for Dogs with 148mg CBD
€15,95
Description
Additional information
Description
Healthy and Tasty Just For The Furry Ones
Custom-made for dogs, our wholesale Cibdol CBD Bites for dogs have everything your customers' dogs will need for robust health in the right quantities and best quality. This excellent product is made by the Cibdol and is intended to appeal to the sensitive taste of dogs. Lengthy trial and error processes were completed to achieve the right taste through a combination of garlic, olive oil, sheep fat, and hemp extract.
In dogs, garlic is known to be a badass repellant for parasites. Your customers might get worried because there is this general belief that garlic is toxic to dogs. But studies have shown that garlic is only harmful to dogs if they take it in substantial quantities. Your customers can rest easy because wholesale Cibdol CBD Bites for dogs was made with very healthy levels of garlic powder. The garlic in these delicious bites has a high level of deworming, anti-tick and anti-flea properties. Thanks to that, your customers will rest assured that wholesale Cibdol CBD Bites for dogs will only promote the health of their canine sweethearts.
Studies on olive oil have shown it reduces inflammation, making it an invaluable addition to your customers' dog's diet. It also contains monounsaturated fatty acids, which studies show can help reduce dermatitis in dogs, too. This is one ingredient that your customers will love their dogs to enjoy.
As one of the chief ingredients of wholesale Cibdol CBD Bites for dogs, CBD was specially selected because it may be excellent for your customers' dogs. This product contains 3.7 mg of CBD per bite (148 mg total). CBD has been proven by research to be generally safe for dogs. Other studies show that CBD is potentially great for pain relief in dogs, especially dogs diagnosed with arthritis. Some studies also have that CBD may be beneficial in mitigating health conditions like seizures and cancer in dogs.
Every ingredient in these wholesale Cibdol CBD Bites for dogs was specifically included to make sure your customers' dogs enjoy the best and healthiest treat. And they don't need to worry about THC as this product has zero THC content. Therefore, it will not be harmful to their dogs. Your customers will be getting a complete package of benefits with this excellent product.
Expertly Wrapped For Easy Administration
These beautiful products are wrapped in bite-sized, chewable pieces. These bites are water-soluble, so customers can easily dissolve them if their dogs are fussy.
Each pack of wholesale Cibdol CBD Bites for dogs contains 40 bites. These bites are also packaged in a well-designed and appealing box that is strong enough to protect them from damage. This product is overflowing with so many benefits and features that your customers will keep coming back to get more for their dogs.
You can place an order for our Wholesale Cibdol CBD bites for Dogs at our premium prices and significantly increase your profit margin.
Ingredients:
Sheep fat, Garlic powder, Olive oil, Hemp extract.