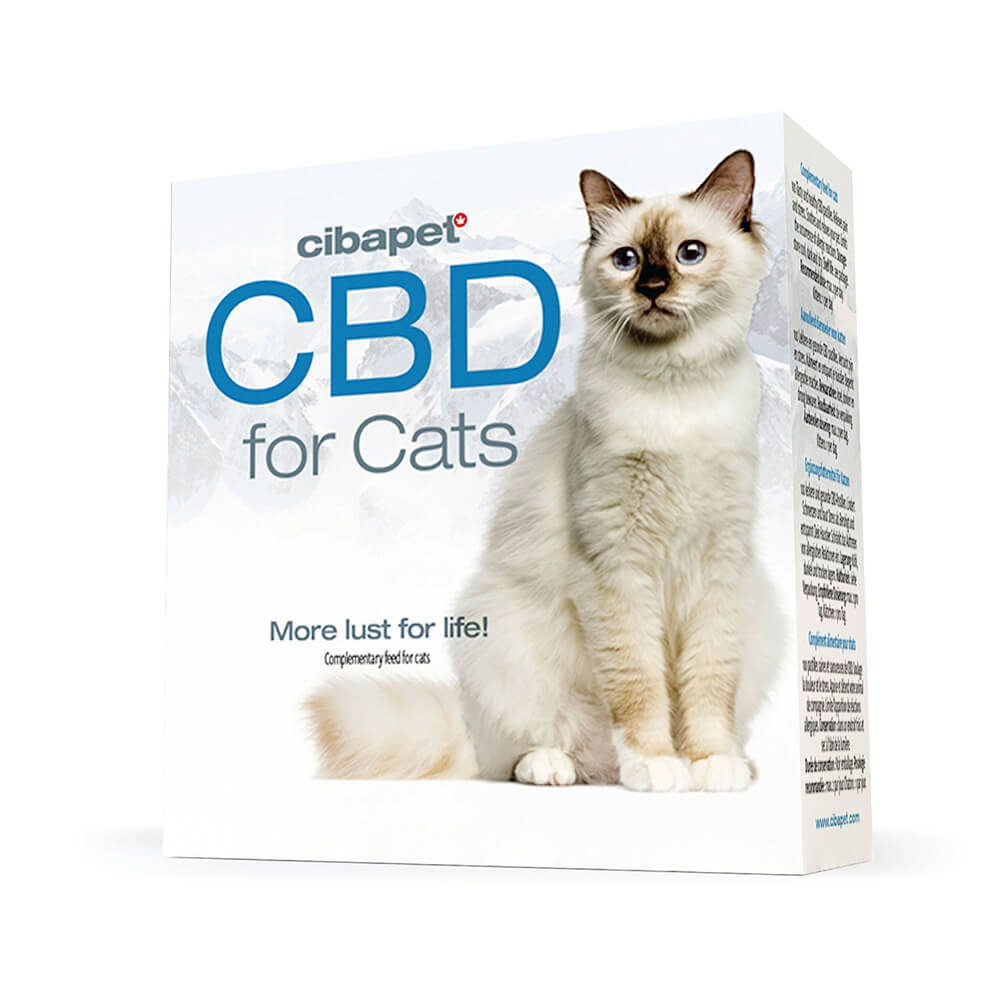 Cibdol CBD Pastilles for Cats with 130mg
€18,95
Description
Additional information
Description
Your Customer's Cat Deserves The Best
With our Wholesale Cibdol CBD Pastilles for Cats, you can provide your feline with the best care for pain and anxiety. Just like humans, cats also possess an endocannabinoid system. They potentially can be affected by cannabinoid products like CBD to relieve their pain and stress. It also strengthens the cats' physiology.
Humans have used cannabis for various reasons, but it has always had its side effects. Then came cannabinoids that could be used for not just people, but can also be adapted to be used on our furry friends. This product has been made specifically for our feline partners after many trials.
Let Us Give You a Breakdown
First, it is always good to know about its benefits and ingredients. This is necessary to let your customers know what they're buying and how useful the product is.
Cannabinoids have been and are in use for their healthcare privileges. Here are numerous benefits to our Wholesale Cibdol CBD Pastilles for Cats. Some of which include:
Anti-inflammatory agent: CBD may act as an anti-inflammatory agent, as it decreases inflammatory signaling response to the brain. It is becoming popular these days in the treatment of arthritis in pets.
Antiemetic agent: CBD may act to reduce the effect of nausea and vomiting. It does this by blocking one of the 5-hydroxytryptamine (5-HT) receptors, the 5-HT3 receptor, suppressing vomiting. This is helpful for pets that get motion sickness.
Anxiolytic agent: an anxiolytic agent is any substance that acts as an anxiety inhibitor. This product may do this, as it can calm an individual by sending signals to the endocannabinoid system located in the brain.
Anti-stress agent: as the name says, this drug may act as a de-stressing pill. The cannabis plant has been used for many years to help people relax and de-stress. Many conditions could cause your feline friend to stress up, like pregnancy, finding a mate, chasing away stray cats, etc.
Analgesic agent: The cannabis plant has been a pain reliever for centuries, if not millennials. CBD is a safer version of the Sativa plant, with all of its advantages and none of its drawbacks. It may be used when your feline has a tummy ache, an injury, or another illness.
The list of the advantages of using cannabinoids could go on and on and on. It is a very long list and will continue to get longer because researchers are still finding more and more beneficial for them. They are used to treat several illnesses and disorders, help cats transition into new environments, and even give their fur a shine. The potential effects are visible and worth the penny.
Our Wholesale Cibdol CBD Pastilles for Cats will leave your shelves empty and void. Customers will come in droves to get their hands on it because who wouldn't want the best for their pets.