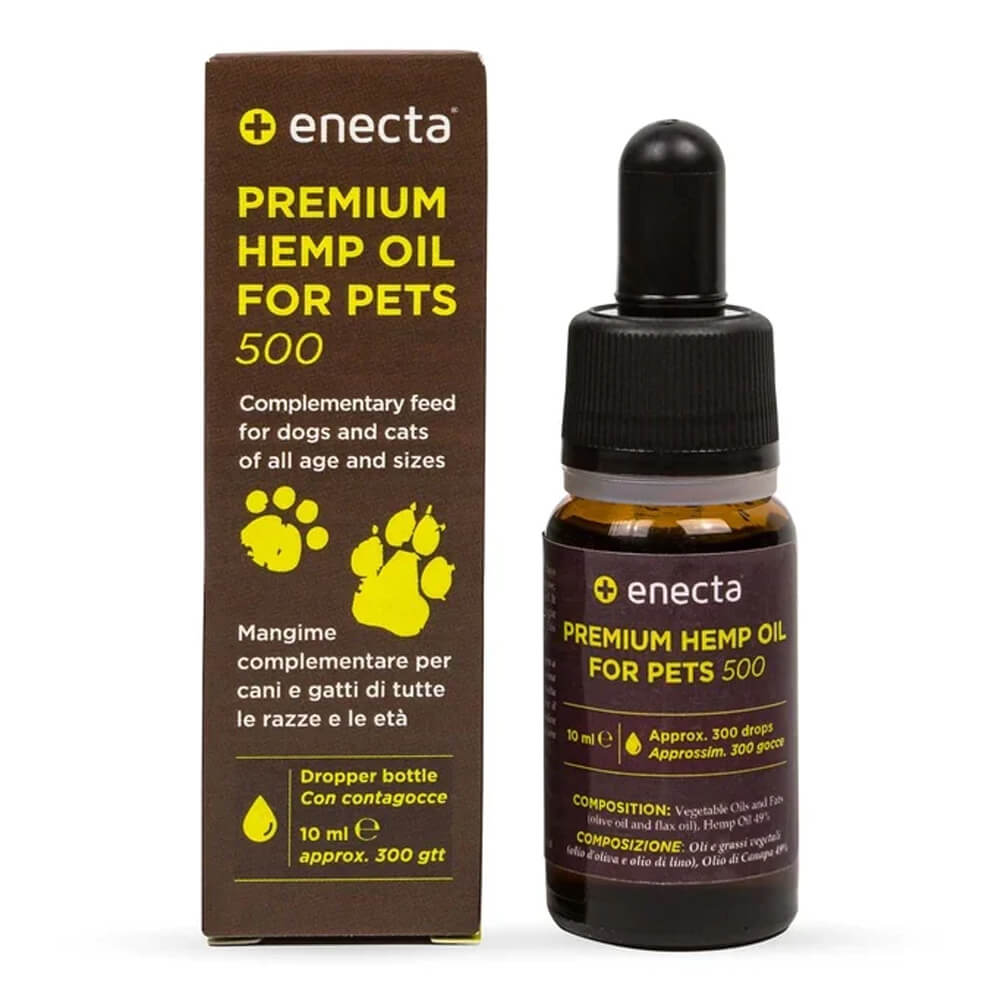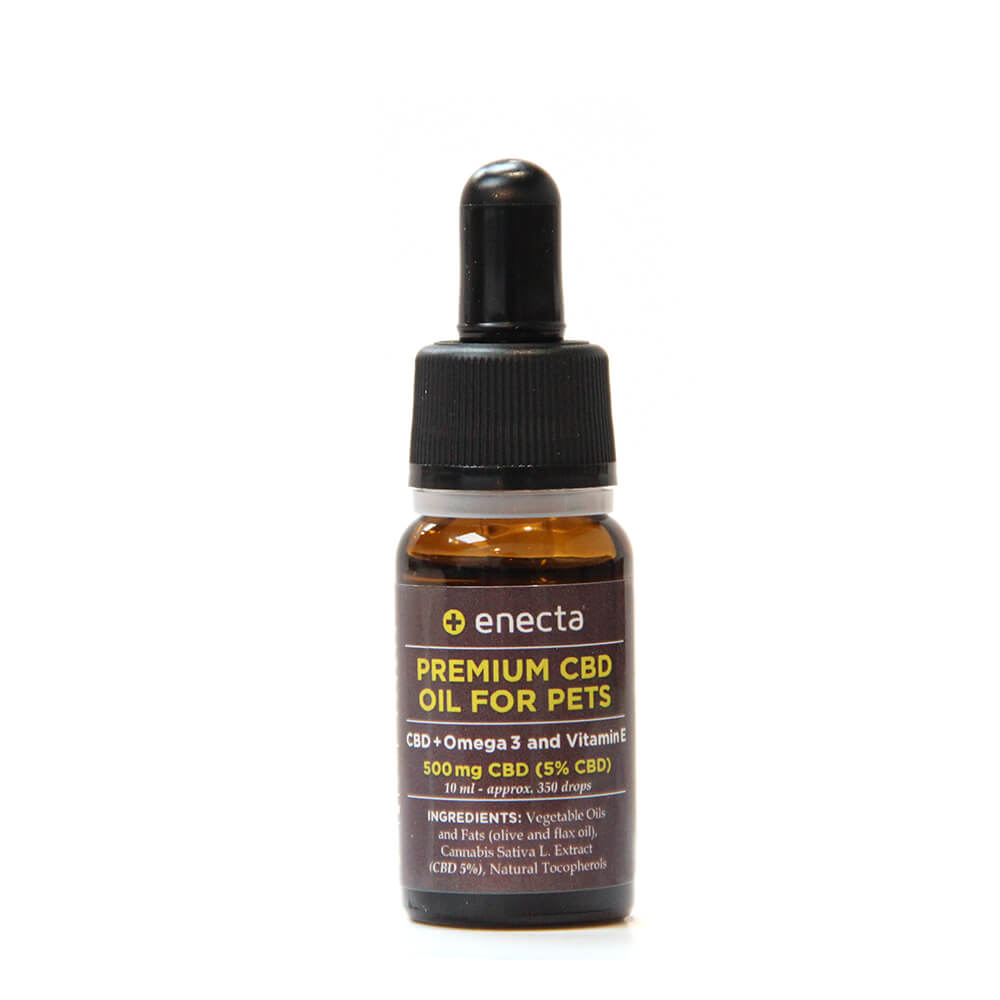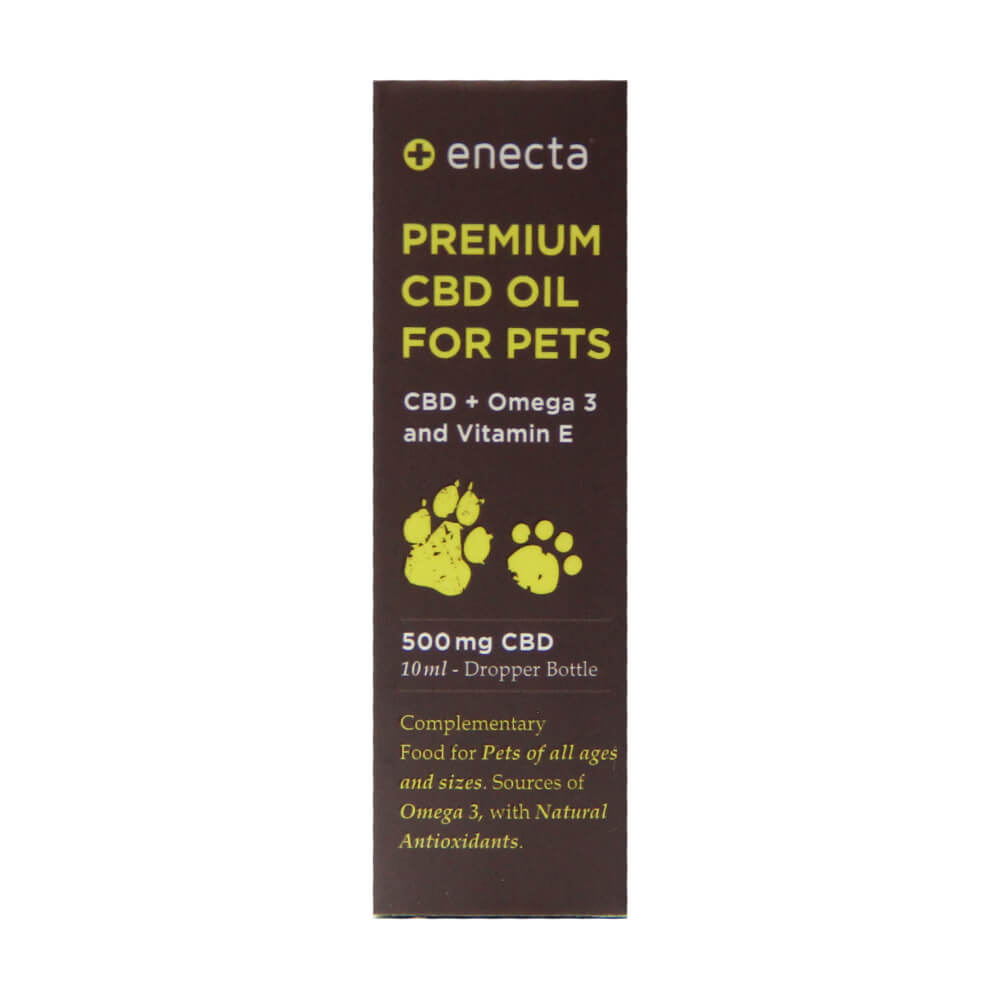 Enecta 5% 500mg CBD Oil for Pets with Omega 3 and Vitamin E (10ml)
€15,95
Description
Additional information
Description
Essential Omega For Pets
The best product for your customer's best friends – pets. The wholesale Enecta 5% 500mg CBD Oil for Pets is a product for pets of all ages and sizes. With Omega-3 and natural antioxidants, ideal to have for healthy pets. wholesale Enecta 5% 500mg CBD Oil for Pets is produced with a variety of Cannabis Sativa L, is rich in CBD, and is free of THC. With all confidence, purchase our wholesale Enecta 5% 500mg CBD Oil for Pets with Omega 3 and Vitamin E to offer your customers the best possible product for their pets.The oils are only extracted from Enecta's certified plants in Italy, to ensure that the product is of premium quality. It doesn't contain pesticides or herbicides, and the product is tested through independent laboratories that assess the quality.
What's The Best Of This Product?
Vitamin E
terpenes
500 mg of CBD
Omega-3
Free of THC
The product contains 10 ml per package. And with a really catchy, well-thought packaging, these oils will be gone from your shelves before you know it.
Ingredients:
Vegetable oils and fats (Olive and flax oil), cannabis Sativa extract (CBD 5%), Natural tocopherol, Omega-3 fatty acids for healthy skin and coat, with Natural Antioxidants to foster and maintain the immune system healthily.