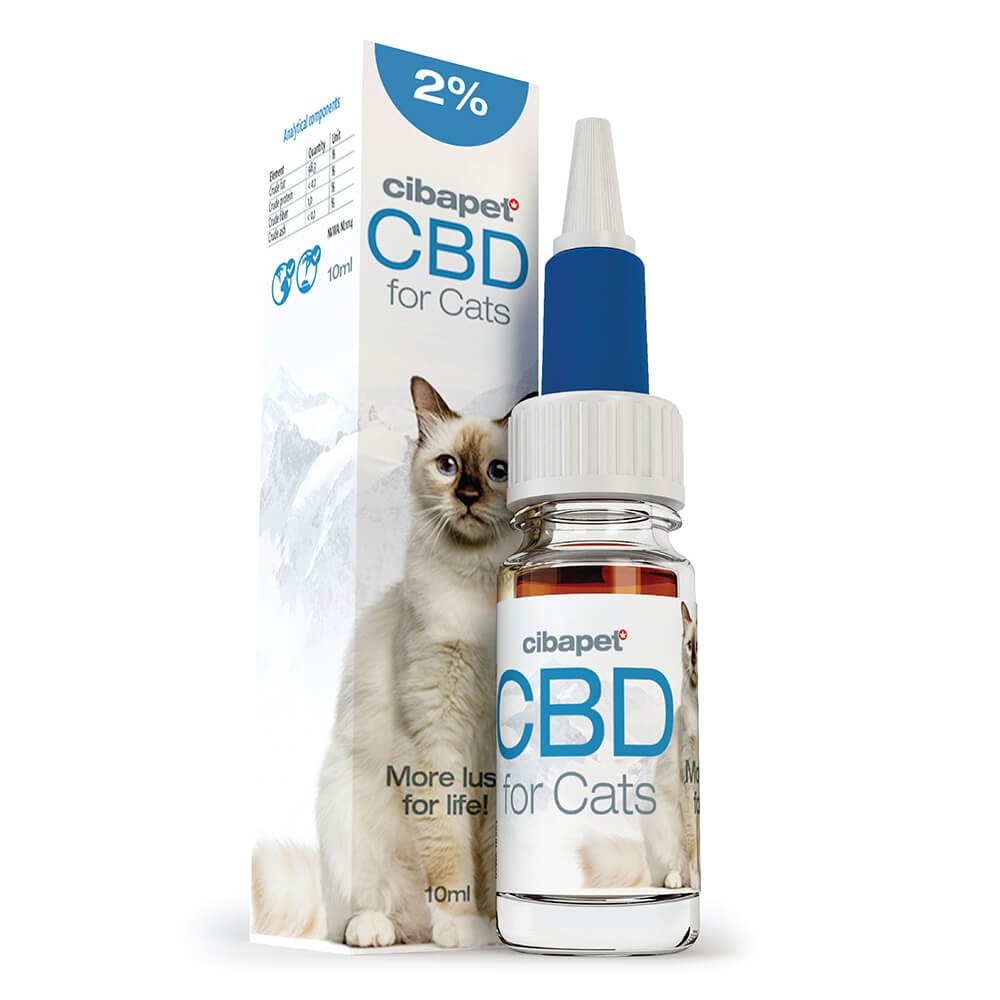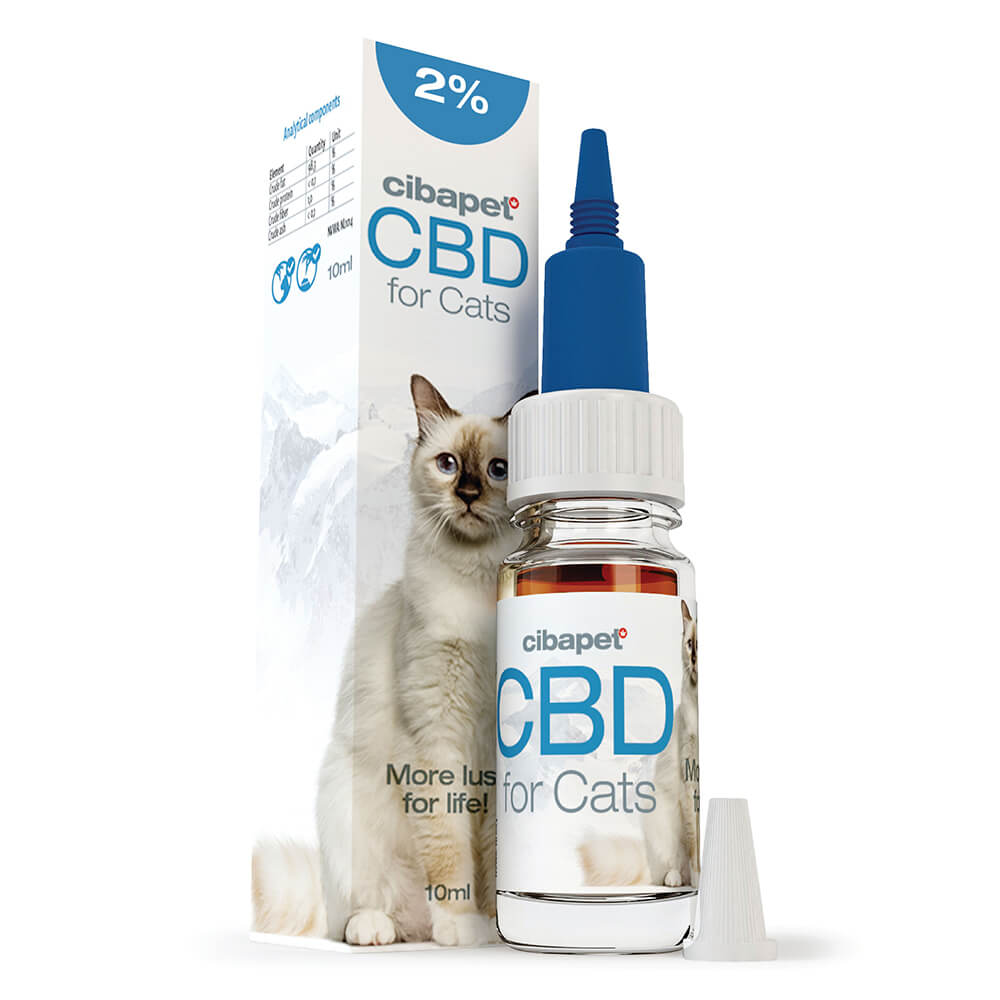 Cibdol CBD Oil for Cats 2% (10ml)
€18,95
Description
Additional information
Description
The Best Cat Health Products on The Market
Help your customers' cats seamlessly adjust to uncomfortable and stressful daily activities. Keep them feeling young and energetic with the Wholesale Cibdol CBD Oil for Cats 2% restorative CBD oil for cats infused with multivitamins.
Every pet lover feels it when their cat is upset or on edge, and they will try to make them feel comfortable, confident, and pain-free; especially as they age and start to slow down. That's why Cibdol created Wholesale Cibdol CBD Oil for Cats 2%, a natural, plant-based cannabis oil extract designed to potentially relieve stress and separation anxiety and reduce swelling and pain in stiff, arthritis joints. It also aims to potentially minimize gastrointestinal distresses like diarrhea or vomiting, and keep cats feeling younger and more focused every day.
Our best-selling CBD oil is produced with comfort in mind. This is because CBD has numerous health potential benefits for cats. One of the biggest causes of stress for cats is changes to their environment or home. This might be new furniture or moving furniture, redecorating, painting, new carpets, moving their food and water bowls or litter trays, losing access to a favorite hiding place, and many other everyday changes that might seem small and necessary to your customers.
This might result in the cats becoming anxious, having poor quality fur coats, and getting depressed. Based on research CBD is safe for cats, as it is for dogs. This powerful all-natural CBD oil for cats is fortified with plant extracts, multi-vitamins, Omega vitamins, and antioxidants to help reduce inflammation in joints, restore moisture to dry, itchy skin or damaged coats, and give them back more mobility and energy by reducing painful joints, hips, and knees.
Product Details:
The high-quality CBD oil potentially helps to reduce stress, anxiety, and pain. It fortifies coat and skin health because it is infused with Omega-3, 6, and 9 and Vitamins to support your customers' fur babies. It potentially:
Restores skin and fur health
Reduces Stress and Anxiety
Improves mood and increases energy
Relieves Joint Pain and Inflammation
Boosts immune system
Reduces Seasons
Features & details
CBD Content: 200 mg
Number of drops: 250
Conserve: Cool, dark, and dry
Shelf life: 6 months after opening
Contents: 10ml
Color: Gold/Yellow
Form: Oil
CBD: Yes
This 2% CBD oil was formulated to be a mild dose ideal for sensitive cats. It comes stored in a 10ml plastic dropper container containing 200 mg of concentrated CBD oil.
To improve the CBD experience for your customers' cats, the oil is made with tasty fish oil and essential vitamin E, a flavor meant to tickle your customers' cats' taste buds. This special formula does not contain terpenes and is made with 100% natural products to produce delicious organic goodness.
Cats comfort us when we need them the most. Return the favor by choosing the Wholesale Cibdol CBD Oil for Cats 2% from Cibdol. Developed using the same high-quality formula, we have reduced the concentration to cater to sensitive pets.
At Cibdol, they understand the need to support pets even when they cannot tell us what's wrong. This 2% CBD oil has been specifically designed to meet the needs of sensitive cats.
Order the Wholesale Cibdol CBD Oil for Cats 2% now. We take pride in ensuring cats get the highest-quality ingredients that you can rely on in every serving!
Ingredients
Olive oil, fish oil, hemp extract 2% (20 mg / 1ml), milk (creamy) aroma, vitamin E.