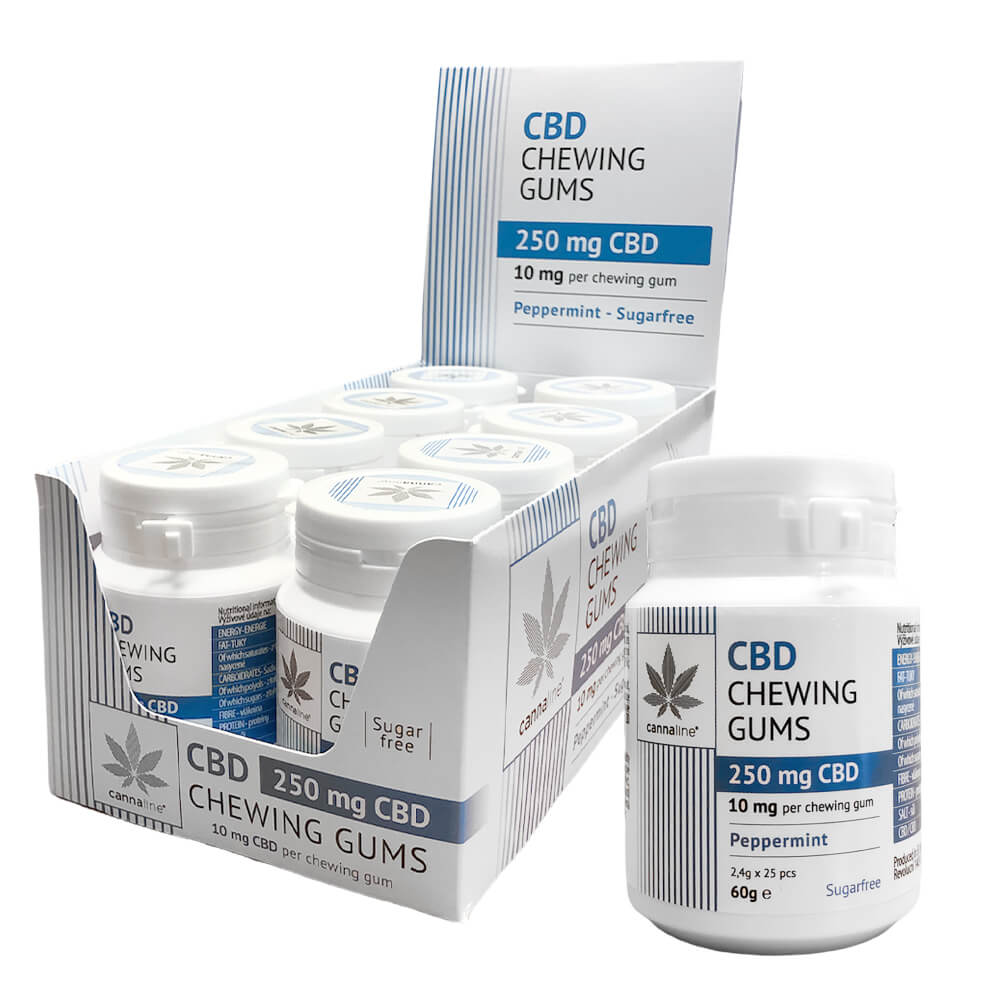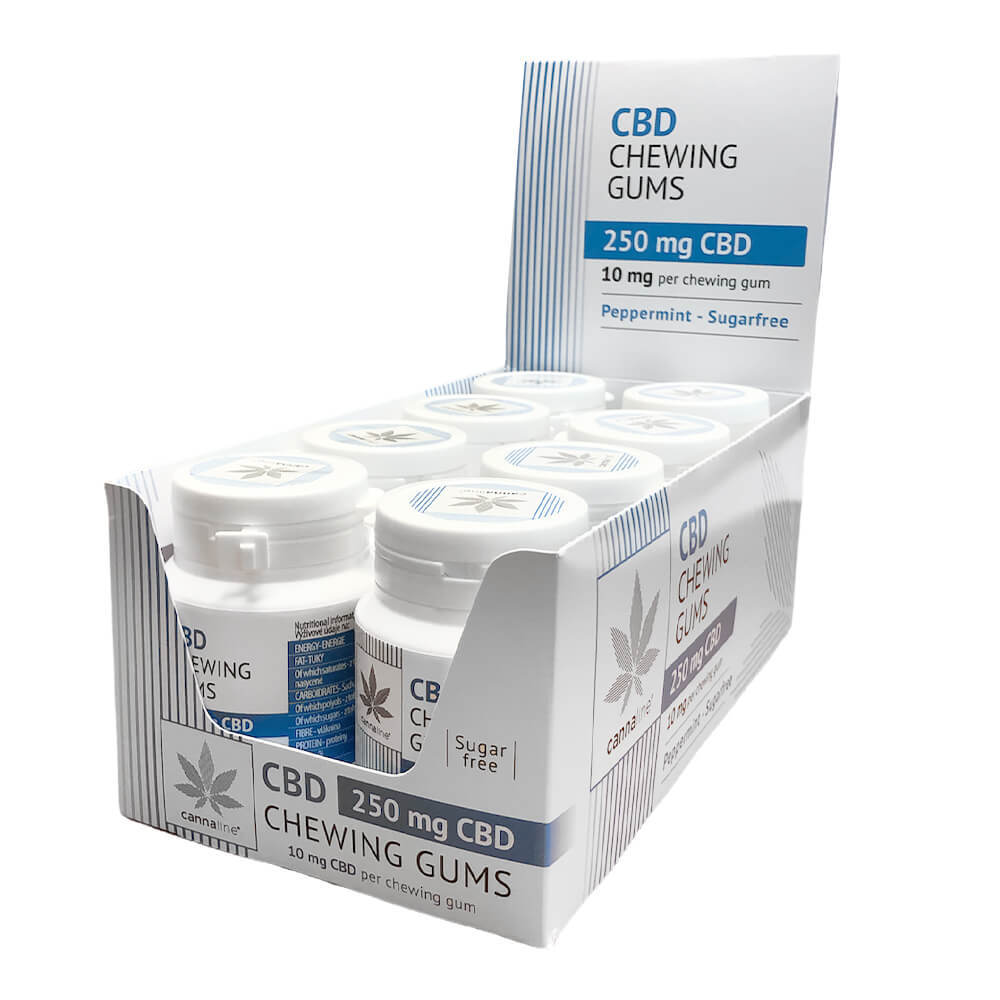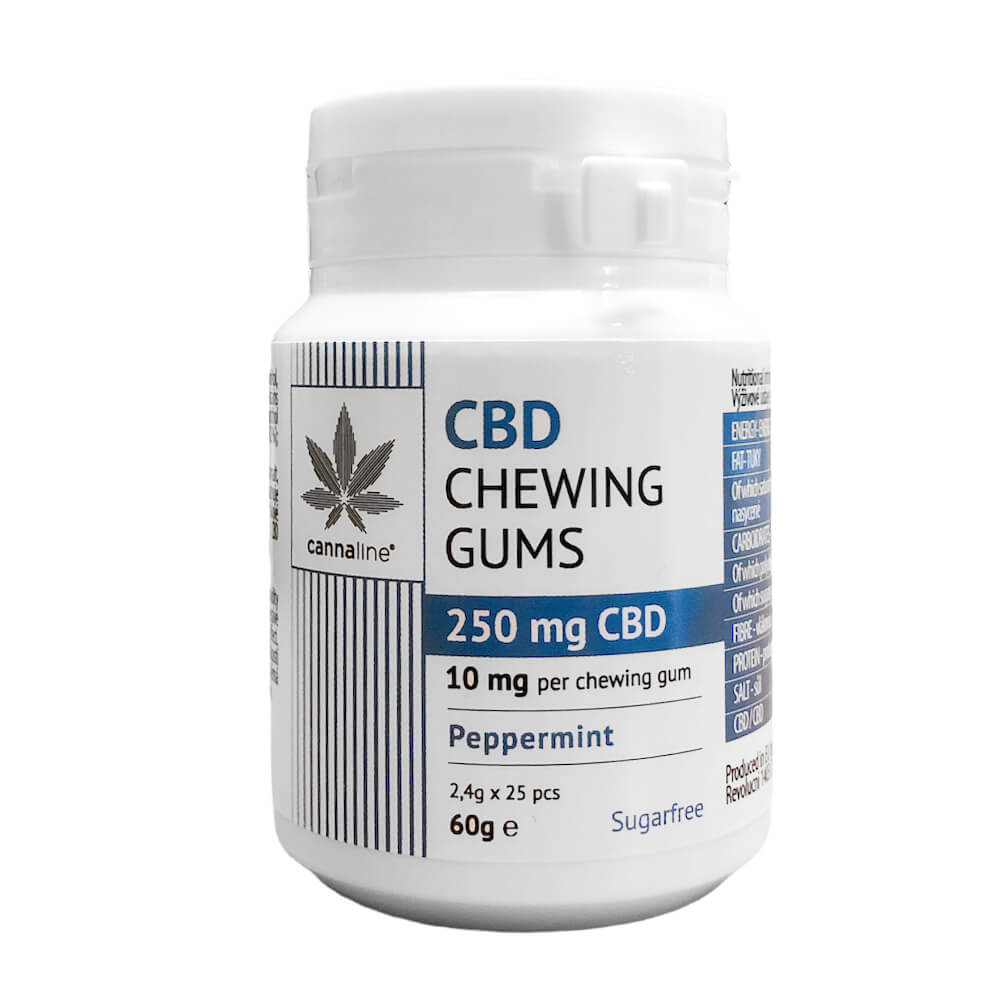 Cannaline 250mg CBD Chewing Gums Peppermint (8pcs/display)
€47,95
Brand: Cannaline
THC free
8 pieces/pack
Description
Additional information
Description
Wholesale Cannaline 250mg CBD Chewing Gums Peppermint
The world moves faster every day, and it's common to feel stressed while you're at work or even before you sleep during that time where you're trying to plan the next day. Fortunately, there is a potential easy solution – it comes in eraser.
You already know that chewing mint-flavored gum is just as refreshing as it tastes. But you may not know about the potential benefits of CBD for the health. Made with 250mg of CBD per tin, these Wholesale Cannaline 250mg CBD Chewing Gums Peppermint are sweet and therapeutic. Simply pop a piece of one into the mouth to feel at peace!
These vegan CBD chewing gums are not only great for combating anxiety, but they also reduce inflammation and can help you sleep better. In short, they're perfect for anyone who's dealing with a tough day. One of the reasons Wholesale Cannaline 250mg CBD Chewing Gums Peppermint is so great is that they're GMO-free and suitable for vegans! You won't have to worry about any gross fillers, because these gums are made with all natural ingredients, including hemp and peppermint.
Many people choose to use CBD for extra focus. The act of chewing can boost your concentration, which is great if you have a big work deadline or study session coming up. Chews are easy to carry around with you and can help increase your focus. CBD chewables are convenient and easy to use. You'll receive 8 pieces per display with 25 gums in each bottle.
250 mg CBD
Store in a dry and cool place
8 units/display | 25 gums/bottle
Shelf life: 36 months
Ingredients
Sweeteners: sorbitol, isomalt, maltitol syrup, acesulfame k, sucralose; gum base (contains emulsifier: SOY lecithin); flavour, hemp natural flavour, eucalyptus natural flavour, natural menthol; thickener: arabic gum; humectant: glycerol; rice starch, CBD (0,42%); glazing agent: carnauba wax; antioxidant: E306.