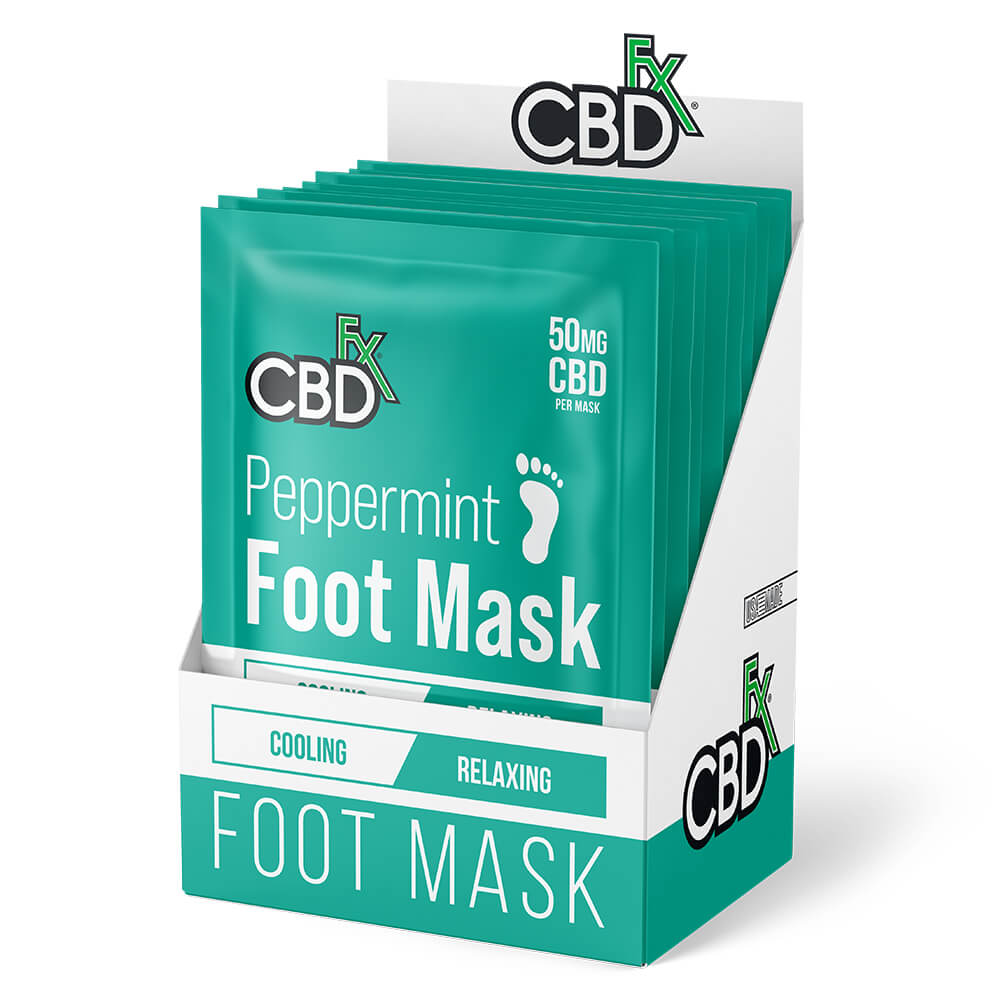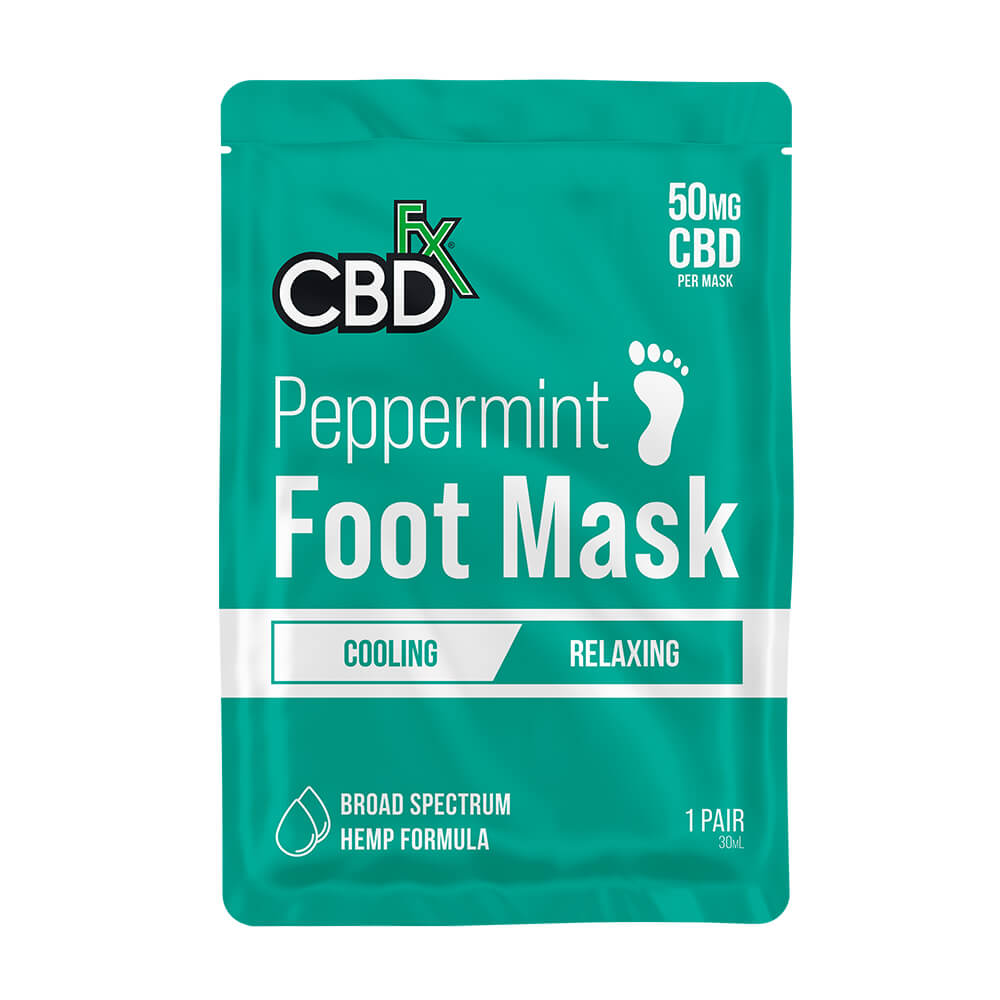 CBDfx Peppermint Foot Mask 50mg CBD (5packs/display)
€45,95
Brand: CBD Fx

5 pieces/pack
Description
Additional information
Description
Wholesale CBDfx Peppermint Foot Mask – A Well-Deserved Relief for the Feet
Soothe dry skin and fatigue with the wholesale CBDfx Peppermint Foot Mask! With wholesome ingredients like coconut oil, sweet almond oil, and CBD to keep the feet feeling soothed and cozy all year long. Available in two formulas: lavender for relaxation; peppermint for cooling relief. Your customers will be happy to put them on at the end of the day or give themselves a little foot massage just because!
Introducing the CBDfx Peppermint Foot Mask! If you're looking for a fresh and minty way to moisturize and soften the feet, look no further. CBDfx foot masks are designed to target dry, cracked, and distressed skin and they're perfect for people who want to give their feet some extra love. Just put on the mask, relax for 20 minutes, then rinse off. You'll be amazed at how soft and smooth your feet feel!
Content of Wholesale CBDfx Peppermint Foot Mask
x1 Box Display
x10 Mask Pieces
Ingredients
Fractionated Coconut Oil, Sweet Almond Oil, Sunflower Oil, Peppermint Essential Oil, Camphor Essential Oil, Menthol, Tocopherol (Vitamin E), BROAD SPECTRUM HEMP EXTRACT (50mg)