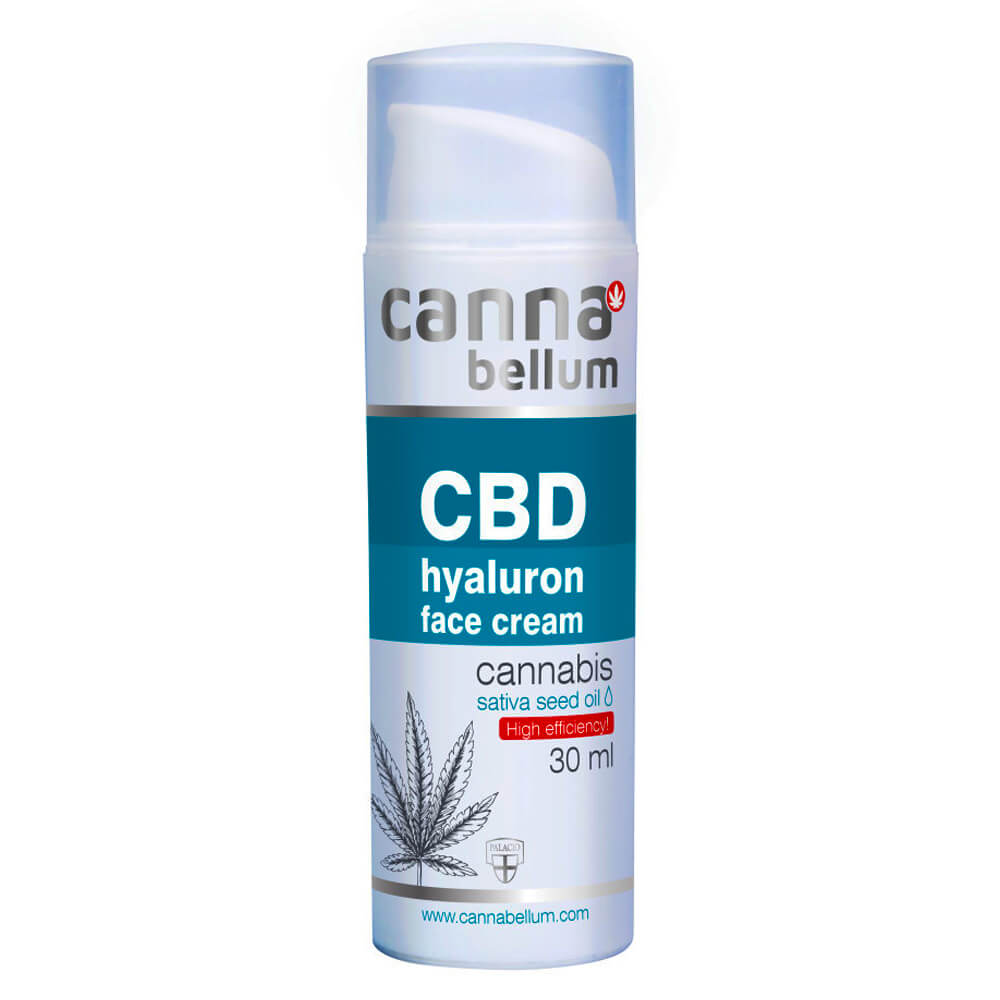 Cannabellum CBD Hyaluron Face Cream (30ml)
€13,95
Description
Additional information
Description
Wholesale Cannabellum CBD Hyaluron Face Cream
Introducing Wholesale Cannabellum CBD Hyaluron Face Cream – a luxurious face cream specially designed to deeply hydrate mature skin and skin with the first signs of aging. This cream contains hyaluronic acid, a powerful ingredient known for its long-lasting moisturizing effect, which helps to keep the skin plump and hydrated all day long.
Cannabellum face cream not only deeply hydrates the skin but also protects it from free radicals, helping to restore the skin's natural condition. With regular use, this cream increases skin elasticity, smoothes wrinkles, and leaves the skin looking younger and more radiant.
Active substances: Cannabellum CBD Hyaluron Face Cream contains a combination of natural ingredients that work together to deliver amazing results. CBD, a non-psychoactive cannabinoid with significant therapeutic potential, works to soothe and calm the skin. Hemp seed oil, rich in unsaturated fatty acids, increases the skin's natural protection. Hyaluronic acid hydrates and smoothes wrinkles, while shea butter and almond oil provide deep moisturization and leave the skin feeling soft and supple.
This cream is perfect for daily skin care of the face, neck, and décolleté. Apply it in the morning and evening after washing or removing makeup for best results. Your customers will love the luxurious feel and amazing results of Cannabellum CBD Hyaluron Face Cream!
Ingredients:
Aqua, Benzyl Alcohol, Butyrospermum Parkii Butter, Cannabidiol, Cannabis Sativa Seed Oil, Cetearyl Alcohol, Citral, Ethyl Ferulate, Glycerin, Helianthus Annuus Seed Oil, Humulus Lupulus Cone Extract, Limonene., Palmitic Acid, Parfum, Potassium Sorbate, Prunus Amygdalus Dulcis Oil, Sodium Benzoate, Sodium Hyaluronate, Sodium Hydroxide., Stearic Acid, Tocopherol.
Additional information
| | |
| --- | --- |
| Weight | 0,060 kg. |
| Content | 30 ml |
| Brand | |
| Dimensions | 3x3x11,5 cm |