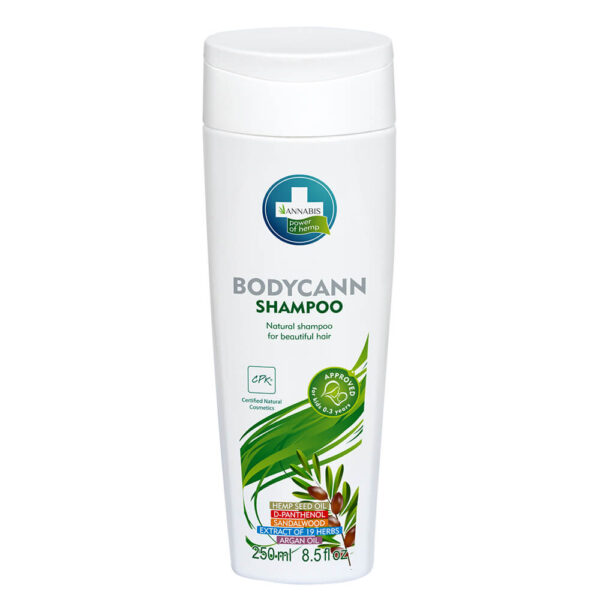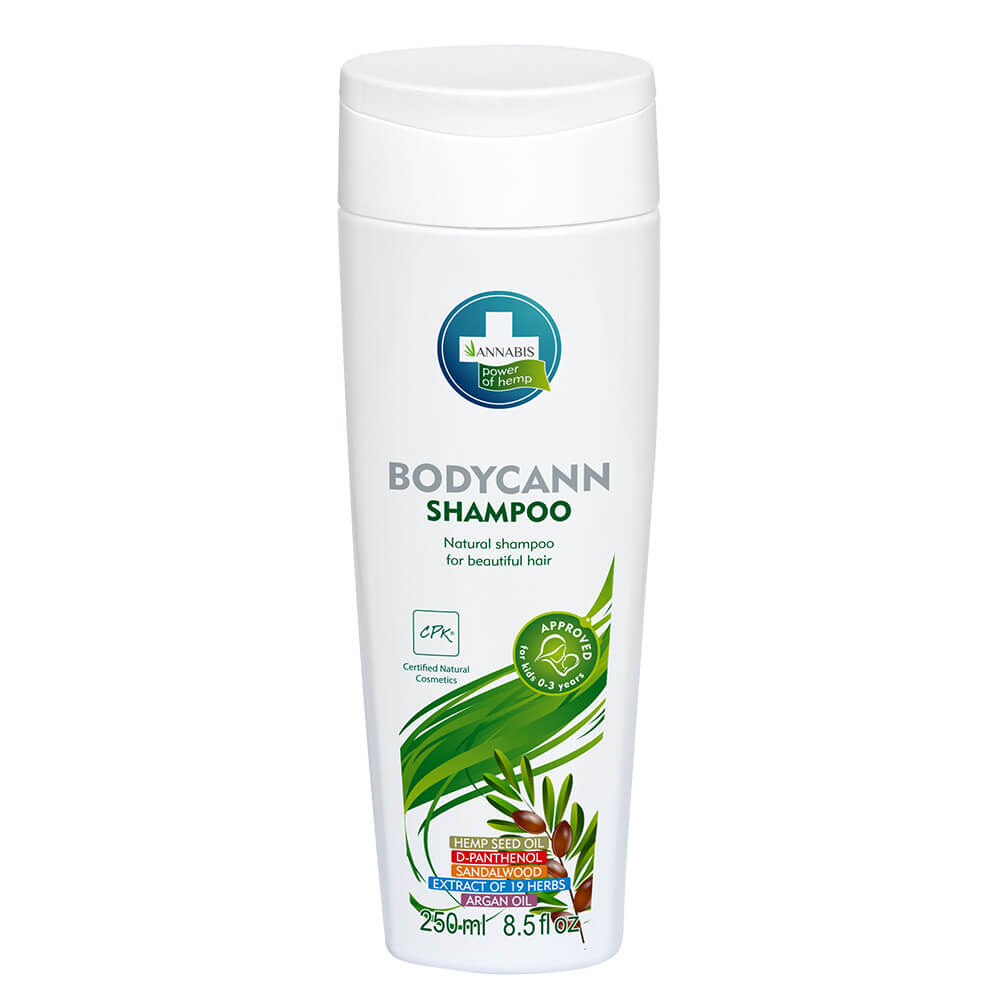 Annabis Bodycann Natural Shampoo 250ml
€11,95
Description
Additional information
Description
Hair Experience In Its Quintessence
Have you got customers that need an itch and dandruff-free scalp or smooth and healthy hair? Then you should stock this wholesale Annabis Bodycann Natural Shampoo for them. This shampoo is a combination that meets the natural product standard. Wholesale Annabis Bodycann Natural Shampoo contains D-panthenol (Vit B5) that improves how your customer's hair looks and hair texture. It also helps improve hair thinning as shown by scientific studies.According to research, argan oil (liquid gold) moisturizes the hair and improves scalp health, preventing hair breakage and hair loss. Your customers would undoubtedly benefit from the hemp seed oil in the shampoo, which has numerous hair benefits like improving hair growth and keeping the hair moisturized.Bodycann Natural Shampoo is designed so that a small amount would provide enough foam for washing the hair. The shampoo gives the hair a nice feeling and pleasant smell. The container with a user-friendly design allows for easy dispensing of the shampoo. Its attractive design would attract customers' attention, while the pleasing aroma and excellent benefits will keep them glued. Get this fantastic product at a lower price when you order wholesale Annabis Bodycann Natural Shampoo 250ml.
Optimal Hair Care in a Bottle
Bodycann Shampoo has encompassing hair care as it does not only treat the hair and keep it healthy, it also gives the hair an improved feeling. The combo saves your customers the stress of sorting for different products to do the same work. These will keep your customers fixated on this product since it would be more profitable. The shampoo is made of natural extracts which are eco- and vegan-friendly. This makes it a shampoo for every customer. Place a wholesale order now.
Ingredients
Water/Aqua, Cocamidopropyl Betaine, Coco-Glucoside, Sodium Cocoamphoacetate, Sorbitan Sesquicaprylate, Lactic Acid, Disodium Cocoyl Glutamate, Sodium Caproyl/Lauroyl Lactylate, Triethyl Citrate, Panthenol, Taraxacum Officinale Extract, Veronica Officinalis Extract, Calendula Officinalis Extract, Euphrasia Officinalis Extract , Achillea Millefolium Extract, Equisetum Arvense Extract, Viola Tricolor Extract, Aesculum Hippocastanum Extract, Malva Mauritiana Extract, Plantago Lanceolata Leaf Extract, Tilia Euchlora Extract, Lavandula Angustifolia Extract, Sambucus Nigra Extract, Arnica Montana Extract, Mentha Spicata Herb Extract, Bellis Perennis Extract , Lamium Album Extract, Potentilla Anserina Extract, Linaria Vulgaris Extract, Cannabis Sativa Seed Oil, Argania Spinosa Kernel Oil, Amyris Balsamifera Bark Oil, Lavandula Angustifolia Oil, Cedrus Atlantica Wood Oil, Sodium Benzoate, Potassium Sorbate, Citric Acid, Linalool.
Additional information
| | |
| --- | --- |
| Weight | 0,293 kg. |
| Content | 250 ml |
| Brand | |
| Dimensions | 4x6x20 cm |
| CBD (%) | |