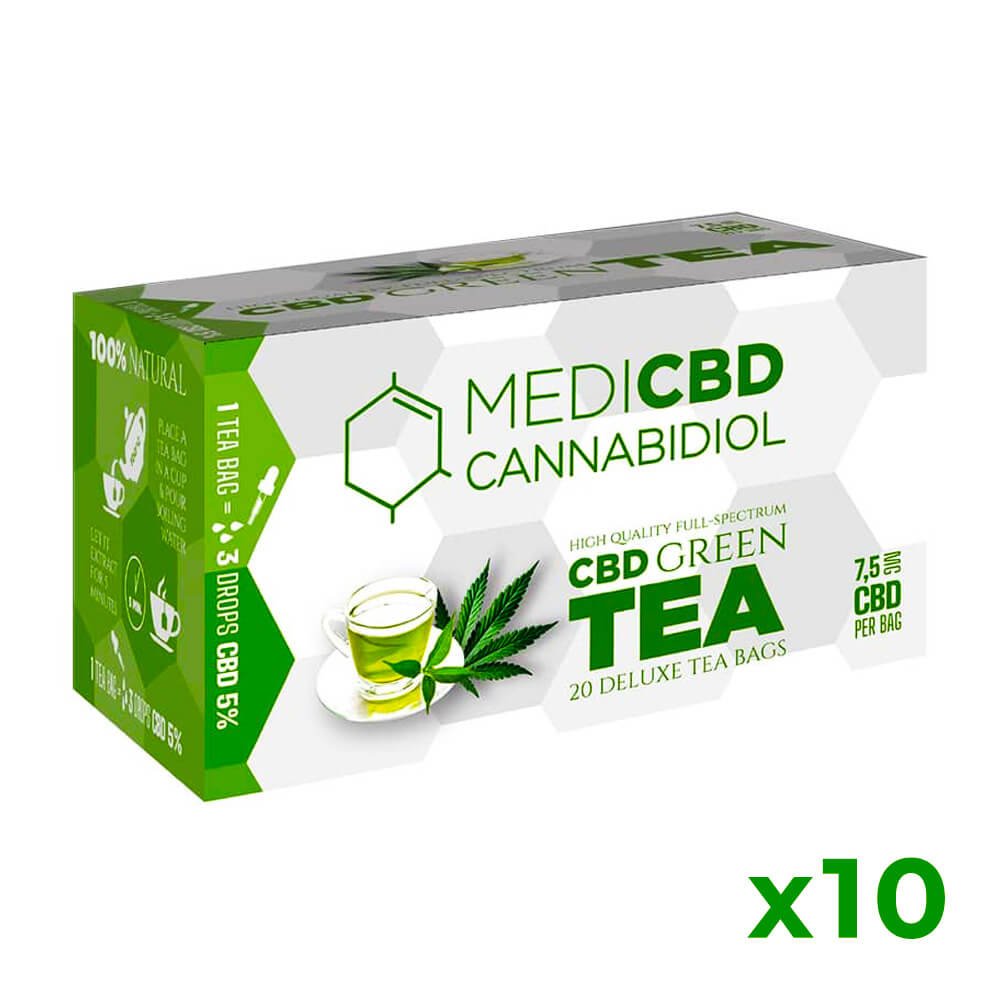 MediCBD Cannabis Green Tea 7.5mg CBD (10packs/lot)
€49,95
Brand: MediCBD
THC free
10 pieces/pack
Description
Additional information
Description
Give Your Customers An Antioxidant
Buy wholesale MediCBD Cannabis Green Tea 7.5mg CBD and give your customers delicious green tea. Specialists have discovered the incredible benefits of CBD on factors such as anxiety and sleep. In other words, this tea has health benefits, and among them are managing sleeping disorders, stress, and detoxification. Your clients would love to enjoy these benefits as well as find pleasure from the delicious earthy aroma in every sip.
An Attractive And Discreet Pack
wholesale MediCBD Cannabis Green Tea 7.5mg CBD in a green and white pack looks natural and discreet. It looks attractive enough not to stay longer on your shelf. Most breakfast lovers will know how this is a good bargain for a healthy lifestyle. All your customers want an illness-free life, and every pack you offer them is a step towards its realization.
The medium sized pack weighs 758g and is easily portable. Customers can move around with a pack in their bags and enjoy a cup at their convenience, from the office, or at home. Make sure you have enough for your customers.