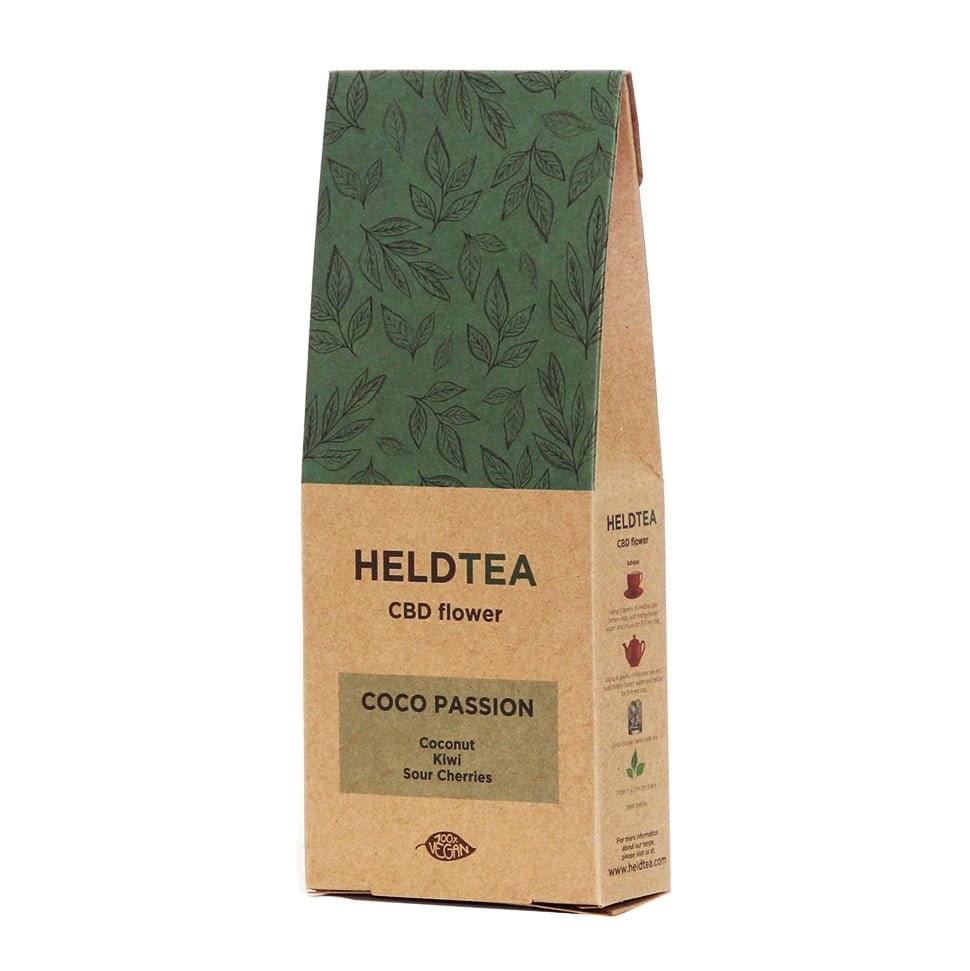 Heldtea – Coco passion CBD tea (25g)
€6,95
Description
Additional information
Description
Do You Want To Give Your Customers Unmatched Product?
Wholesale Heldtea – Coco passion CBD tea is the perfect product for your tea-lovers, enriched with CBD flowers your customer will back for more.. At Simply Green, we offer you quality wholesale Heldtea – Coco passion CBD tea at great wholesale prices. This classic tea is rich in vitamin C and antioxidants essential for a healthy lifestyle for your customers. Kiwi and sore cherries added to this CBD tea will boosts your customers immune system, and they will love every sip.
Full Of Potential Healthy Benefits For All Your Customers
Specialists have discovered the incredible benefits of CBD on factors such as anxiety and sleep. Now you can potentially offer the benefit of having a healthy stress free life, and a cup of held tea-coco passion has it all, none of your customers will want to miss it. The sweet and sour tasting tea is gluten free and has no caffeine, ensuring your customers stay free of oxidants. The CBD content is THC free, users will never experience narcotic effects after consuming a cup of wholesale Heldtea – Coco passion CBD tea Order from Simply Green and let your customers relax, clear their minds and lead a healthy lifestyle.
Ingredients
CBD flowers, kiwi and sour cherries. Allergen: Caffeine-free, gluten-free, lactose-free, nut-free, THC-free