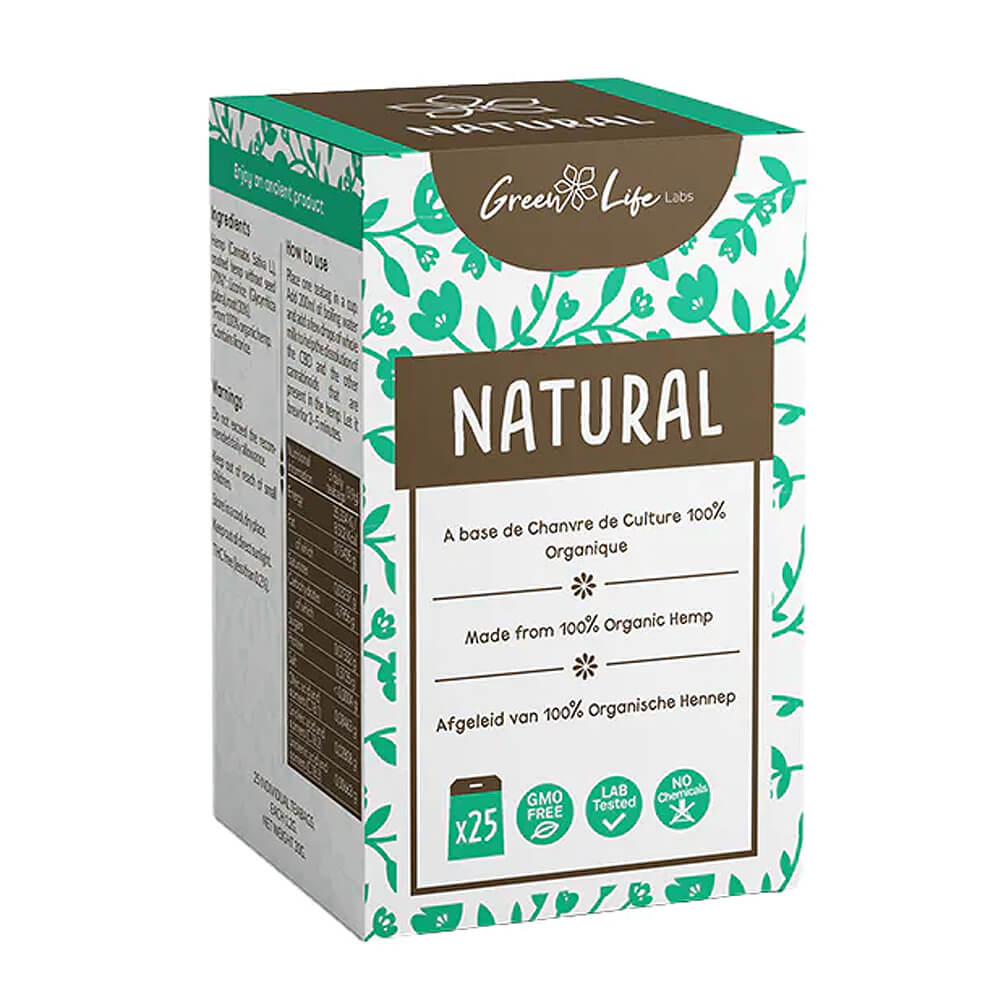 Green Life Organic Hemp Natural Tea 30g (25bags/box)
€9,95
Brand: green life
THC free

Description
Additional information
Description
Dealing with a weak immune system?
A weak immune system is susceptible to all kinds of infections and diseases. One of the notable benefits of CBD is that it potentially reduces inflammation that can stress the immune system. Our wholesale Green Life Organic Hemp Inmuno Tea has a track record of boosting the immune system. The combination of dried hemp with other selected leaves and flowers directly targets the immune system to strengthen it. To ensure that we give the best quality, Green Life tea ingredients are carefully hand-selected by experts who condition the growth of these plants for the best functionality.
When the CBD concentration is at its peak, the leaves are harvested and combined to make a healthy drink. Green Life enriches its tea bags with 30g of Organic hemp. Each box contains 25 bags of hemp.
For your customers with frequent illnesses
If your customers are frequently falling ill and catching infections, it might be a problem of a weak immune system. The immune system does a lot of work. It does deserve a healthy boost, and we have what it needs. Purchase our Green Life Organic hemp Immuno Tea 30g today, and your customer's immune system will be forever grateful to you.
Ingredients
Immune supporting herbs (Holy Basil): Traditionally, holy basil is known to improve overall immunity. A small study carried out by researchers showed an improved immune system, including an increased level of T-cells (the blood cells that help fight against infections) in the body. Holy Basil is very common around India and its surroundings. It has a calming effect that helps to relieve stress and boost energy. It is also micro-bacterial. Holy Basil comes in several forms, including; teas, capsules, tinctures, powders, and extracts.
Spices (thyme, turmeric, ginger, clove, hemp, peppercorn)
Additional information
| | |
| --- | --- |
| Weight | 0,066 kg. |
| Content | 30g |
| Brand | |
| Dimensions | 12,5x8x12,5 cm |
| THC | |