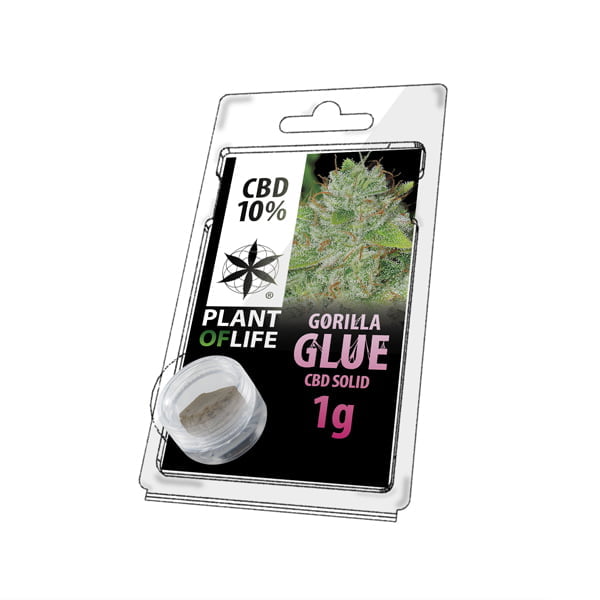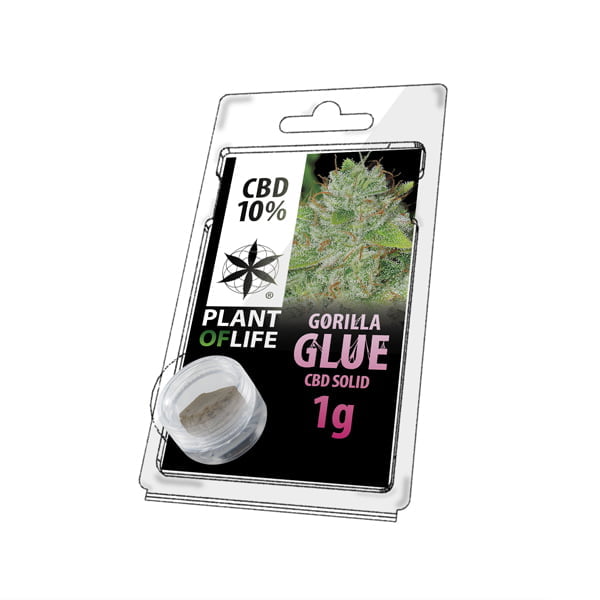 Plant of Life CBD Solid 10% Gorilla Glue (1g)
€6,95
Description
Additional information
Description
Beauty And California's New Beast
Also known as "California's new beast," this hemp variety, Gorilla Glue, has delicious citrus and pine flavor. It has numerous remarkable therapeutic virtues that make it a variety worth testing. Let your customers discover the benefits of CBD with an intense and atypical cannabis strain. Also, CBD Gorilla Glue resin is known for its exceptional natural flavor. It is characterized by citrus, wood, pine, and diesel flavors. Imagine the taste as slightly like Sour Diesel with its fully aftertaste, but milder and sweeter.
Enjoy The Soothing Effects Of Gorilla Glue CBD Resin
With its 10% CBD content and Indica predominance, Did you know that researchers have tested and confirmed the incredible benefits of CBD? Gorilla Glue resin will give your customers soothing effects in a few moments. Perfect for gentle physical relaxation, Gorilla Glue resin is ideal for both your novice and more experienced customers. It also positively affects mental health and is particularly effective in ensuring sound sleep, fighting against stress and anxiety, and restoring a peaceful and optimistic state of mind.
With our wholesale Plant of Life CBD Solid 10% Gorilla Glue, your customers are assured of the positive effects on their health, accompanied by invigoration and determination to accomplish daily goals without stress and pain.
Give your customers our soothing Gorilla Glue 10% CBD Resin to promote their peace of mind and good mood.
Plant of Life CBD Solid 10% Gorilla Glue features
Variety: Solid
Flavor: GORILLA GLUE
Brand: Plant Of Life
Quantity: 1g
CBD content: 10%
THC content: <0.2%
Additional information
| | |
| --- | --- |
| Weight | 0,02 kg. |
| Content | 1g |
| Brand | |
| Dimensions | 13,5x8x1,5 cm |
| CBD (%) | |