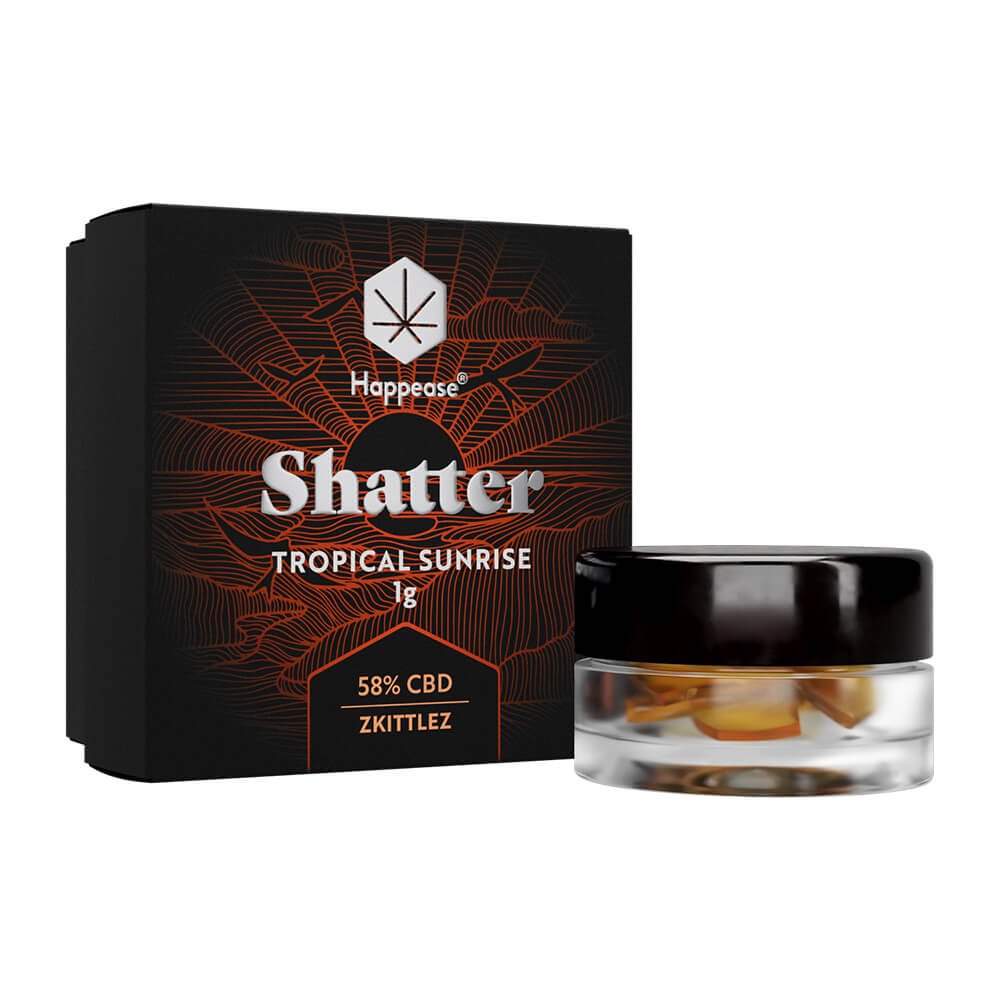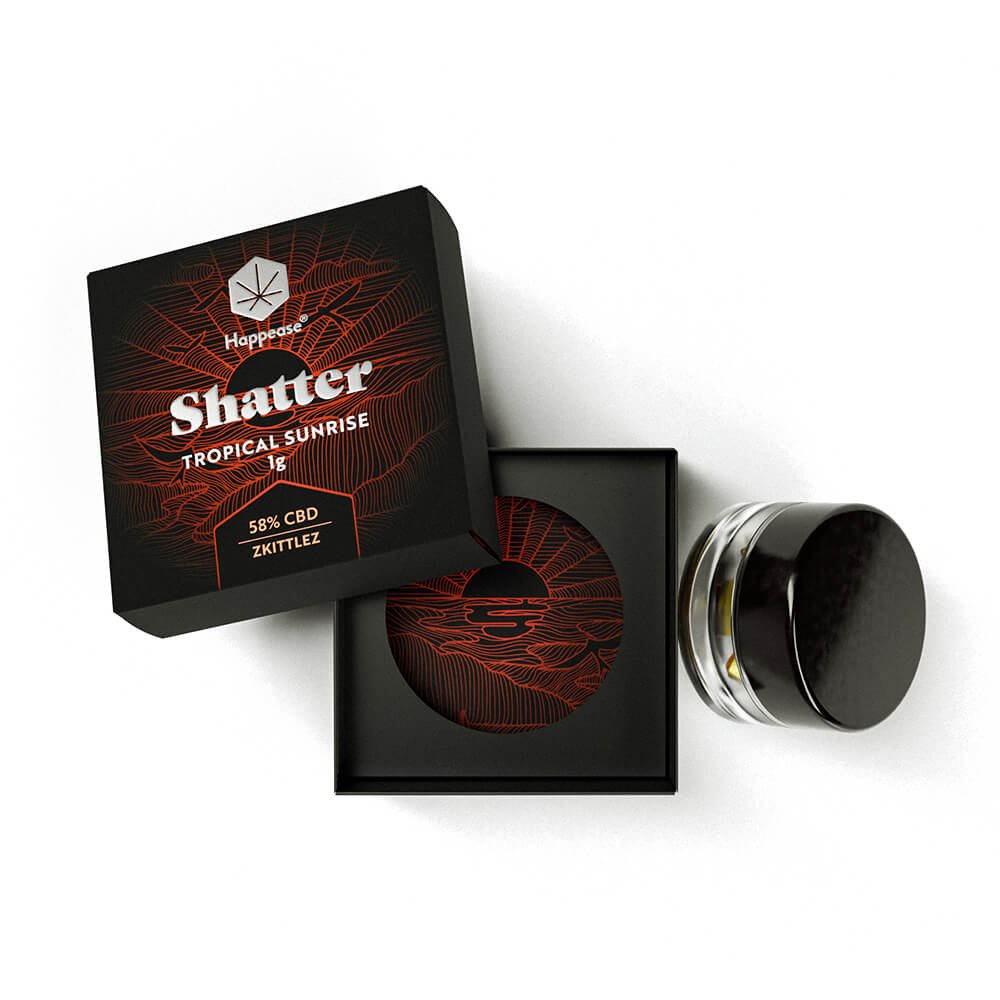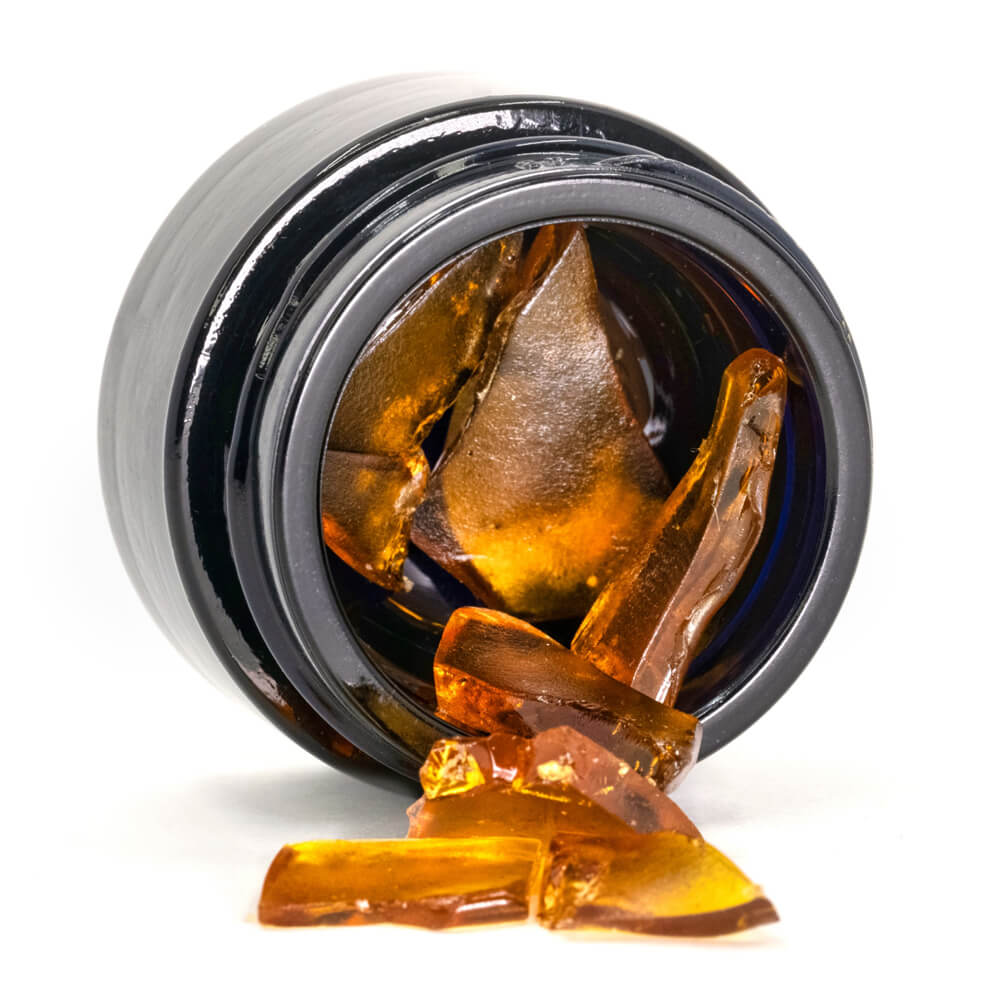 Happease Extracts Tropical Sunrise Shatter 58% CBD (1g)
€21,95
Description
Additional information
Description
Why's The Shatter Tropical Sunrise So Special?
Shatter is perfect on its own because of its crystal clear form – which your customers will absolutely love. But also about the high-quality terpene profile. We're offering you the amazing range of Shatter products from the Happease brand!
Meet the Shatter Tropical Sunrise, a product that replicates the profile of Skittlez Strain. Skittlez possesses an aroma of Bubblegum, allowing to increase the sweet hints of the product. Skittlez, as the original strain, is a unique strain that provides the perfect combination of calm and contentment to its consumers. So this product will quickly become your customer's favorite extract if it isn't already. Add this fan-favorite shatter concentrate to your range; purchase our wholesale Happease Extracts Tropical Sunrise Shatter 58% CBD (1g) today.
All About Aromas
The shatter Tropical Sunrise is an Indica-dominant mix of Grape Ape and Grapefruit that is crossed with another undisclosed strain to produce this candy-flavored strain bred by the 3rd Gen Family and Terp Hogs. Myrcene is the most abundant terpene in the Tropical sunrise. It is characterized by a musky, herbal and citrusy aroma and is also found in mango, thyme, citrus, lemongrass, or bay leaves.
Myrcene is praised specifically for its sedating and relaxing properties. It can help your customers feel relaxed! The Shatter Tropical Sunrise contains 1 gram of CBD concentrate and 58% of CBD. Shop with us today, and get our wholesale Happease Tropical Shatter Extracts to give your customers a high-quality, candy-aromatized concentrate with super relaxing and healing properties.