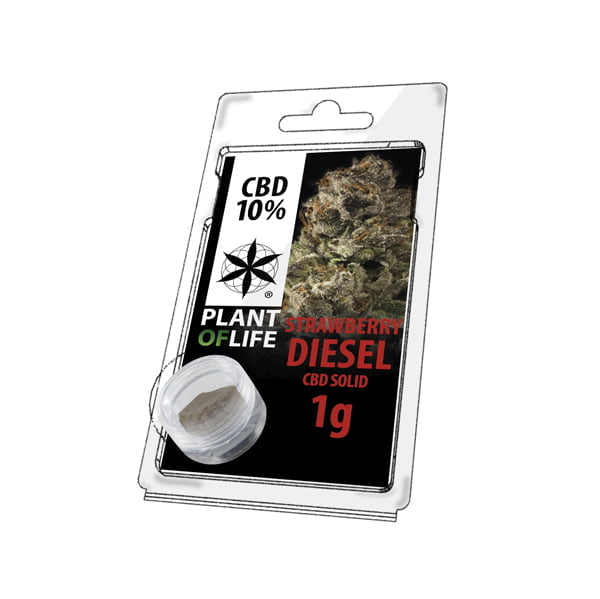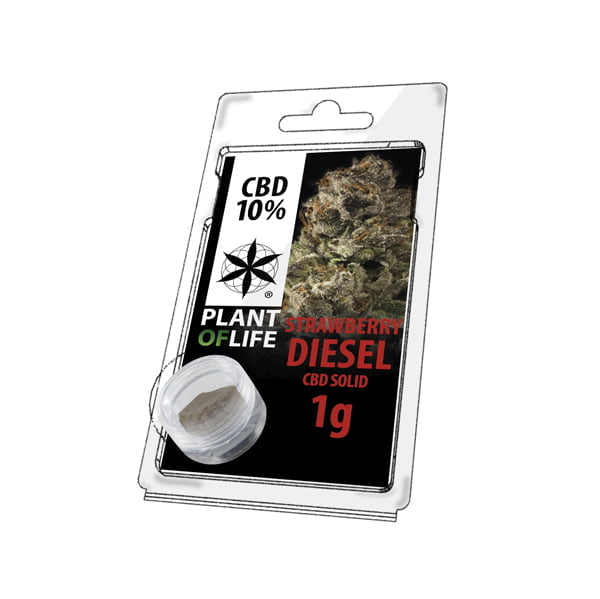 Plant of Life CBD Solid 10% Strawberry Diesel (1g)
€6,95
Description
Additional information
Description
Get Our Sweet and Sharp CBD Resin
Strawberry Diesel results from a careful hybrid between Strawberry Cough and Sour Diesel, two varieties known for their distinct flavors and qualities. Its 75% Sativa heritage provides high levels of very positive mental effects. This unique variety offers various benefits, but it combines the sweetness of the strawberry and Sour Diesel. There are also underlying notes of citrus and red berry notes. Strawberry Diesel plants have been carefully picked for this premium resin since they are naturally high in trichomes. Give your customers the advantage of the therapeutic properties of CBD (cannabidiol) with a unique variety that remains smooth and sweet.
A Stimulating Resin For Your Novice Customers
Strawberry Diesel resin is ideal for casual or novice users due to its 10% CBD concentration and Sativa dominance. 10% CBD is strong enough to provide near-instant relief for several hours. Strawberry Diesel, THC-free, is an energetic and stimulating resin with no psychotropic effects. Did you know that researchers have proven that our wholesale Plant of Life CBD Solid 10% Strawberry Diesel is also beneficial for combating insomnia, lowering stress and anxiety, and enhancing cognitive function. Strawberry Diesel is just as effective in reducing muscle pain and restoring a good dose of physical vitality to relieve mental discomfort.
NOT a psychoactive substance/narcotic material
Ingredients: CBD hash from EU-certified cannabis plants, terpenes of the "Strawberry Diesel" variety
Additional information
| | |
| --- | --- |
| Weight | 0,02 kg. |
| Content | 1g |
| Brand | |
| Dimensions | 13,5x8x1,5 cm |
| CBD (%) | |