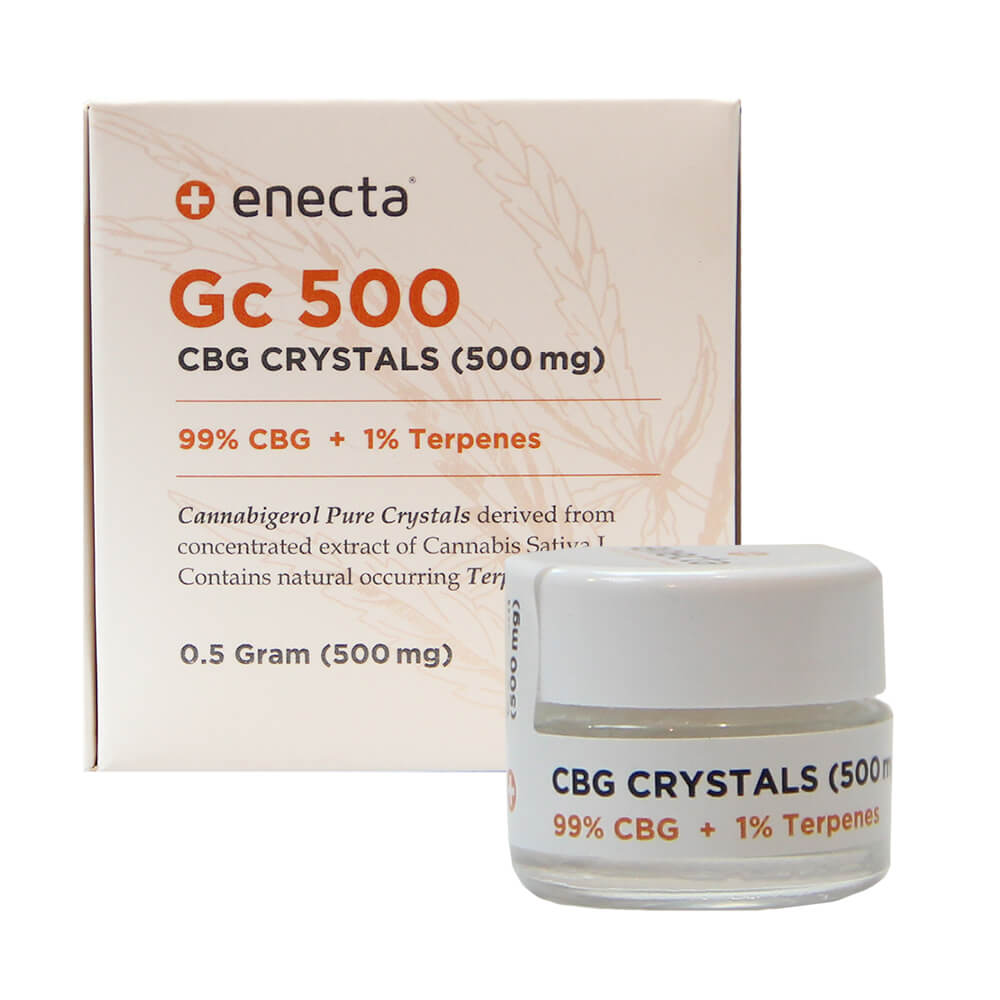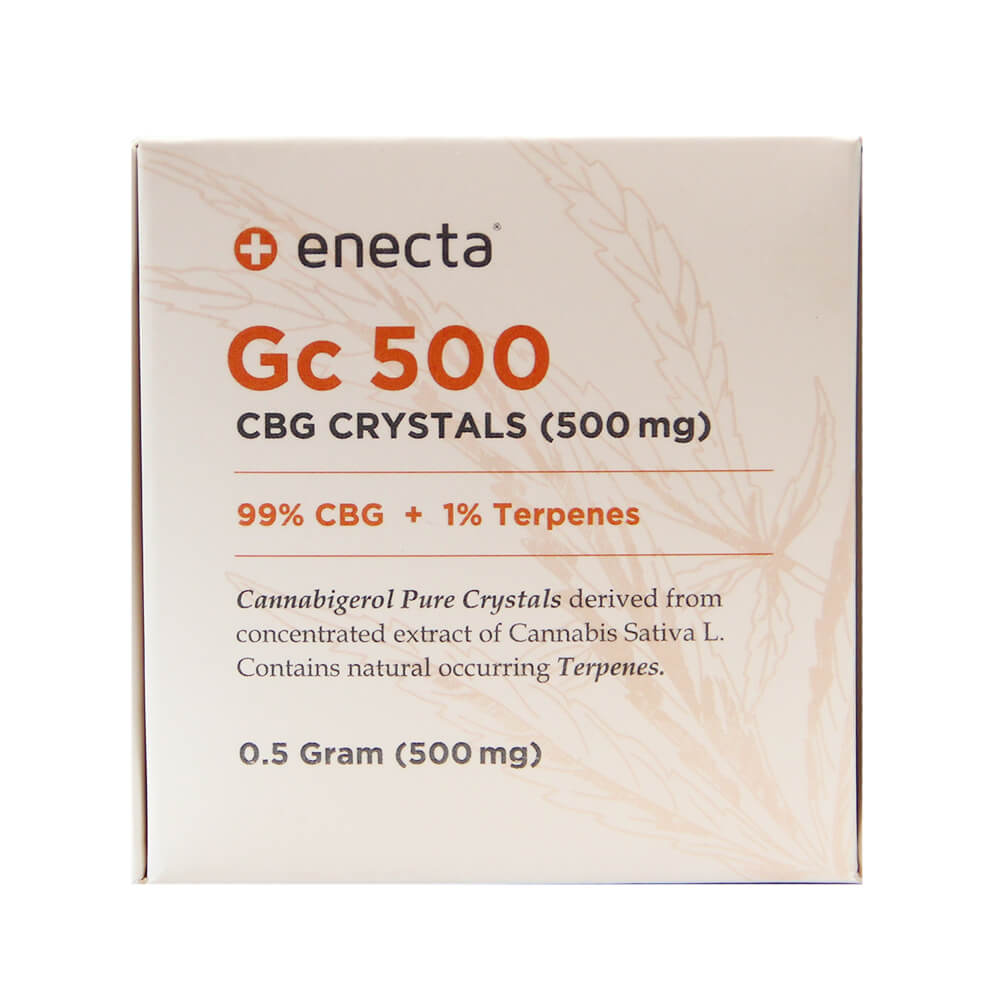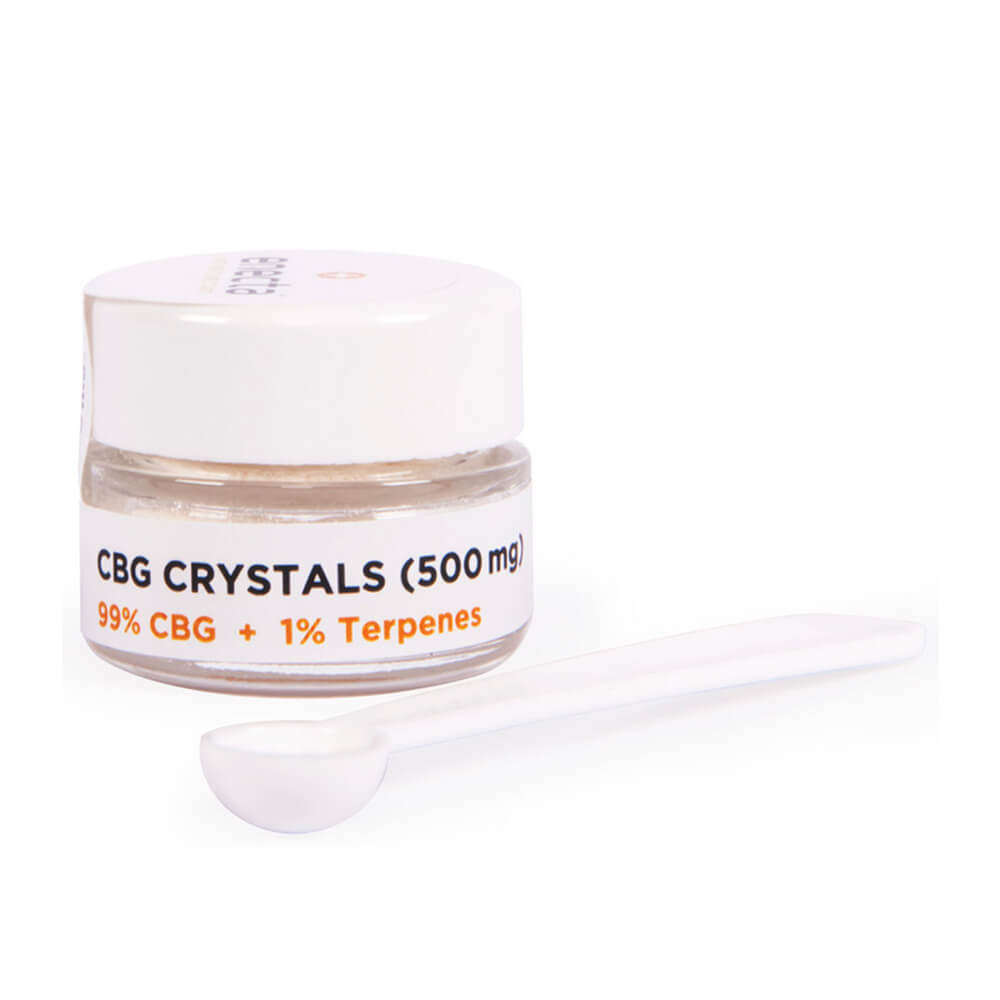 Enecta GC500 99% CBG Crystals + 1% Terpenes (500mg)
€13,95
Description
Additional information
Description
The Purest Extract From a Hemp Sativa Plant
The wholesale Enecta GC500 CBG crystals are the perfect element for a store that wants to offer unique products. Your CBD customers will be heavy buyers of this product.CBG here stands for Cannabigerol, obtained through the extraction of a non-psychoactive cannabinoid, the purest extract of the hemp Sativa plant. Crystals of CBG are 99% pure. Your customers definitely value the purity of the crystals.Customers will be glad to know that CBG is a very special phytocannabinoid responsible for the synthesis of CBD and THC. Yet interestingly, the wholesale Enecta GC500 CBG crystals don't have a psychoactive effect.Wholesale Enecta GC500 99% CBG Crystals are made from organically grown raw material, without pesticides – a great product to add to your collection of high-quality crystals.
Crystals With Tremendous Health Benefits
Numerous scientific researches discovered that CBG Crystals have multiple beneficial effects. These CBG crystals are free from gluten, allergens, and chemical preservatives. Scientists also have studied that a small amount of CBG will be sufficient to enjoy the energizing and brain-lifting experience of the CBG. Enecta's CBG crystals are a natural product, extracted from the best made in Italy plants that are organically grown, without the use of pesticides or chemical additives. The extraction process is monitored in each step and the final product is tested in specialized laboratories that guarantee high quality.
Ingredients:
0.5 gr. Cannabis Sativa L. extract: 99% Pure CBG (Cannabigerol), 1% Cannabis terpenes.
Additional information
| | |
| --- | --- |
| Weight | 0,035 kg. |
| Brand | |
| Dimensions | 9x9x3 cm |