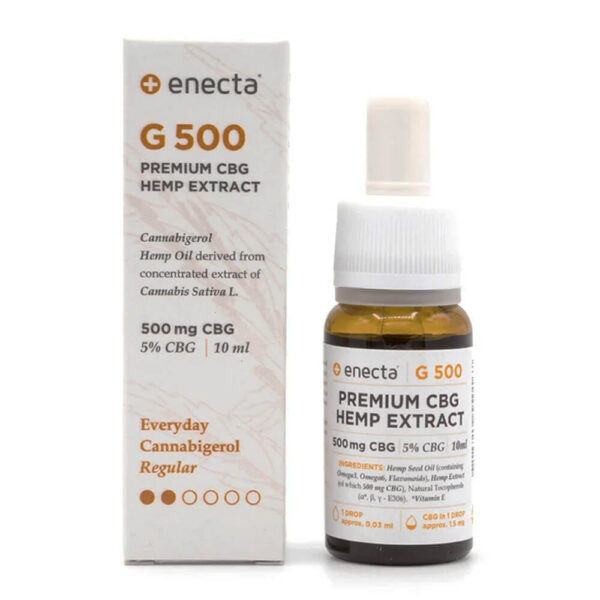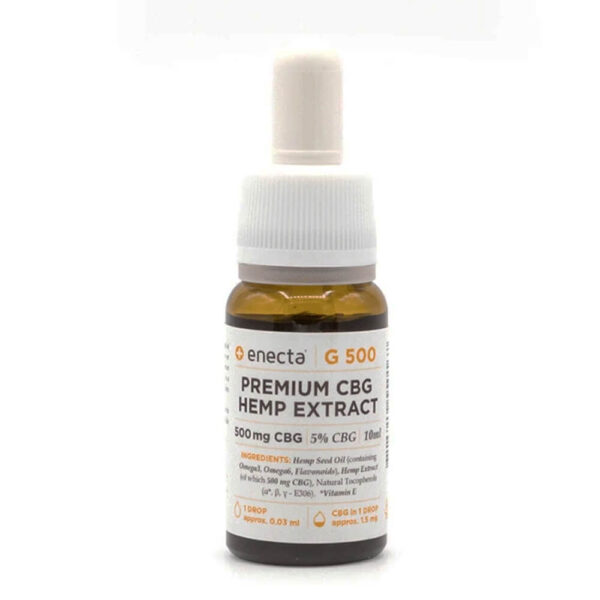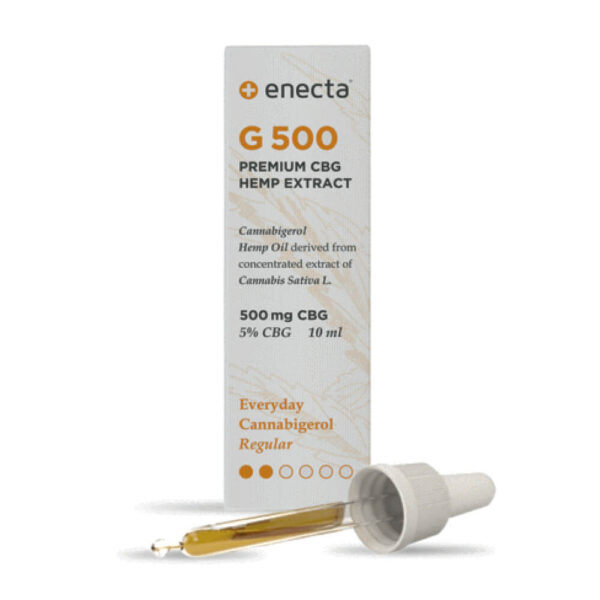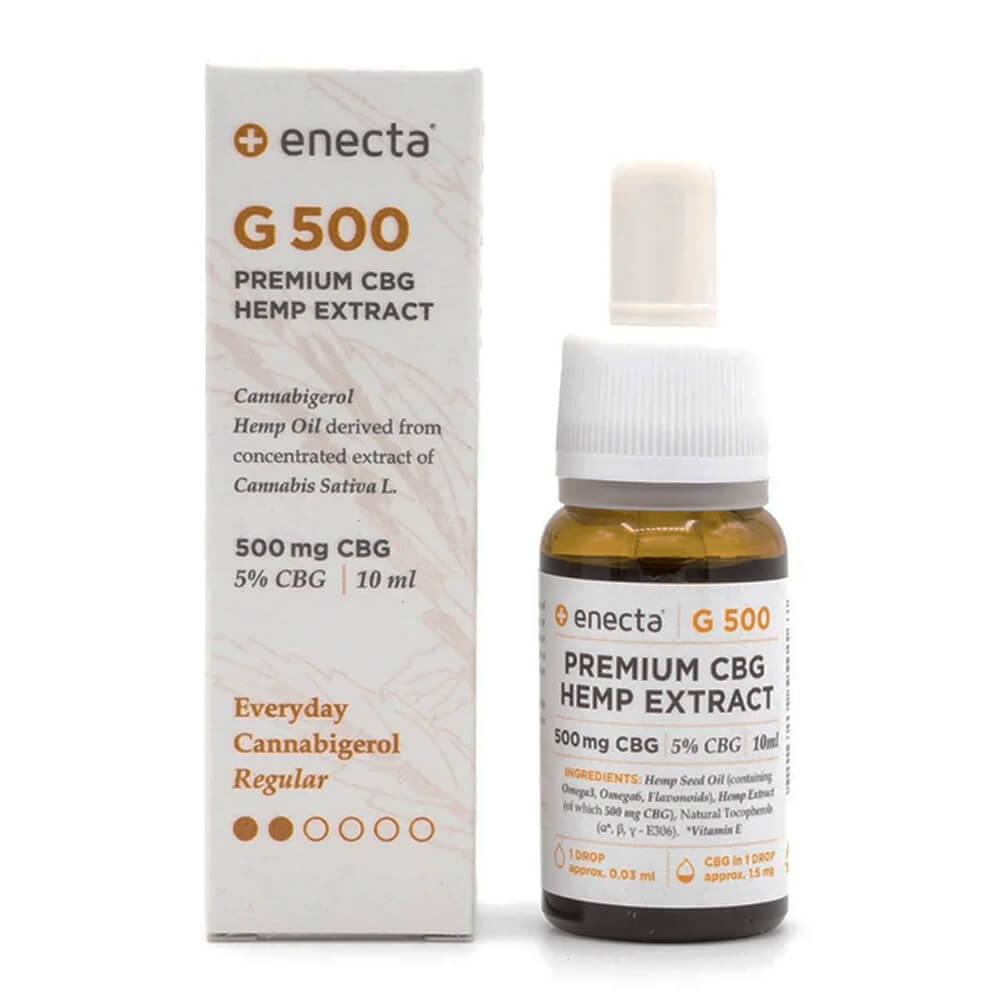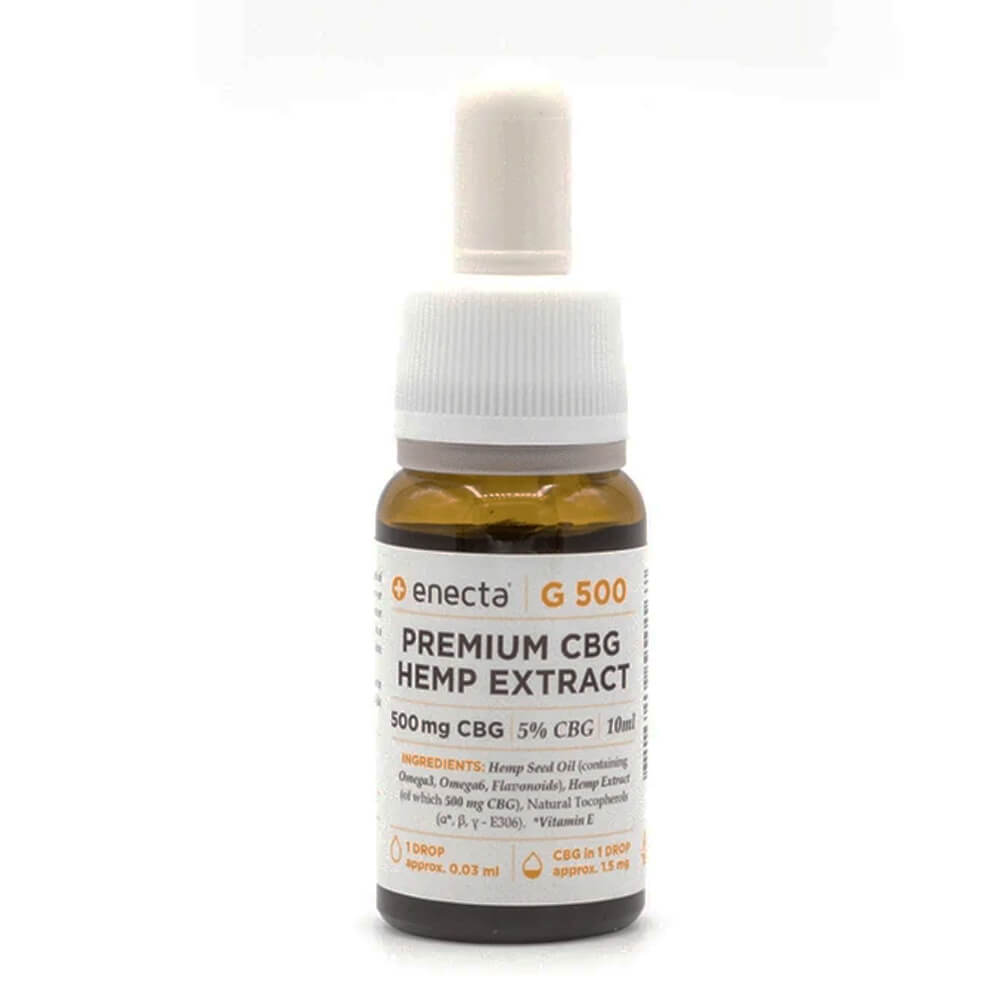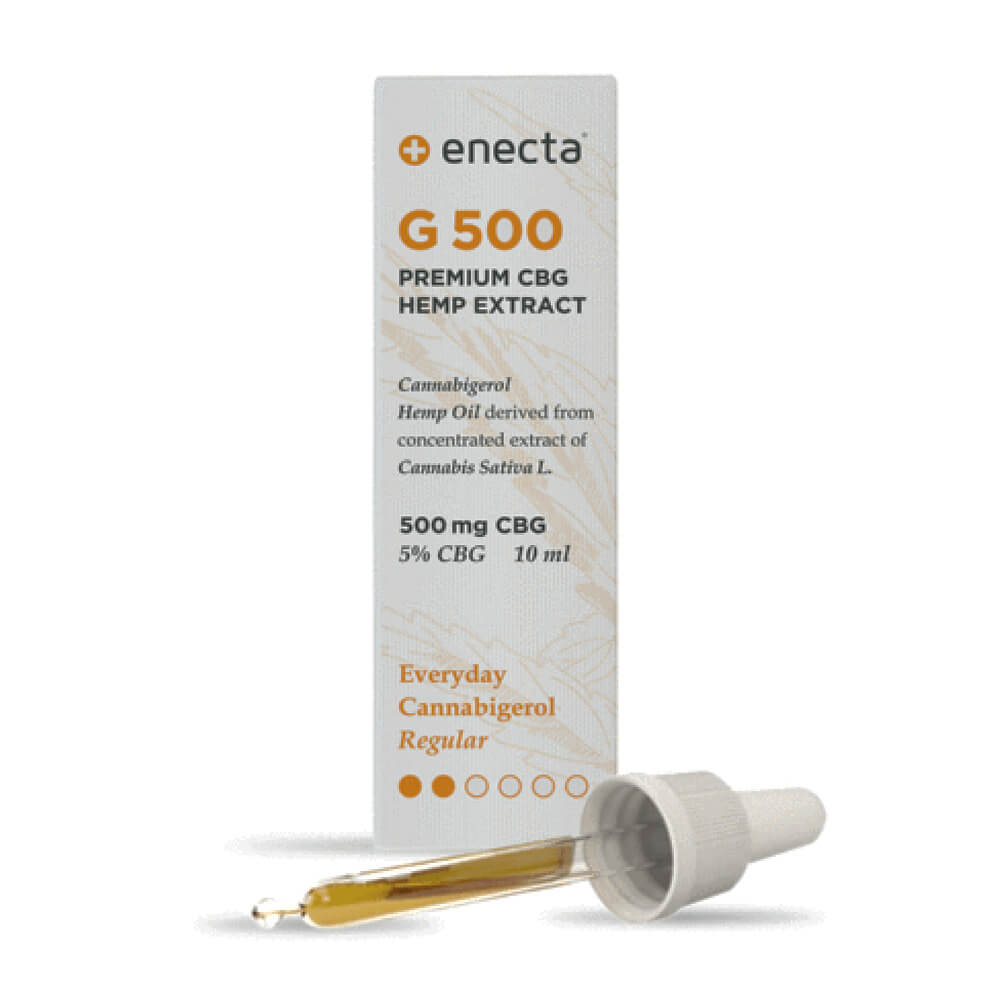 Enecta G500 5% CBG Oil 500mg (10ml)
€15,95
Description
Additional information
Description
A Rich CBG Oil
Are you familiar with cannabigerol or CBG? It is easy to confuse CBG with CBD (cannabidiol). But the truth is, there's a huge difference between the two.CBG oil is one of the latest discoveries in the world of cannabinoids. CBG is often referred to as the parent of all cannabinoids because of benefits and its numerous potential effects. Wholesale Enecta G500 5% CBG Oil contains a 5% concentration of CBG. This CBG strength guarantees that end users will derive maximum potential benefits from this product.The 5% CBG strength in this product also means that it can be sold to users who are just getting started and that it is also safe for long-term use. Wise entrepreneurs like yourself know that this product is a must-have on your shelves!
What Makes Up this CBG Oil
This product consists of the following:
500 mg or CBG. CBG is known for its antibacterial, antioxidant and anti-inflammatory properties.
Hemp seed oil as a carrier oil enhances CBG's properties. It is rich in Omega 3 and Omega 6. These are very important nutrients in the physiological system of humans.
Small quantities of terpenes and flavonoids.
Natural Tocopherols.
Vitamin E.
Enecta ensures that the ingredients used in manufacturing this product are grown organically. This product is also free from chemicals, heavy metals, and toxins. You can totally trust the purity of this product and recommend it confidently to your customers.Wholesale Enecta G500 5% CBG Oil comes packaged in a 10ml glass bottle. It has a ready dropper to ensure no drop goes to waste. Its weight is 0.043 kilograms. The dimensions for the box carrying its bottle are 3 cm by 3 cm by 9 cm. The color of the CBG oil borders between yellow and gold. Enecta ensures that the materials used in packaging this product are environmentally friendly and made from 70% of pure ECF virgin cellulose and 30% Post Consumer Fibers.Please advise your customers to store this product in a clean, dark, and dry place.
Ingredients
Hemp seed oil, rich in Omega 3 and Omega 6 fatty acids.Flavonoids and terpenes. 500 mg or CBG
Additional information
| | |
| --- | --- |
| Weight | 0,043 kg. |
| Brand | |
| Dimensions | 3x3x9 cm |