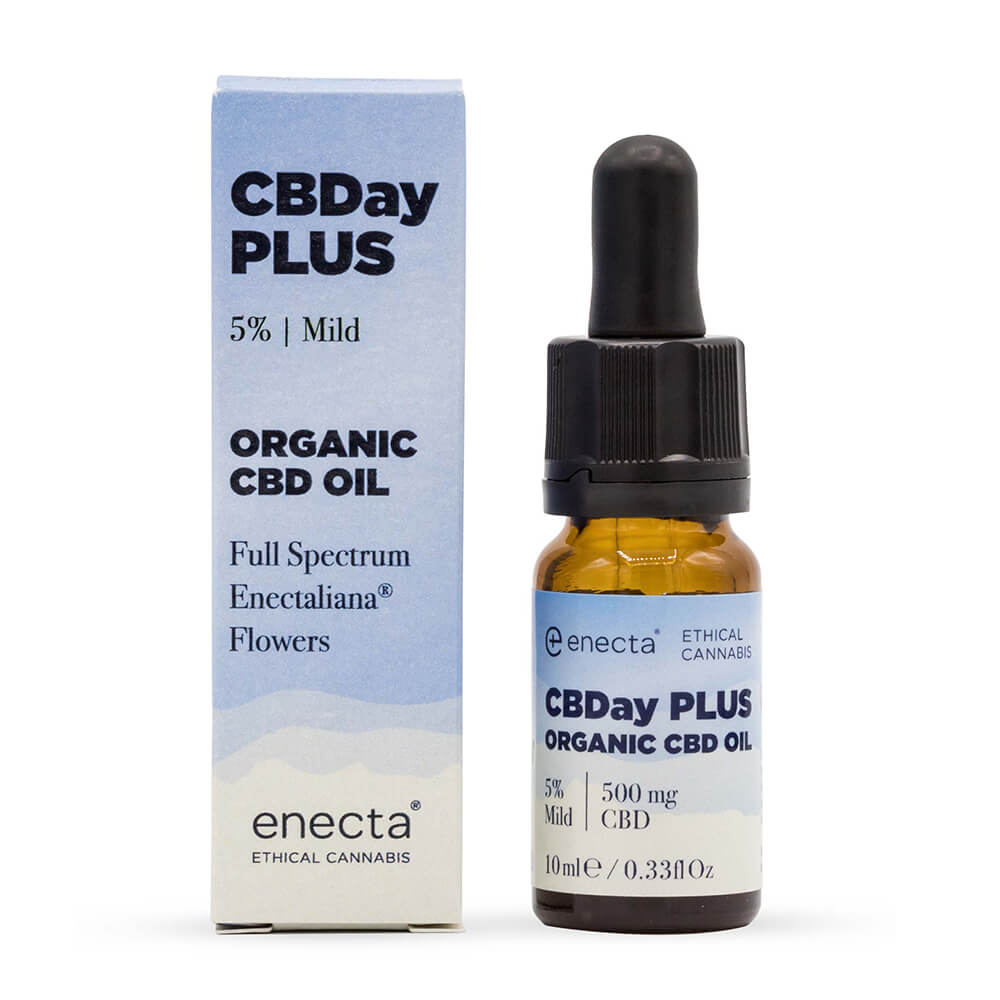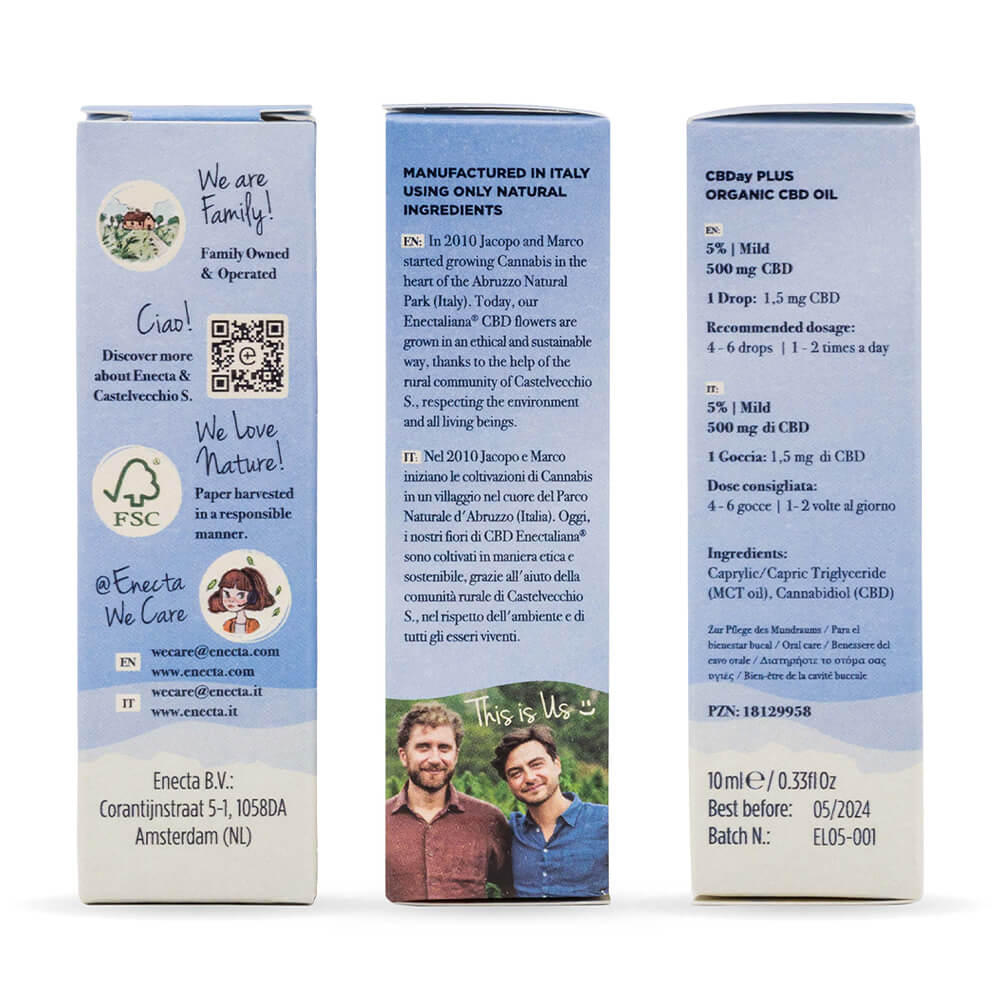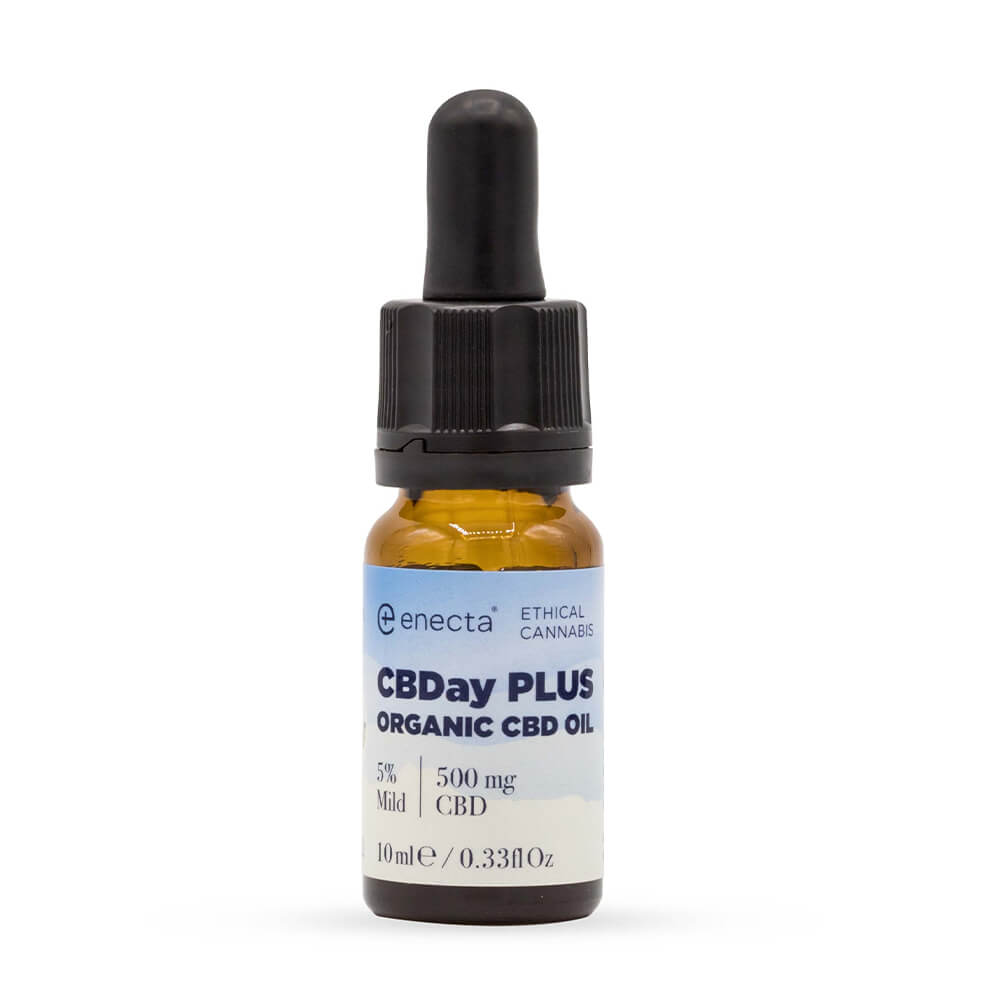 Enecta CBDay Plus 5% Intense CBD Oil (10ml)
€14,95
Description
Additional information
Description
Wholesale Enecta CBDay Plus 5% Mild CBD Oil
Wholesale CBDay Plus 5% Mild is the solution to day-to-day stress. This natural product is made with a mild 5% full spectrum CBD extract from one of Enecta's proprietary strains: Enectaliana. Wholesale CBDay Plus 5% Mild is a high-quality CBD oil that contains the complete spectrum of molecules found in hemp plants. Enecta integrates this perfect combination with powerful cannabinoids and terpenes to create an entourage effect.
CBD Plus 5% contains the ideal concentration of active ingredients so your customers can have a fully functioning entourage effect. It's been developed to help protect against day-to-day stress and naturally increase your customers' energy levels. CBD Plus is a 5% CBD extract made from Enectaliana, one of the proprietary strains that belong to Enecta – an international company well-known for its research and for being the first in the industry to be registered with the EU Common Catalog. The main difference when compared to other CBD oils on the market is that it's made exclusively from five selected chemical-free hemp strands and contains zero chemical contaminants.
Ingredients
MCT oil (from coconut oil), hemp extract (canabidiol 5%)