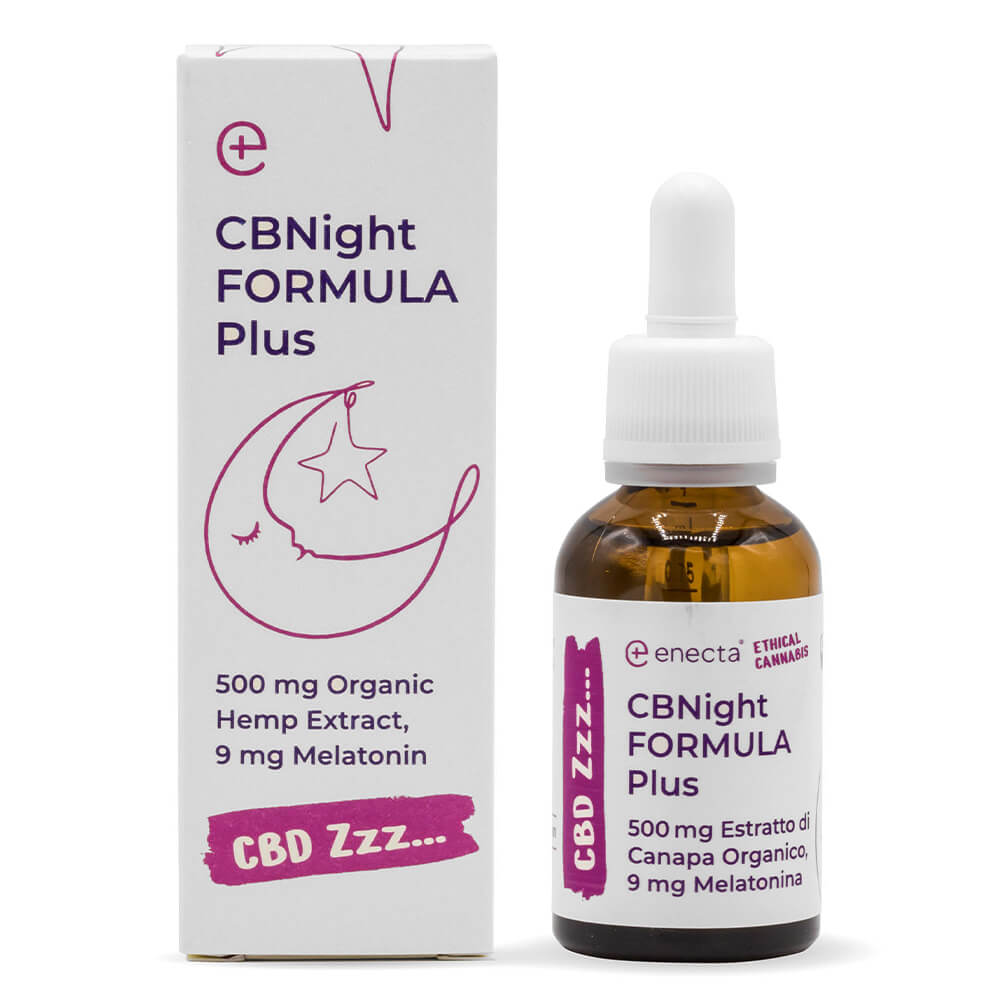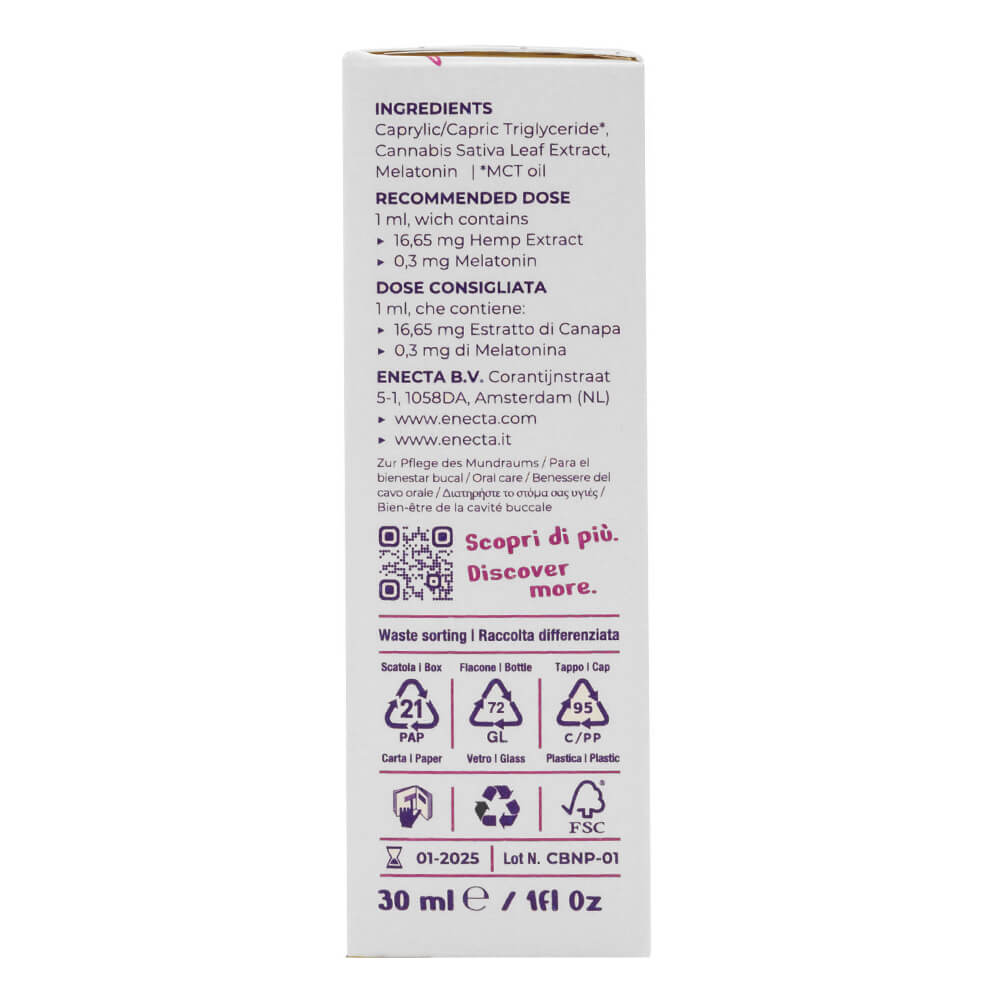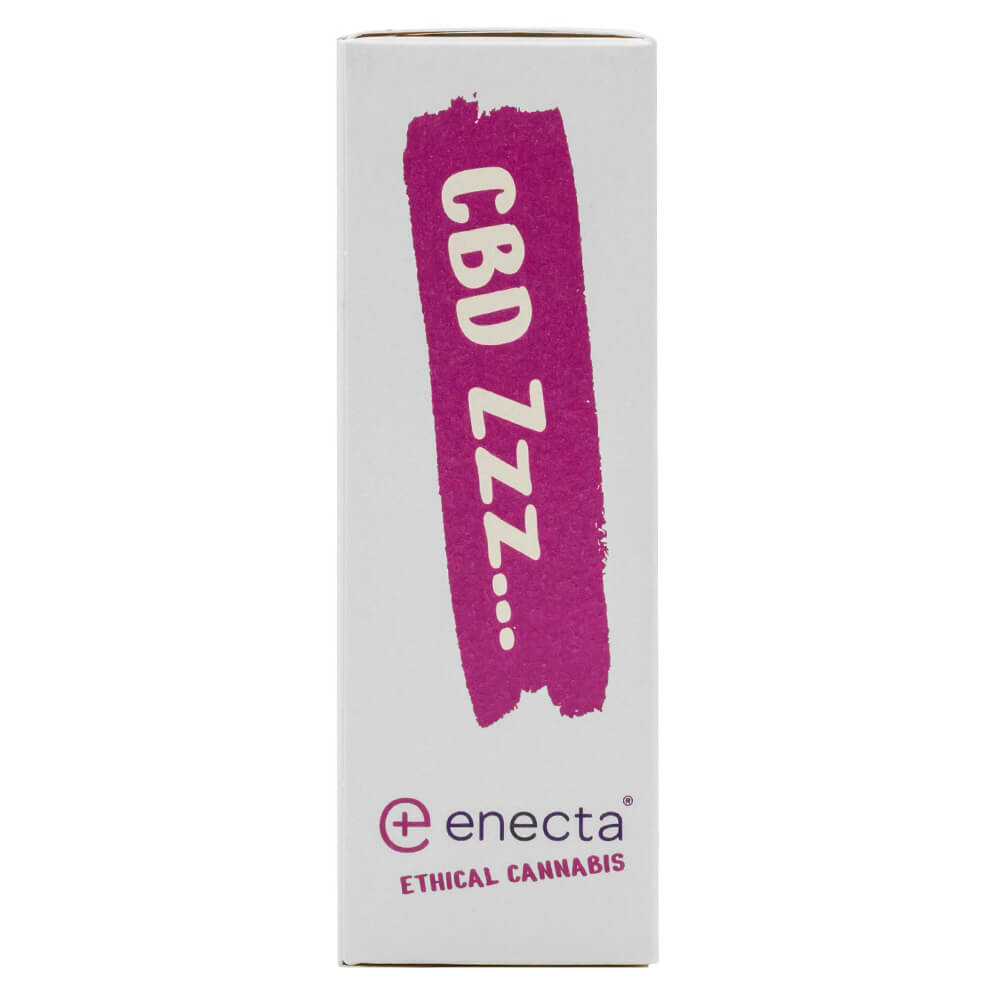 Enecta CBNight Formula Plus 250mg CBN + 250mg CBD + 9mg Melatonin (30ml)
€22,95
Description
Additional information
Description
Wholesale Enecta CBNight Formula Plus 250mg CBN + 250mg CBD + 9mg Melatonin
Sleep Better, Wake Up Relaxed! CBNight Formula Plus is the perfect product for those consumers who suffer from chronic insomnia, nocturnal panic attacks, or trouble falling asleep in a regular way. Buy Wholesale CBNight Formula Plus and offer the perfect solution to eliminate sleepless nights for your customers.
CBNight Formula Plus is composed of Cannabidiol (CBD), Cannabinol (CBN), and Melatonin. These three components provide a more restful night's sleep, supporting the induction and maintenance of sleep.
The cannabinoids of which this oil is composed are non-psychotropic, so together with melatonin, they are a great natural product to combat nighttime problems. This product can be used both on an ongoing basis, to improve sleep patterns or, on an occasional basis to avoid Jet Lag effects. This oil is stronger in cannabinoids than CBNight Formula.
The recommended amount of CBNight Formula Plus by Enecta is 1ml daily, in the evening, half an hour before bedtime. This product is not recommended for pregnant or lactating women.
It is important to shake the bottle before use.
CBNight products are made in Italy, free of pesticides and heavy metals.
CBNight Formula Wholesale is Perfect for: Insomnia, Jet Lag Effect, Occasional Traumatic Events That Can Disrupt the Sleep Cycle, Continuous Nocturnal Awakenings, Anxiety Based Insomnia, Stress During Early Waking Hours, Heart Rhythm Synchronization Problems