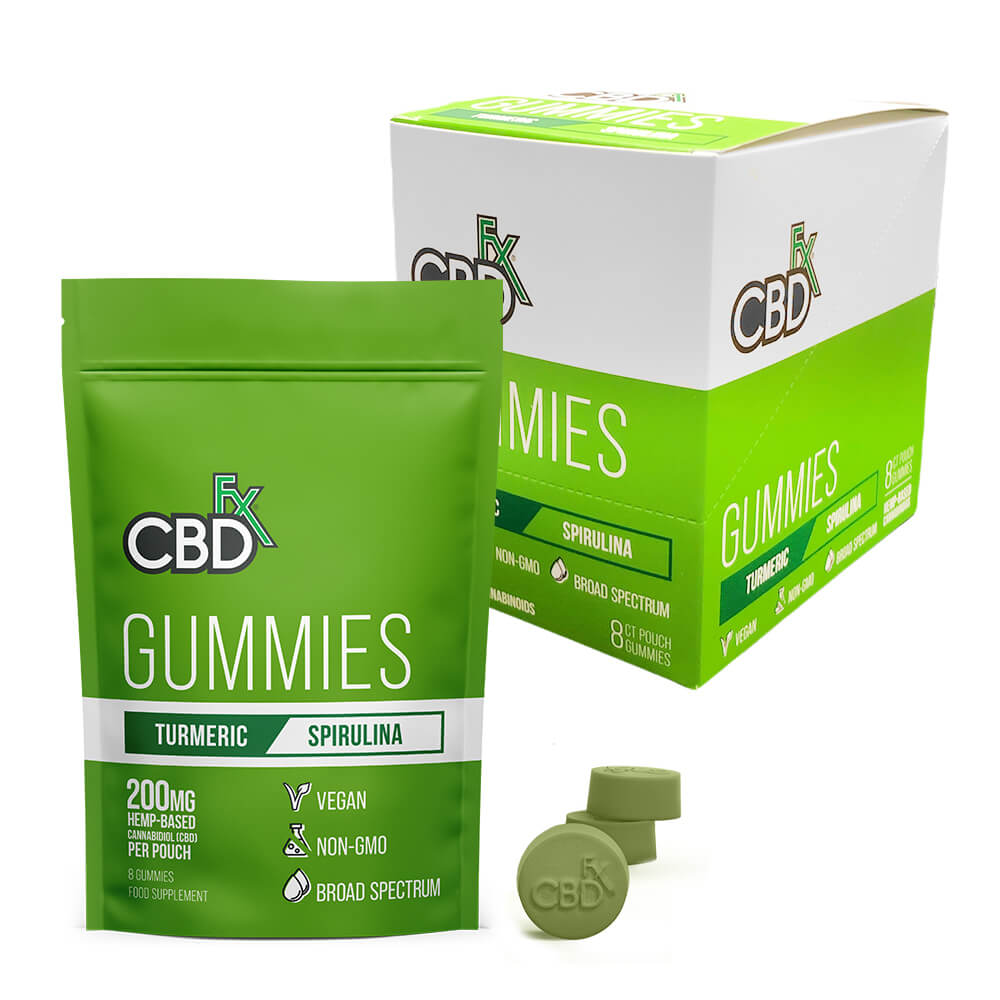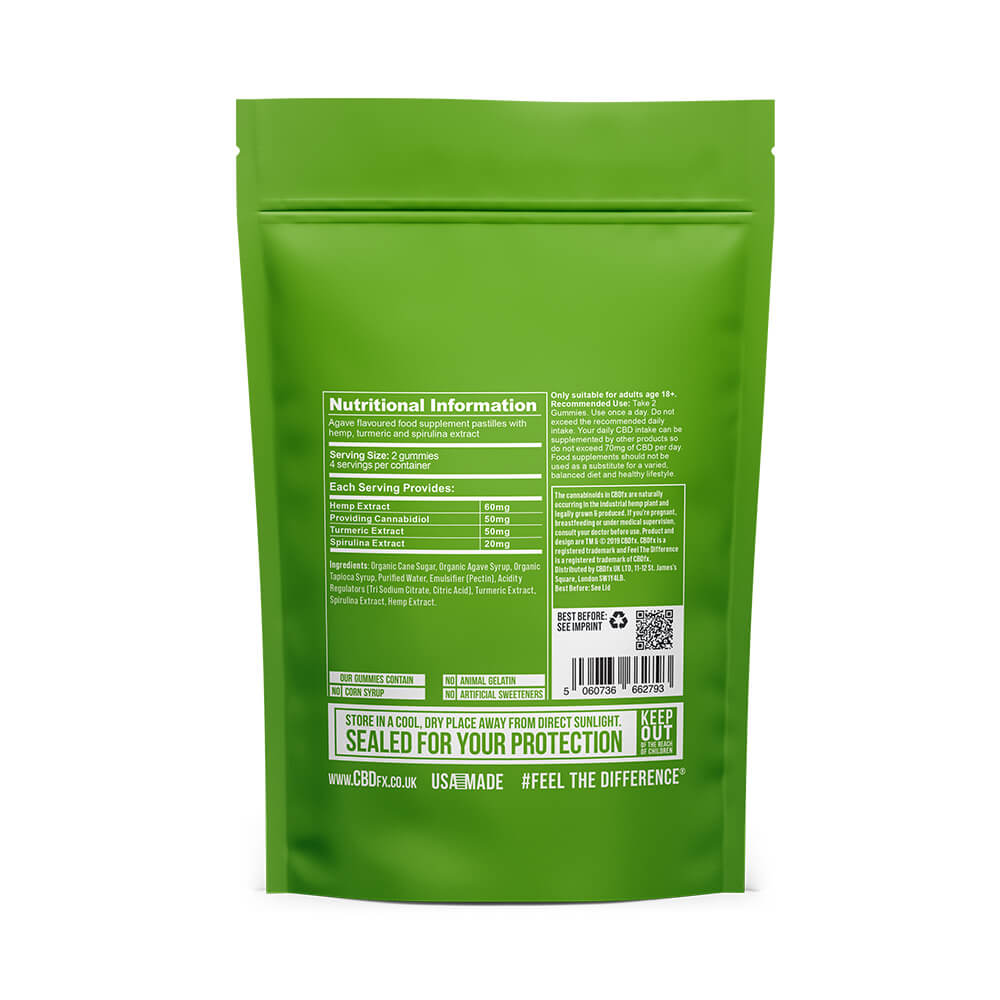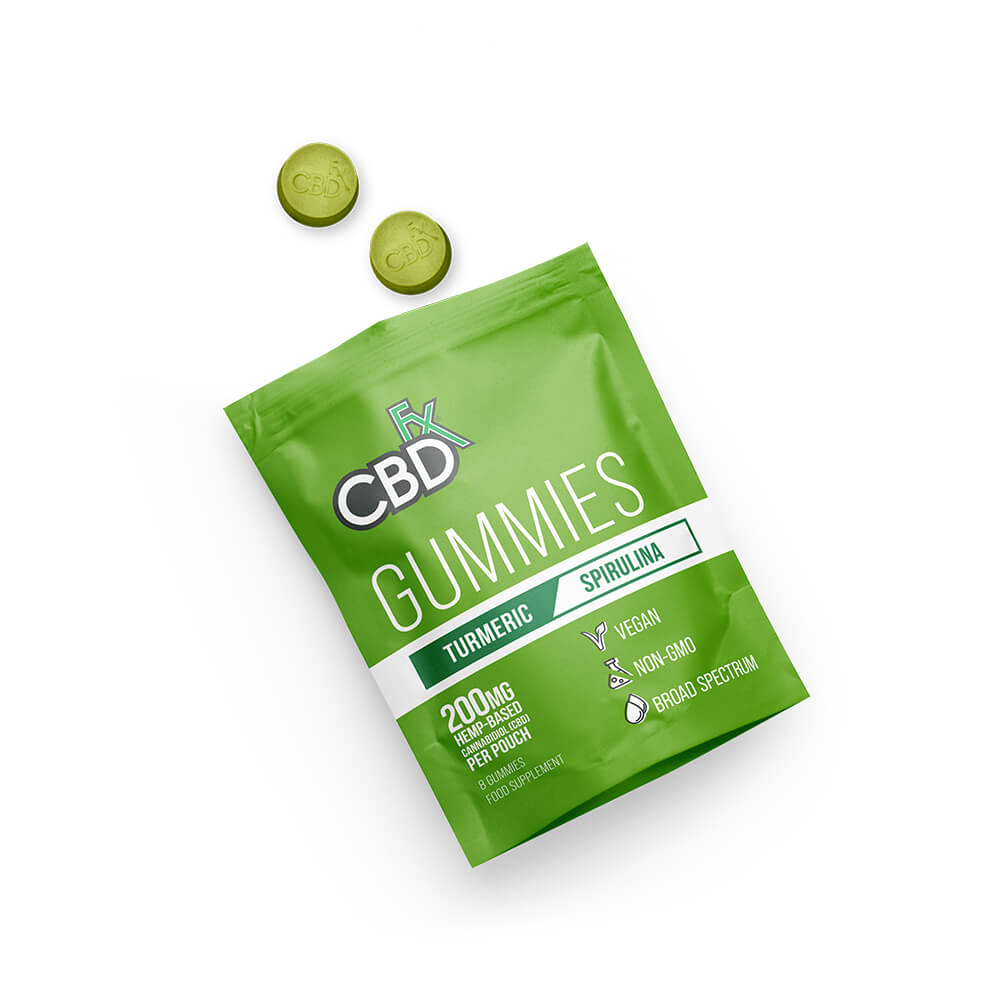 CBDfx Turmeric Spirulina 200mg CBD Vegan Gummies (10x32g)
€83,95
Brand: CBD Fx
THC free
10 pieces/packVegan
Description
Additional information
Description
Wholesale CBDfx Turmeric Spirulina 200mg CBD vegan – A Sweet Treat Anywhere
Wholesale CBDfx Turmeric Spirulina 200mg CBD vegan Gummies 8ct Pouch are a delicious way to experience the benefits of CBD. These gummy bears are infused with high-quality CBD oil and feature Turmeric and Spirulina — two popular Super Foods often used for their antioxidant and discomfort-fighting potential.
Looking for an all-natural way to enjoy your CBD? Check out these CBD gummies with turmeric and spirulina! Bursting with antioxidants and health benefits, these delicious gummies are perfect for anyone looking to add some extra goodness to their day. Packed with 200mg of CBD oil, they're a great way to get all the benefits of CBD in a convenient, easy-to-eat form. To use it it's easy as read following the label directions. Your customers will need to start from one or a maximum of two gummies and analyze how their body reacts, depending as always on the experience and body size, before increasing the quantity. The maximum recommended is 70mg CBD in 24h.
These gummies are completely vegan and all-natural. They contain no artificial sweeteners, no high fructose corn syrup, and no animal gelatin or other filler ingredients.Instead, they're made with organic pectin, organic agave nectar, and organic cane sugar. These gummies include a significant amount of CBD due to their high quality.
Content of Wholesale CBDfx Turmeric Spirulina 200mg CBD vegan
x1 Box Display
x10 Pouch Pieces 32gr
Ingredients
Organic Cane Sugar, Organic Agave Syrup, Organic Tapioca Syrup, Purified Water, Emulsifier (Pectin), Acidity Regulators (Tri Sodium Citrate, Citric Acid), Turmeric Extract, Spirulina Extract, Hemp Extract.