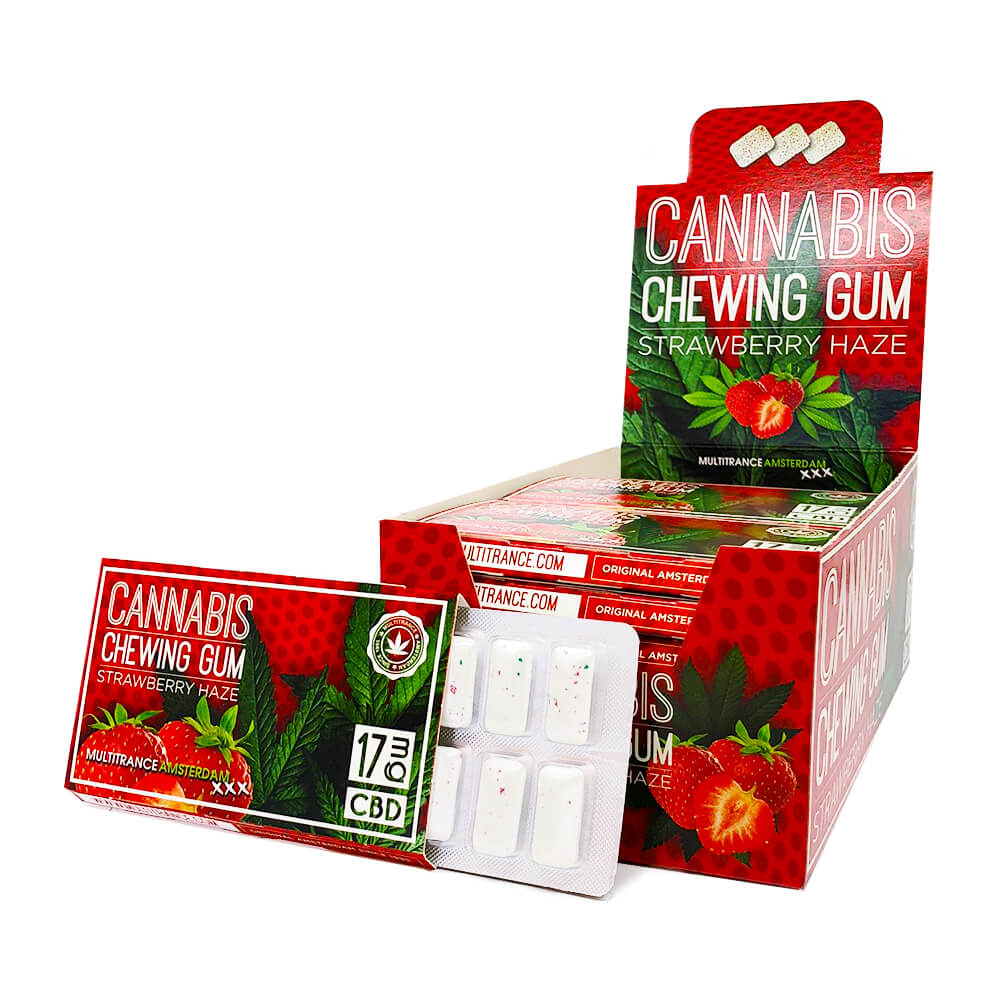 Strawberry Haze 17mg CBD Cannabis Chewing Gums THC Free (24pcs/display)
€63,95
Brand: Haze
THC free
24 pieces/pack
Description
Additional information
Description
Amazing Strawberry Chewing Gums
Get the 24 Pack strawberry Haze cannabis chewing gum. Each piece contains 17 mg of healthy CBD. Your clients may be thrilled with the delightful aroma of strawberry embedded in every piece of chewing gum. Researchers discover CBD properties on mood and depression. So, besides the original strawberry aroma, your clients will not resist the fast potential CBD benefits experienced when they consume the Strawberry Haze chewing gum. The CBD is fast-acting and potent, giving your clients instant value for their money.
Why Will Your Customer Love this Chewing Gum?
This product has demand and may attract a lot of your customers because its sweet Strawberry flavor is awesome. It contains 24 pieces per display, an irresistible quantity, and each piece contains 17 mg of CBD. The strawberry haze chewing gum is completely THC free, ensuring that there are no psychoactive effects after consumption. The wholesale Strawberry Haze 17mg CBD Cannabis Chewing Gums is an excellent product for your store.