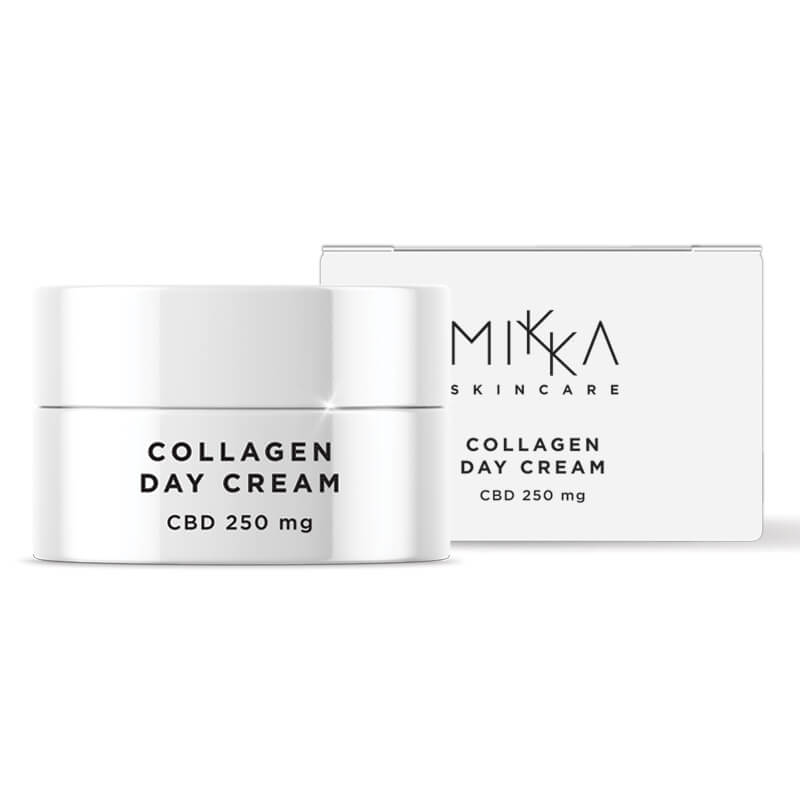 Mikka Day Cream Collagen Moisturizer 250mg CBD (50ml)
€34,95
Description
Additional information
Description
Stay Young Every Year
Our wholesale Mikka Day Cream Collagen Moisturizer is a CBD moisturizer for assured radiance and youthfulness. MIKKA Collagen Day Cream moisturizes the skin and fights visible symptoms of aging with active ingredients, including hydrolyzed collagen and hyaluronic acid. Get this THC-free moisturizer for your customers and keep them young at heart and skin.
Healthy Skin In A 50ml Jar
The Mikka Day Cream Collagen Moisturizer reduces the appearance of spots and other discolorations, while its vitamins and antioxidants increase suppleness and strengthen the skin's connective fibers. The high doses of CBD work their magic by exfoliating and cleansing the pores, reducing acne and redness. vIts texture penetrates quickly, making for an excellent day cream before make-up. Add our wholesale Mikka Day Cream Collagen Moisturizer to your cart today and keep your customers young and beautiful.
Active ingredients:
Hydrolyzed Collagen: Effectively eliminates fine lines and wrinkles while also combating noticeable indications of aging.
Hyaluronic acid: plumps and smoothes the skin.
Italian Immortal Flower Hydrolat: Relieves redness, itching, and irritation.
Argan Oil: Restores skin elasticity, hydrates profoundly and inhibits wrinkle formation.
Vitamin E: is a potent antioxidant that shields the body from UV rays, pollutants, and free radicals.
CBD Full Spectrum: Exfoliates, polishes, and tightens the skin's pores. It also reduces redness and irritation.
Allantoin: Deeply smoothes and nourishes the skin and soothes dry, irritated skin.