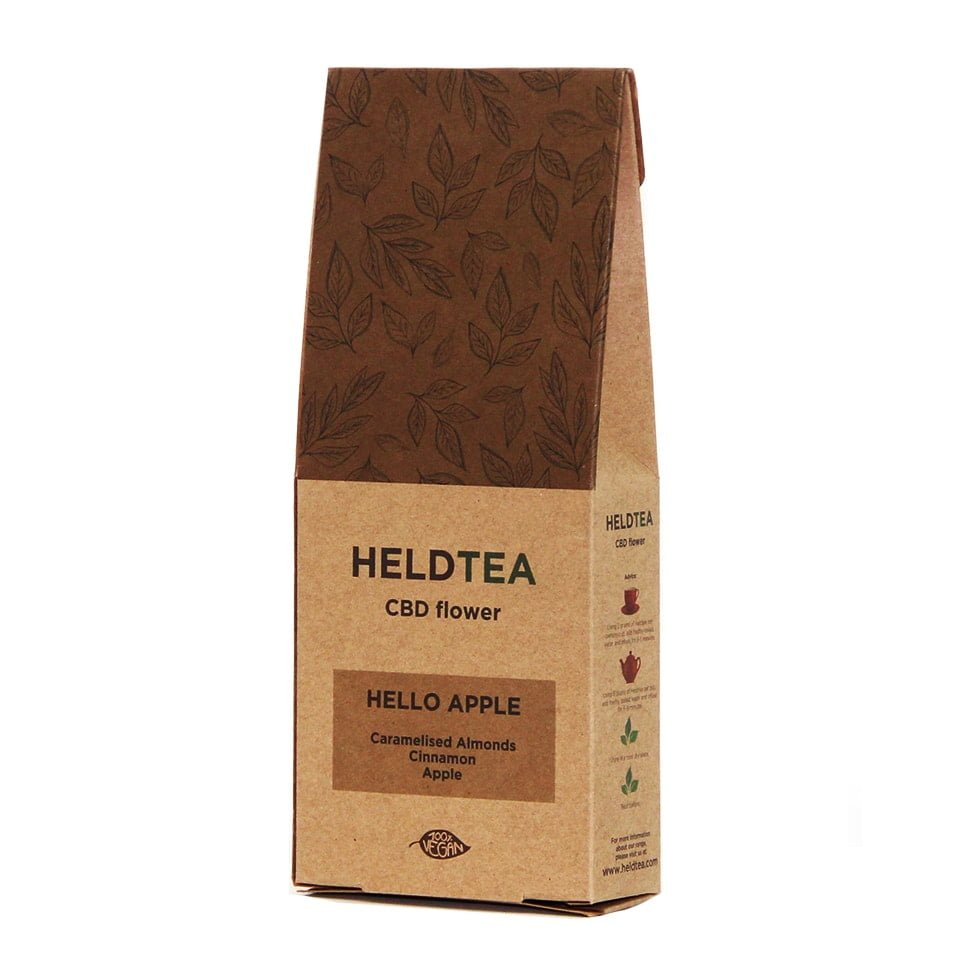 Heldtea – Hello apple CBD tea (25g)
€6,95
Description
Additional information
Description
Medicinal Benefits And Flavorful
The taste of natural tea, Apple and cinnamon blended together with CBD flowers is unparalleled. Our wholesale Heldtea – Hello apple CBD tea is top-quality CBD flowers enriched tea with an apple taste. Did you know that researchers have tested and confirmed the incredible benefits of CBD? The tantalizing apple -cinnamon flavor of this tea will offer your customer an incredible experience, and based on previous research, a potential relaxation effect that will calms down their nerves but keeping them alert.Almond, cinnamon, beet and apple added to this classic blend adds an irresistible aroma to every pack of wholesale Heldtea – Hello apple CBD tea . The unique scent from CBD flowers adds a special touch to every cup of tea making your customers enjoy every sip.
A Discreet Pack Ideal For A Wide Range Of Customers
Wholesale Heldtea – Hello apple CBD tea is packed in a golden brown pack, discreet to boost your customers confidence as they move around. The tea is THC free and therefore ideal for seasoned CBD users and beginners. Put enough packs on your display for all your customers by purchasing wholesale Heldtea- Hello apple CBD tea from simply green at the best prices and enjoy the attractive profit.
Ingredients
CBD flowers, caramelised almonds, beet, apple and cinnamon. Allergen: Caffeine-free, gluten-free, lactose-free.