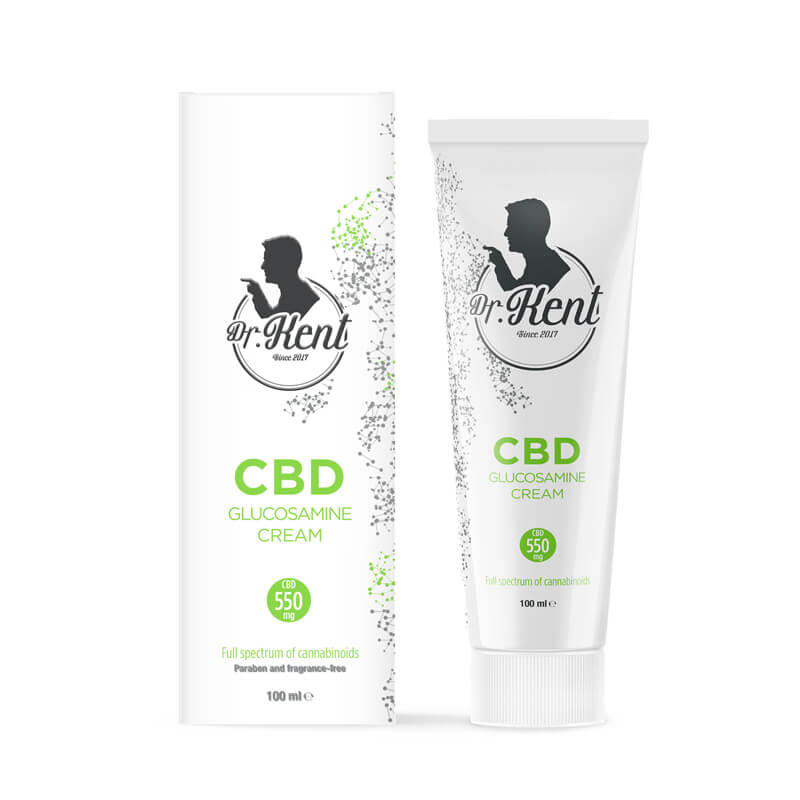 Dr. Kent Glucosamine CBD Cream 550mg (100ml)
€31,95
Description
Additional information
Description
Experience Soothing Relief
Here is one product that will leave you with only positive reviews and empty shelves. Stock up on Dr. Kent's Glucosamine CBD Cream and get an easy pain relief remedy for all customers, leaving them jolly and in great spirits all day. Provides them with long-lived comfort, soothing away their pains and aches. This cream is their best bet against sore joints and worn-out muscles.
Made From The Best Quality Raw Materials
Carefully extracted from superior quality hemp plants, our CBD extract is rich in vital phytocannabinoids and expertly formulated with Glucosamine, ensuring fast adsorption for relief and healing. CBD is a compound that has shown great promise in physiotherapy. Its benefits stretch from aiding with depression and anxiety, treating epileptic conditions, inhibiting arthritis, and most commonly, relieving pain and muscle spasms as a muscle relaxant. Customers will flip when they get a whiff of all the advantages of this product.
Glucosamine is a naturally occurring compound found in the bone cartilage used to create proteins and repair cartilage if damaged. Studies have shown the incredible effects of Glucosamine in reducing joint pain and inflammation and improving general bone health. These compounds are mixed in the right blend in Dr. Kent's Glucosamine CBD Cream to supplement their strengths and improve your customers' health benefits. The product provides an immediate, pleasant sensation of cooling and subsequent warming that can last for several hours.
Stock up now on wholesale Dr. Kent Glucosamine CBD Cream 550mg (100ml) Ensuring your profits skyrocket when you make your sales.
Ingredients: Glucosamine sulfate, Sodium chondroitin sulfate, MSM (organic sulfur), and Hemp (Cannabis sativa L.) extract