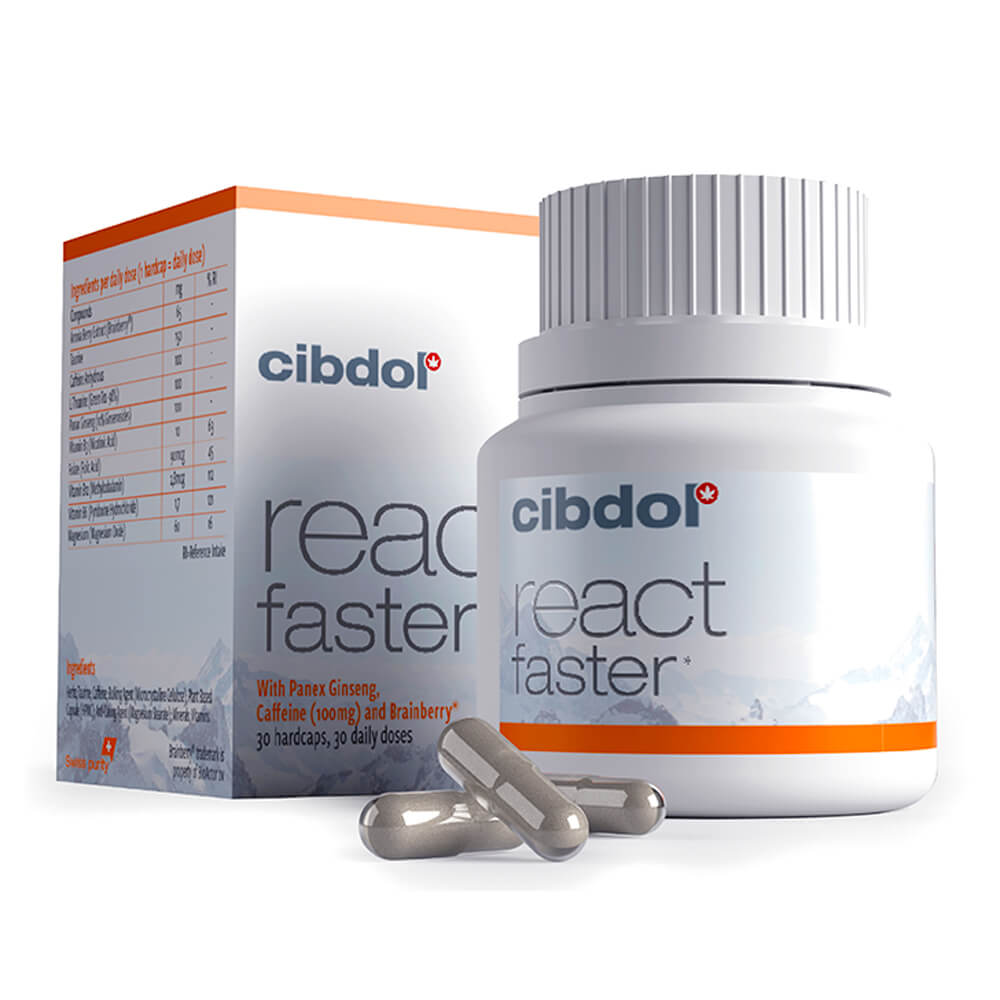 Cibdol React Faster Food Supplements 30 Capsules
€27,95
Description
Additional information
Description
Wholesale Cibdol React Faster Food Supplements
Wholesale Cibdol React Faster Food Supplements is the most effective product to rely on when you need the best reaction times. When a split second can mean the difference between victory and defeat, it's not a risk you can afford not to take.
Lightning-fast reactions show up in a variety of scenarios that require mental acuity. The proprietary blend of Brainberry®, Caffeine, Astragin™ and Essential Nutrients, as well as Co-Activators like green tea and Panax ginseng, helps the body produce an abundance of nitric oxide and boost ATP to improve your performance. React Faster today and feel the difference!
Wholesale Cibdol React Faster Food Supplements is the natural wellness supplement your customers need to gain that crucial edge. Whether it's complex tasks at work or a split-second decision in gaming, React Faster can help you take life's challenges in stride. Suitable for short and long-term use, React Faster's sophisticated blend of vitamins, minerals, and natural plant ingredients helps balance levels of stress hormones and prepares the body for energy surges.
Instructions:
For best results, one hardcap daily with a glass of water. Avoid chewing individual hardcaps. Do not exceed the recommended dosage. Storage: Keep in a cool, dark and dry place. Shelf life: 6 months after opening .Content: 30 doses (1 hardcap = 1 daily dose).
Ingredients
herbs; Taurine; Caffeine; bulking agent (Microcrystalline Cellulose); Plant Based Capsule (HPMC); Anti-Caking Agent (Magnesium Stearate); minerals; vitamins.