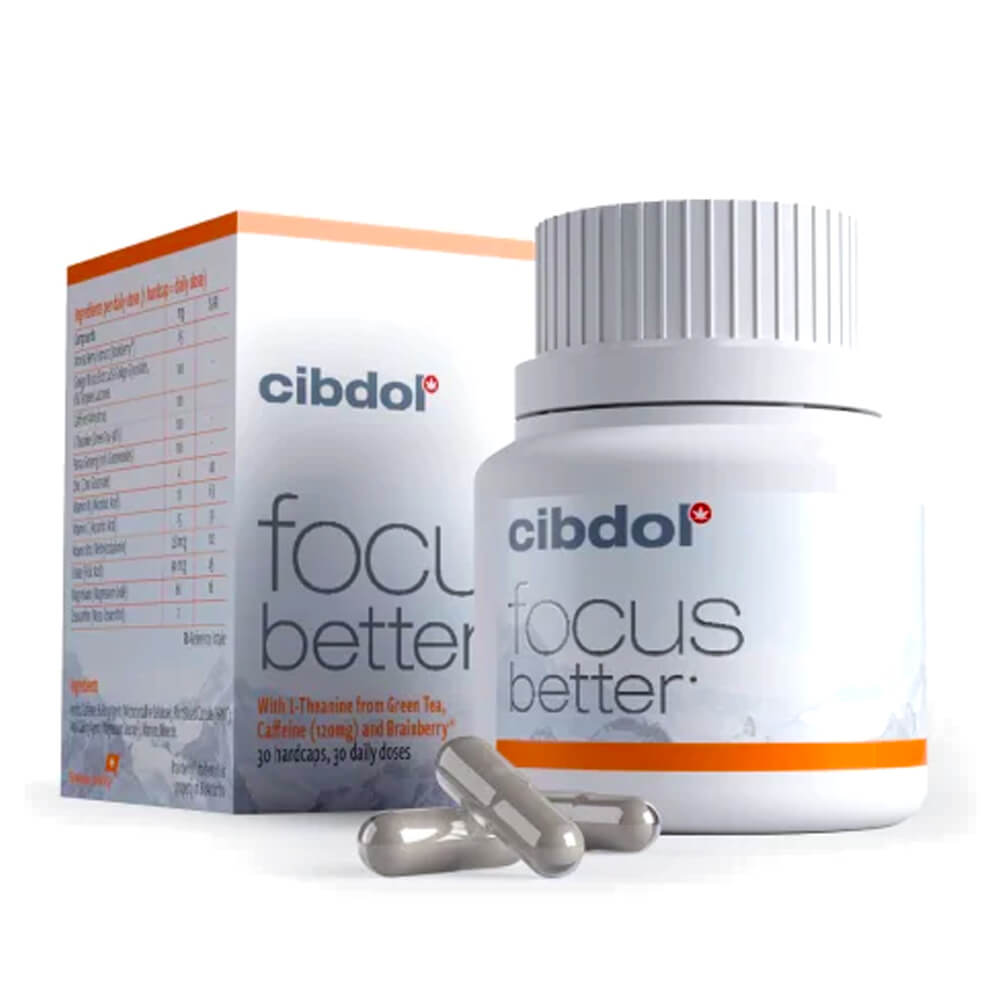 Cibdol Focus Better Food Supplements 30 Capsules
€27,95
Description
Additional information
Description
Wholesale Cibdol Focus Better Food Supplements
When you need to stay focused, whether it's studying, gaming, or managing a hectic work schedule, pick Wholesale Cibdol Focus Better. It combines l-theanine from green tea, zeaxanthin and the innovative Brainberry® Bioactor for sustainable results.* Caffeine boosts your energy levels and helps you stay alert when you need it the most.
By combining superior natural ingredients with an innovative brain biocatalyst and its ability to function as a short-term or prolonged support, Wholesale Cibdol Focus Better is an easy way to help maintain focus.
Wholesale Cibdol Focus Better is a natural supplement that cares for your mind and body. L-theanine from green tea contributes to mental, cognitive, and physical health. Caffeine helps you stay alert when you need it most, while zeaxanthin, Panax ginseng and Ginkgo Biloba contribute to your mental power and blood circulation. The formula is completed by Brainberry® Bioactor, a clinically reviewed aronia berry extract with antioxidants that protect against aging.
*Helps you focus due to L-theanine. Health claim pending European approval. Food supplements are not a substitute for a varied diet or healthy lifestyle.
Instructions:
For best results, one hardcap daily with a glass of water. Avoid chewing individual hardcaps. Do not exceed the recommended dosage. Storage: Keep in a cool, dark and dry place. Shelf life: 6 months after opening .Content: 30 doses (1 hardcap = 1 daily dose).
Ingredients
Herbs; Caffeine; Bulking Agent (Microcrystalline Cellulose); Plant Based Capsule (HPMC); Anti-Caking Agent (Magnesium Stearate); Vitamins; Minerals.