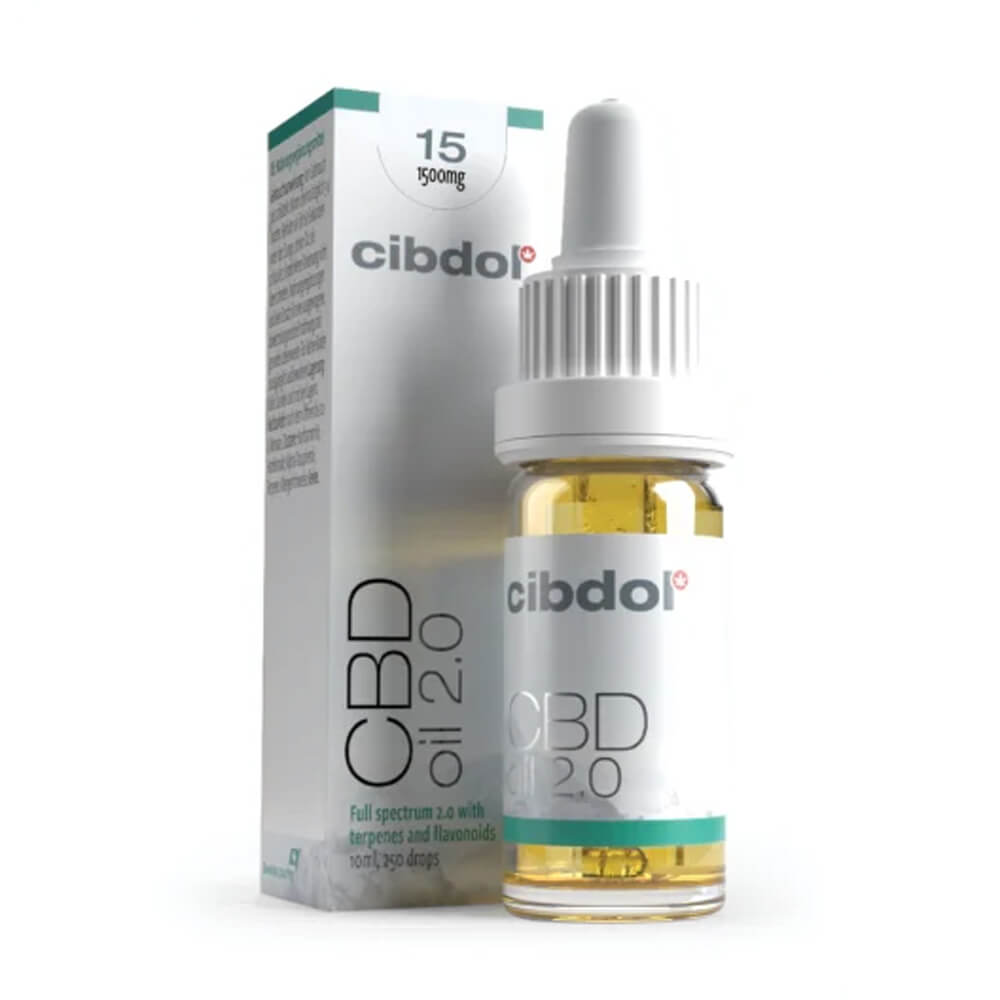 Cibdol CBD Oil 2.0 – 15% 1500mg (10ml)
€50,95
Description
Additional information
Description
A Bit More Concentration For A Bit More Concentration.
Sometimes, your customers just want to relax and unwind. They might just want a little clarity, and at times like these what they'd really need is some CBD oil, preferably our Wholesale Cibdol CBD Oil 2.0 – 15%.
Wholesale Cannabidiol oil or wholesale CBD oil has all the benefits of the components of cannabis without the psychoactivity that it comes with. In CBD oils, the pesky tetrahydrocannabinol (THC) that causes much of the euphoria is removed from the equation, leaving your customers with pure calmness and clarity. With these oils, your customers can have the focus to work on other important things while under the mood potential lifting benefits of the CBD oil. You can see why people would love this.
The demand for wholesale CBD oils is high, and as such, many brands have sprung up to provide CBD oil services. However, few of them are as effective and high-quality as Cibdol.
These geniuses were already a leading name in the industry, but since they've developed their CBD 2.0 oils, making the cannabidiol more effective through the entourage effect, their relevance has tremendously increased. Your customers are certain to love this product.
A Few Drops Make All The Difference.
Since CBD oils got the international acclaim they now have, a lot of brands have stepped into the role of providing wholesale CBD for the multitude of consumers in the world. Well, few of them are as effective as this product because it takes advantage of the entourage effect phenomenon.
The entourage effect phenomenon is a theory that says that cannabinoids (compounds that are found in the cannabis plant) and terpenes work better when they are together than when taken singly. This means that the potential benefits of the cannabidiol in the CBD oils would be increased when there are other cannabinoids included too.
In order to make the most of that, Cibdol puts in 75mg each of four of the major cannabinoids; cannabidiolic acid (CBDa), Cannabinol (CBN), Cannabigerol (CBG), and Cannabichromene (CBC). These, in conjunction with the 1500mg of cannabidiol (CBD) are sure to hit the spot for your customers. This means greater potential benefits for the same amount of CBD when compared to other brands. Your customers are sure to love this, so we'll advise you to buy Wholesale Cibdol CBD Oil 2.0 – 15% in larger quantities, so as not to run out of stock too quickly.
wholesale Cibdol CBD Oil 2.0 – 15%.
While we speak of potential benefits, your customers should know that wholesale CBD Oil has been proven to solve a multitude of problems. These range from anxiety and sleep disorders, to fear and PTSD. Even pain can be relieved by Wholesale Cibdol CBD Oil 2.0 – 15%t.
This product is not only useful, but it is also very user-friendly. The cover also functions as a dropper, making it easier to apply the product. Furthermore, the small size encourages your clients to bring it with them for on-the-go usage. Cannabinoids have been added to hemp seed oil to improve absorption.
Not only is CBD oil effective, but it is also pure. Cibdol has taken steps to ensure that the 1500mg of CBD put in this 10ml bottle of Wholesale Cibdol CBD Oil 2.0 – 15% contains no impurities. This is to ensure its effectiveness. From using only naturally grown hemp varieties to their state-of-the-art extraction process, a lot of effort has been put into ensuring this quality.
You should sell Wholesale Cibdol CBD Oil 2.0 – 15% to your customers and give them the best quality. You'd be glad you did.
Ingredients
MCT oil, hemp extract, terpenes
Additional information
| | |
| --- | --- |
| Weight | 0,049 kg. |
| Brand | |
| Dimensions | 2,5x2,5x9 cm |
| CBD (mg) | |