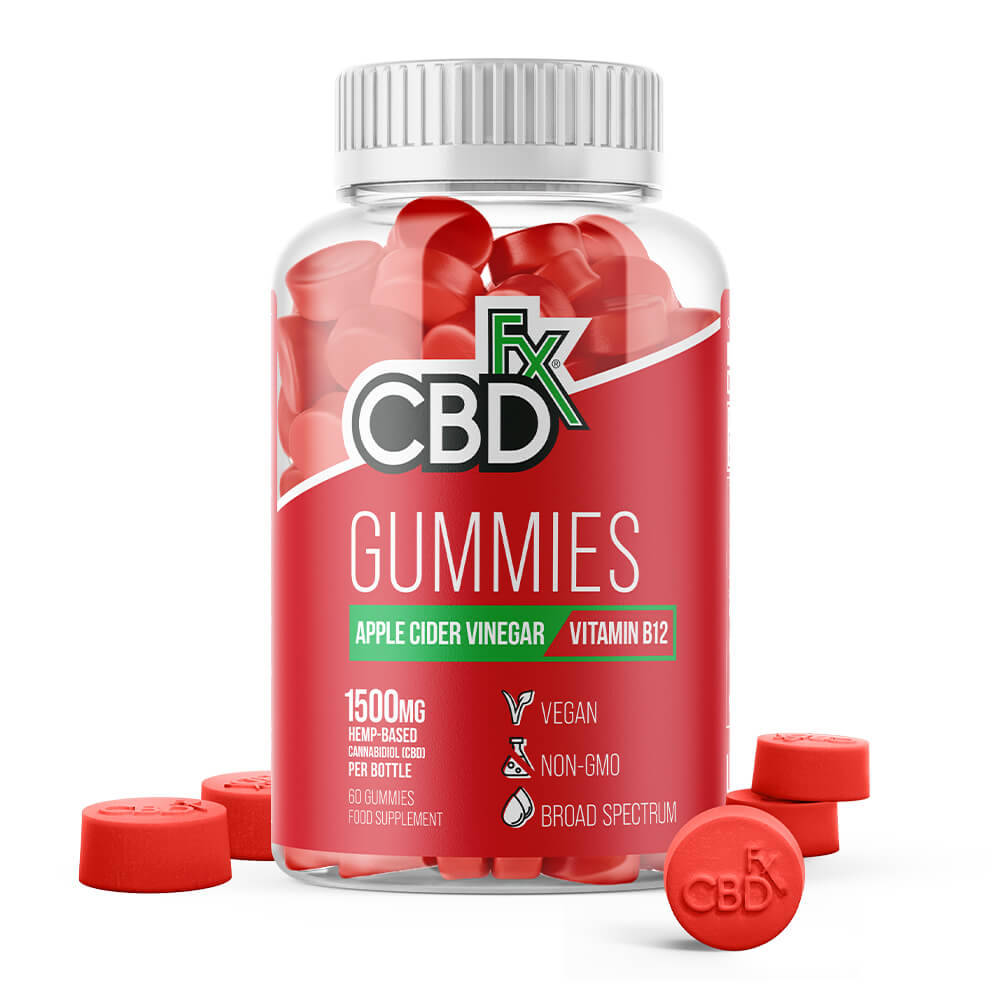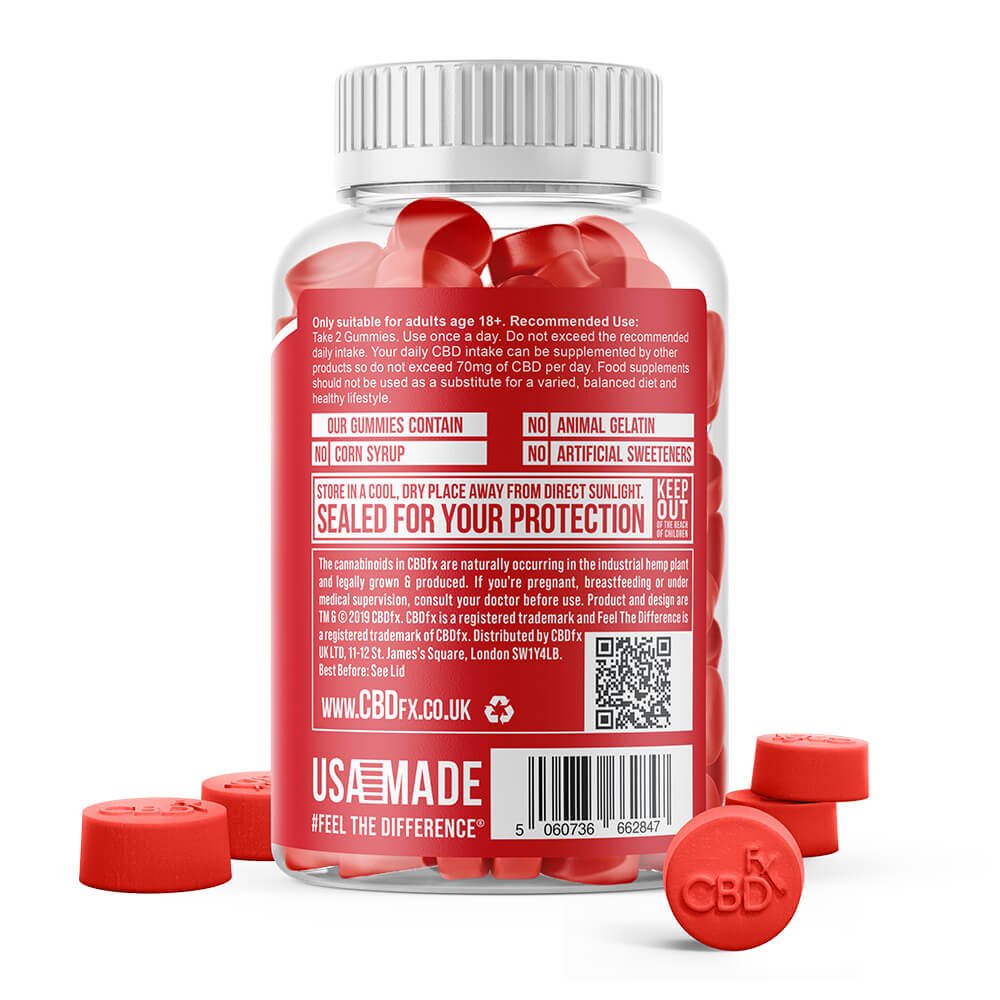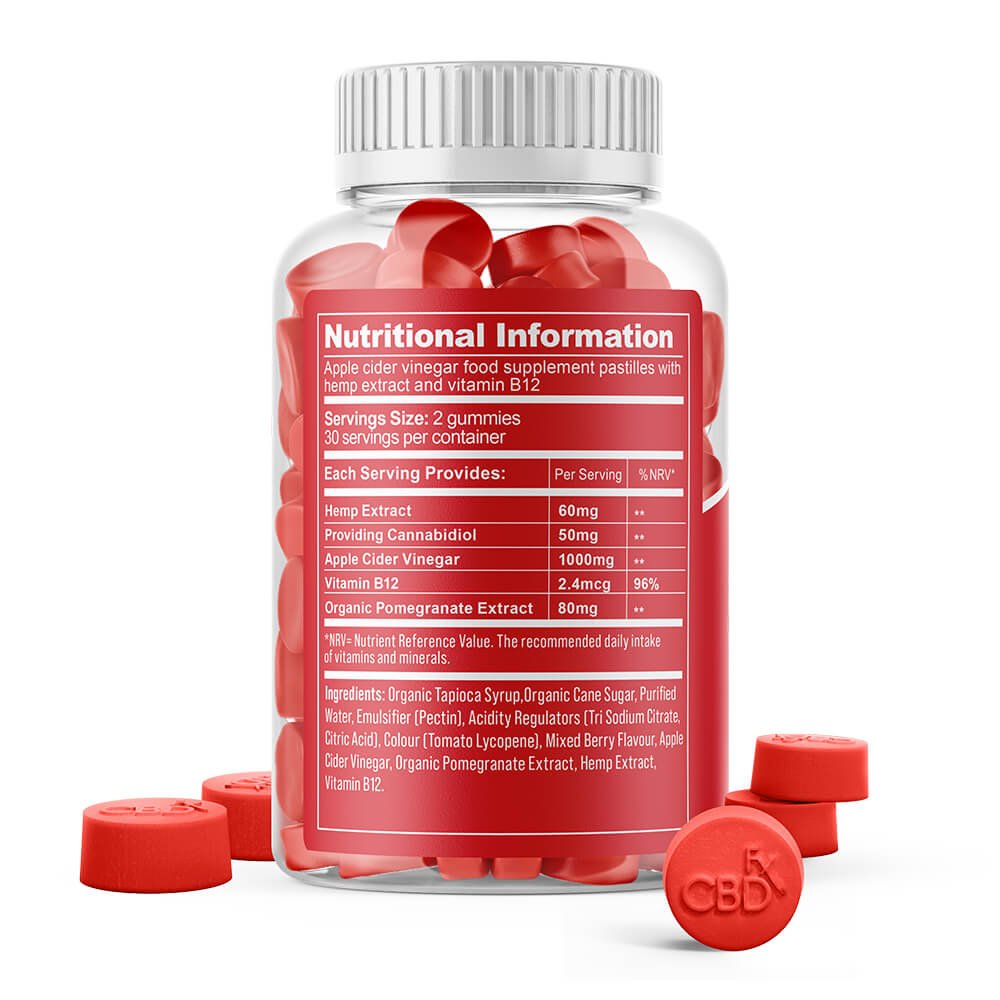 CBDfx Apple Cider Vinegar 1500mg CBD Vegan Gummies (240g)
€41,95
Brand: CBD Fx
THC free
Vegan
Description
Additional information
Description
Wholesale CBDfx Apple Cider Vinegar – A Sweet and Healthy Treat
These gummies are not your average tasty treat. Not only do they have all of the health benefits that you could imagine from apple cider vinegar, but also Vitamin B12 for energy and supporting immune function along with organic pomegranate in them! So no matter what type or shape mood may be taking on right now these CBD goodies will give it some serious competition to bring things back into balance fast!
Apple cider vinegar has been used to cure everything from skin conditions, respiratory problems and to weight loss.It's created by fermenting apples in water with an acidity that ranges anywhere between 3% – 5%. The apple variety grown for acetic acid contains about 40 percent sugars which are converted into alcohols like glucose or mannose before ending up as ethyl acetate when bacteria consume them during the process of fermentation!
Wholesale CBDfx Apple Cider Vinegar gummies contain many vitamins and minerals that are essential for our health; including potassium, magnesium, calcium, phosphorus, vitamin A & E which means this product should definitely be on your shelf. You've probably heard of the wonders that apple cider vinegar can do for your hair. But did you know it also protects against kidney stones and diabetes? If these benefits weren't enough, we're about to unleash a new power combo: CBD hemp extract and ACV!Just add an additional 50mg CBD per serving per day while drinking up all those healthy fluids – like ginger ale or pure water- and watch as they keep coming back for more because this gummy will make everything taste better than ever before!
Ingredients
Organic Tapioca Syrup, Organic Cane Sugar, Purified Water, Emulsifier (Pectin), Acidity Regulators (Tri Sodium Citrate, Citric Acid), Color (Tomato Lycopene), Mixed Berry Flavor, Apple Cider Vinegar, Organic Pomegranate Extract, Hemp Extract, Vitamin B12 .
Additional information
| | |
| --- | --- |
| Weight | 0,298 kg. |
| Content | 240g |
| Brand | |
| Dimensions | 7x7x12,5 cm |
| THC | |
| CBD (mg) | |
| Bio / Vegan / Comments | Vegan |