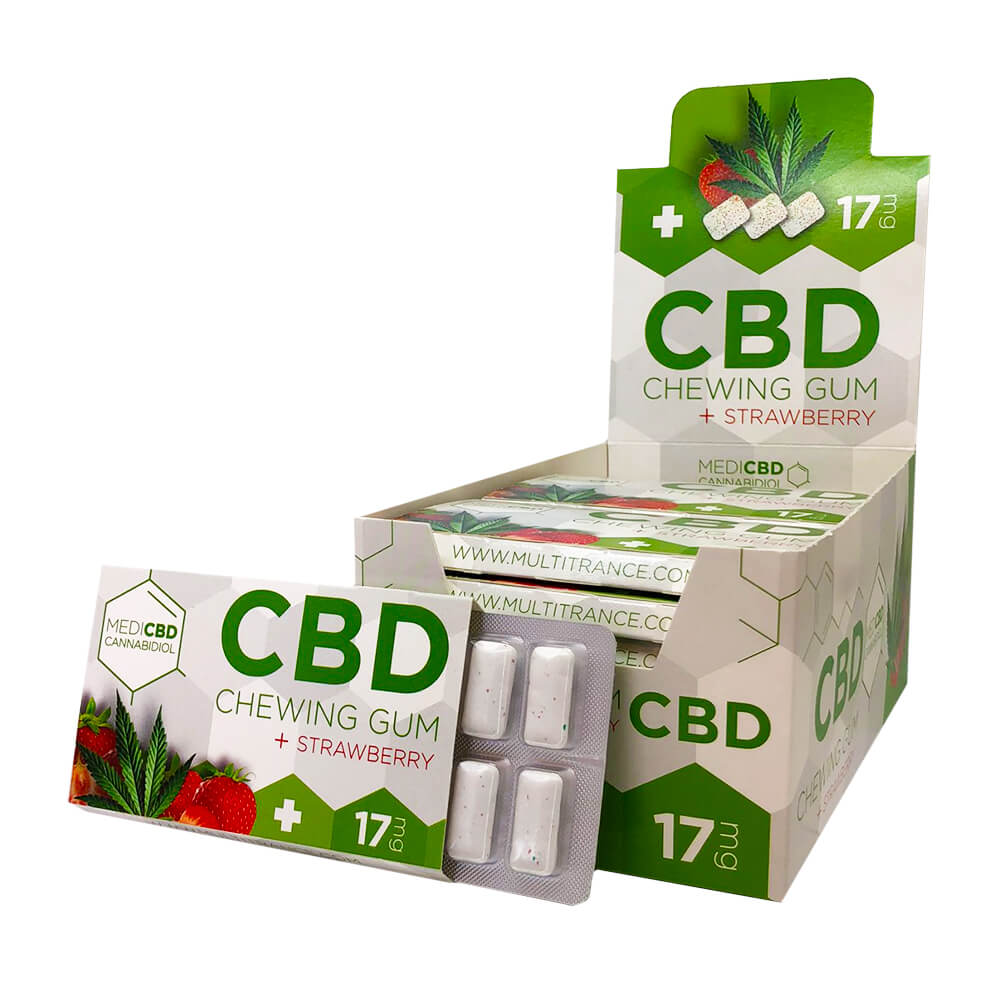 CBD Strawberry Cannabis Chewing Gums THC Free (24pcs/display)
€63,95
Brand: MediCBD
THC free
24 pieces/pack
Description
Additional information
Description
Great Strawberry Cannabis Chewing Gum
The wholesale CBD Strawberry cannabis chewing gums is a delicious way for your customers to discover CBD. In this product, there are 24 pieces of chewing gum per display, and each piece contains 17mg of raw CBD. Researches show that CBD offers potential benefits, so if your clients are looking for a good way to get the CBD benefits, our strawberry cannabis chewing gum should come highly recommended.
What's More?
When your customers buy this product, they will love that they cannot experience any psychoactive effects since it's completely THC-free. If your customers want an easy way to get the potential CBD benefits on the go, then this is a perfect choice. Additionally, the combination of CBD with strawberries is quite delightful and will leave the customers returning for more.