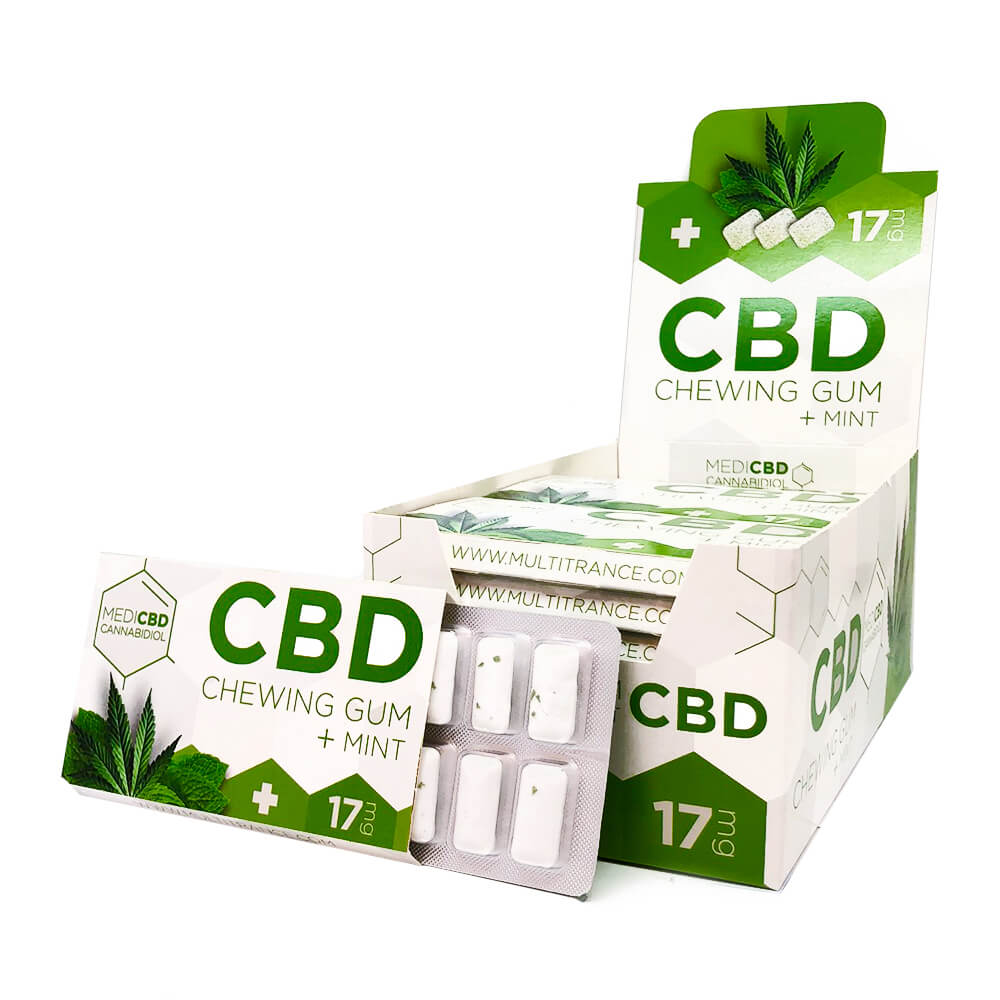 CBD Mint Cannabis Chewing Gums THC Free (24pcs/display)
€63,95
Brand: MediCBD
THC free
24 pieces/pack
Description
Additional information
Description
Simply Refreshing
If you are looking for chewing gums for your customers who are CBD users, buy wholesale CBD Mint Cannabis Chewing Gums THC Free. These gummies are made by top brands from carefully analyzed hemp extracts and permitted additives to ensure every pellet is of quality. The CBD content is drawn from hemp trees with no THC content. Did you know that researchers have tested and confirmed the incredible benefits of CBD? That's right! every pellet is mint flavored to give customers a refreshing experience and benefit their dental system.
An Attractive, Affordable, and Portable Pack
These gummies have a high-temperature resistance and can be stored anywhere. The green and white medium pack is portable and enables users to take a pellet any time of the day. Many CBD users can afford a pack of 24 pieces, guaranteeing you the fast clearance of stock. We supply wholesale CBD products to retailers at fair prices. Send us your order today and expect quality products and great profit margins.