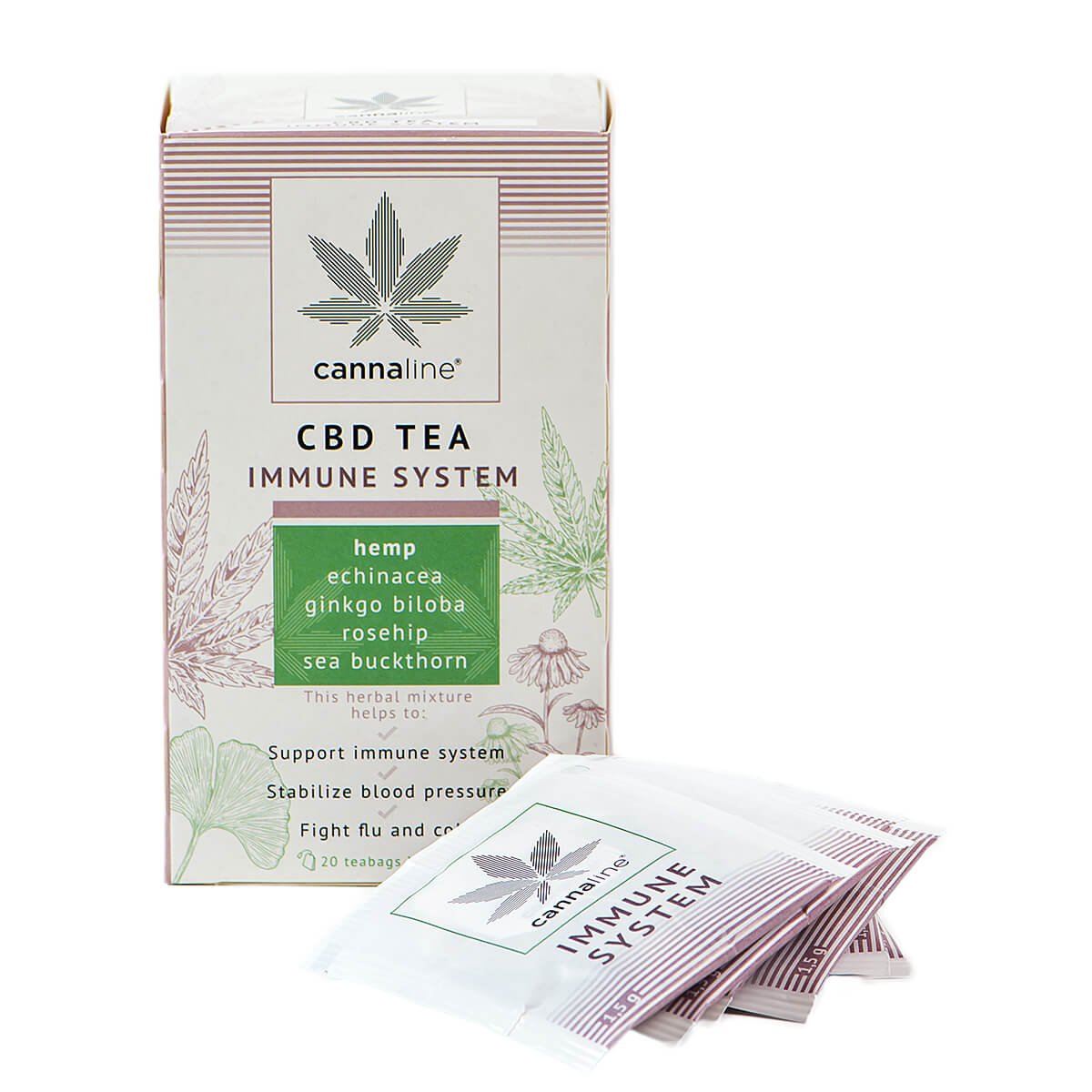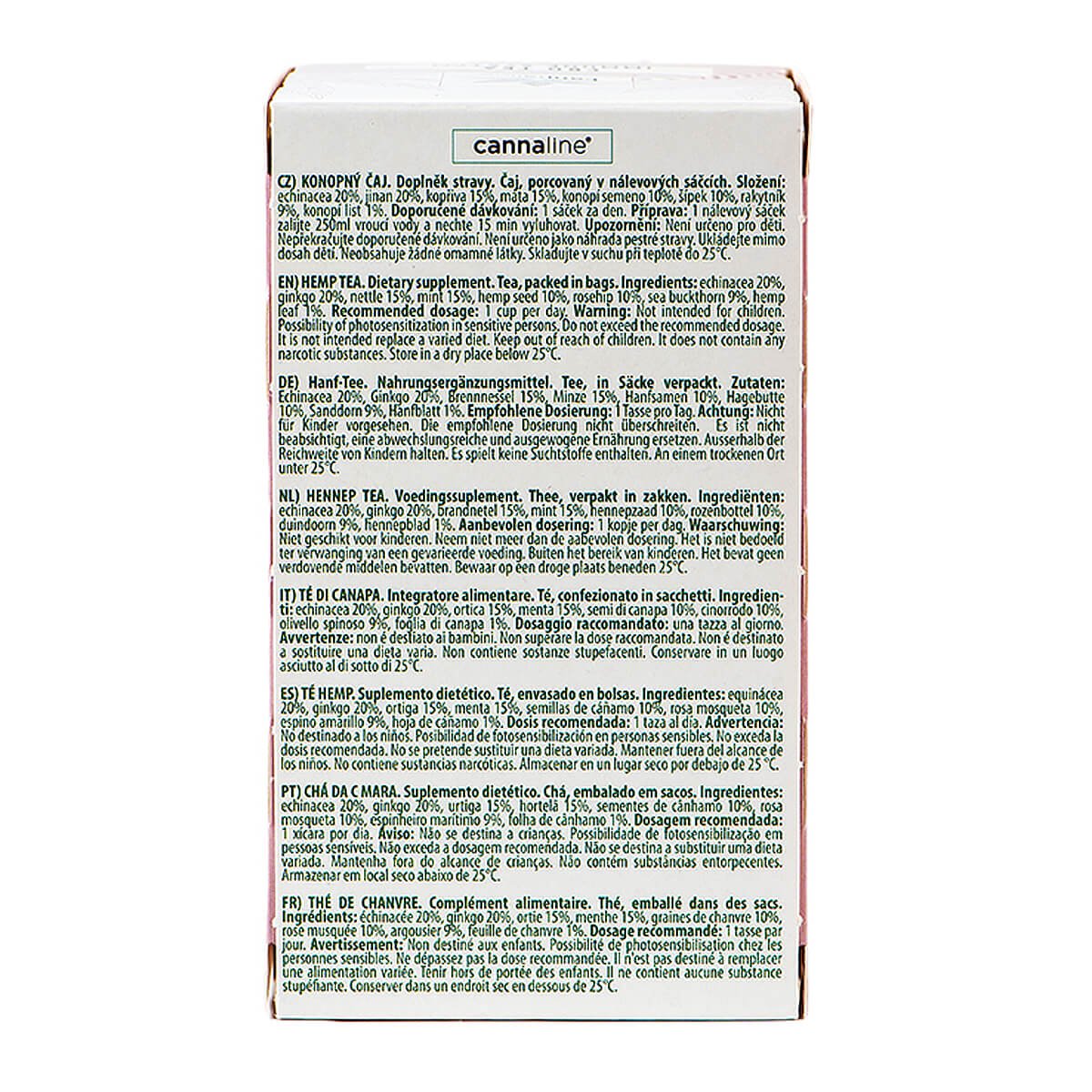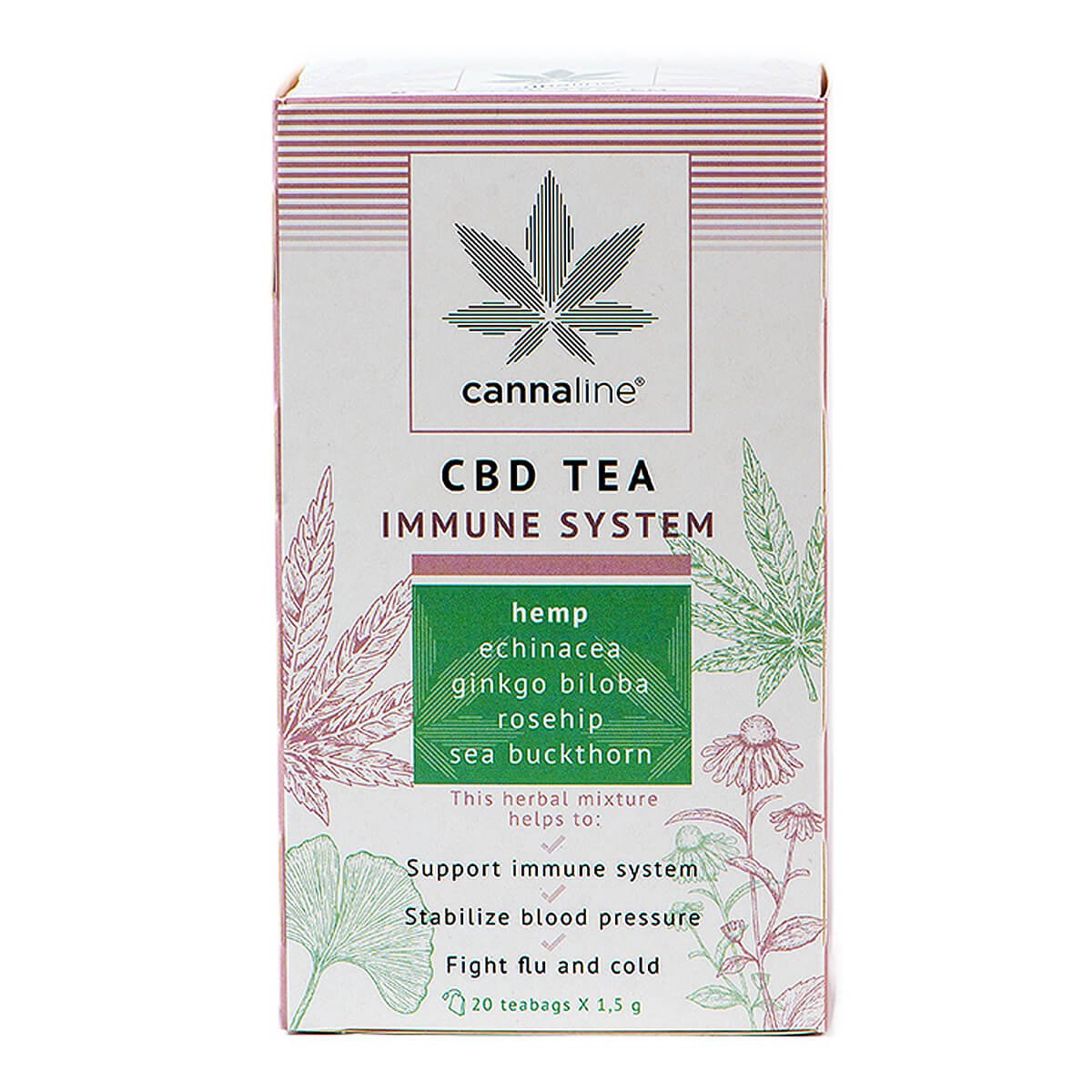 Cannaline CBD Hemp Tea Immunity THC Free 30g (10packs/lot)
€54,95
Brand: Cannaline
THC free
10 pieces/pack
Description
Additional information
Description
Tea That Fosters Strong Immune System
Cannaline CBD hemp tea immunity THC free is made from echinacea, rosehips, ginkgo and mint blended with hemp extracts. Did you know that researchers have tested and confirmed the incredible benefits of CBD? So Hemp tea can potentially boost your immunity and defends the body against pathogens.A healthy customer wants to enjoy the benefits of this body strengthening beverage, and won't miss a piece daily. This nutritious tea brand from Cannaline boosts brain functioning, fosters mental balance, and improves blood circulation. Every sachet from the attractive yet discreet pack has all the essential nutrients to fight germs and pathogens.
Optimal Relaxation In Every Sip
Hemp extracts send you customers to ultimate relaxation while the other nutrients keep their brain system active and free of anxiety. This boosts their productivity all day long, without experiencing narcotic effects. A cup of hemp immunity is ideal for your buyers any time of the day. Be sure to purchase wholesale Cannaline CBD Hemp Tea Immunity THC free 30g to meet their needs. A perfect display on your shelf will entice more customers.