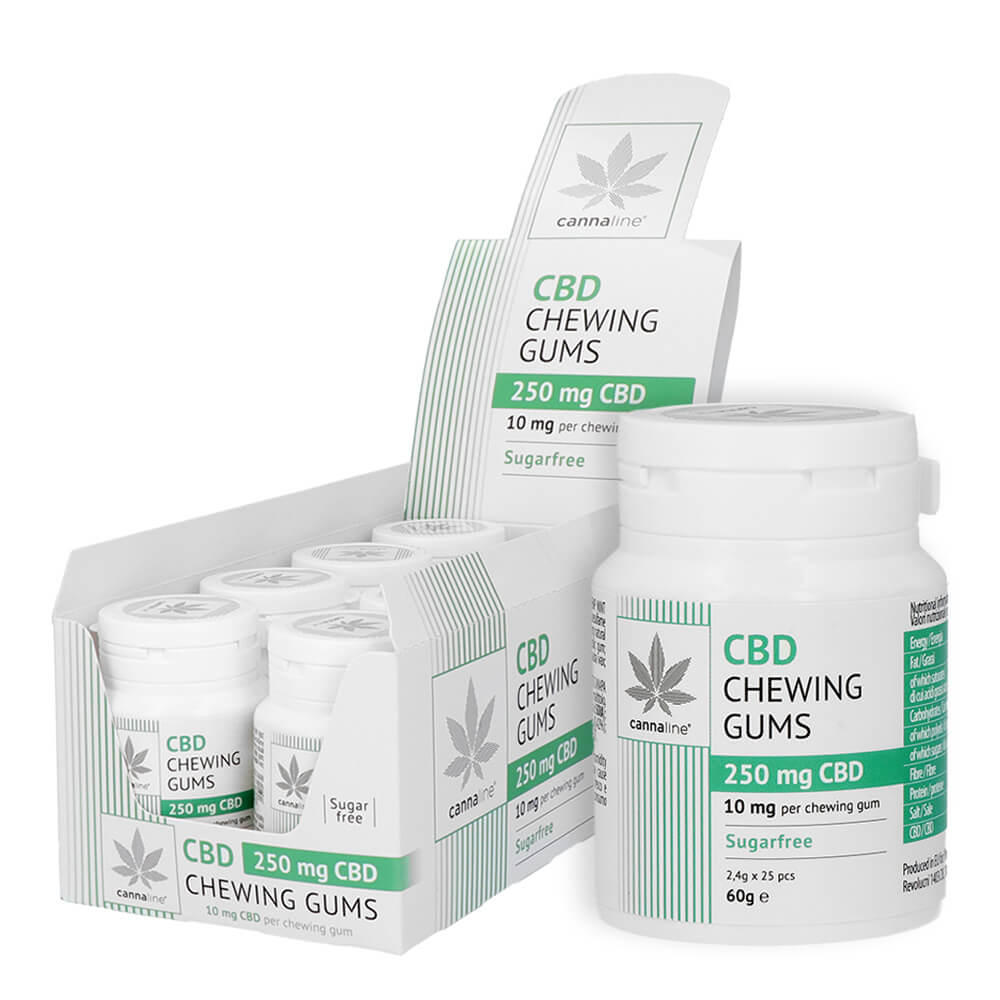 Cannaline 250mg CBD Chewing gums (8pcs/display)
€47,95
Brand: Cannaline
THC free
8 pieces/pack
Description
Additional information
Description
A Product For Everyday Life
What's not to love about the attractive Cannaline 250mg CBD Chewing gums? Its outstanding package will definitely not stay there for long on your shelf.Researchers have discovered the incredible benefits of CBD.This product is completely sugar-free, has some hemp mint aroma, and is infused with 250mg of CBD to give your customers those potential CBD benefits. It has 8 pieces per display, with each piece containing 250 mg of CBD.
Why Choose Cannaline 250mg CBD Chewing Gum?
Cannaline 250mg comes completely THC-free. It contains 250 mg of CBD per piece and has an attractive display that gets it sold in no time. This chewing gum is very effective and will keep clients returning for more. In addition to providing previously mentioned potential CBD benefits, the wholesale Cannaline 250mg CBD Chewing gums has no OGM and is suitable for vegans.Let your customers enjoy the fresh mint aroma of Cannaline.