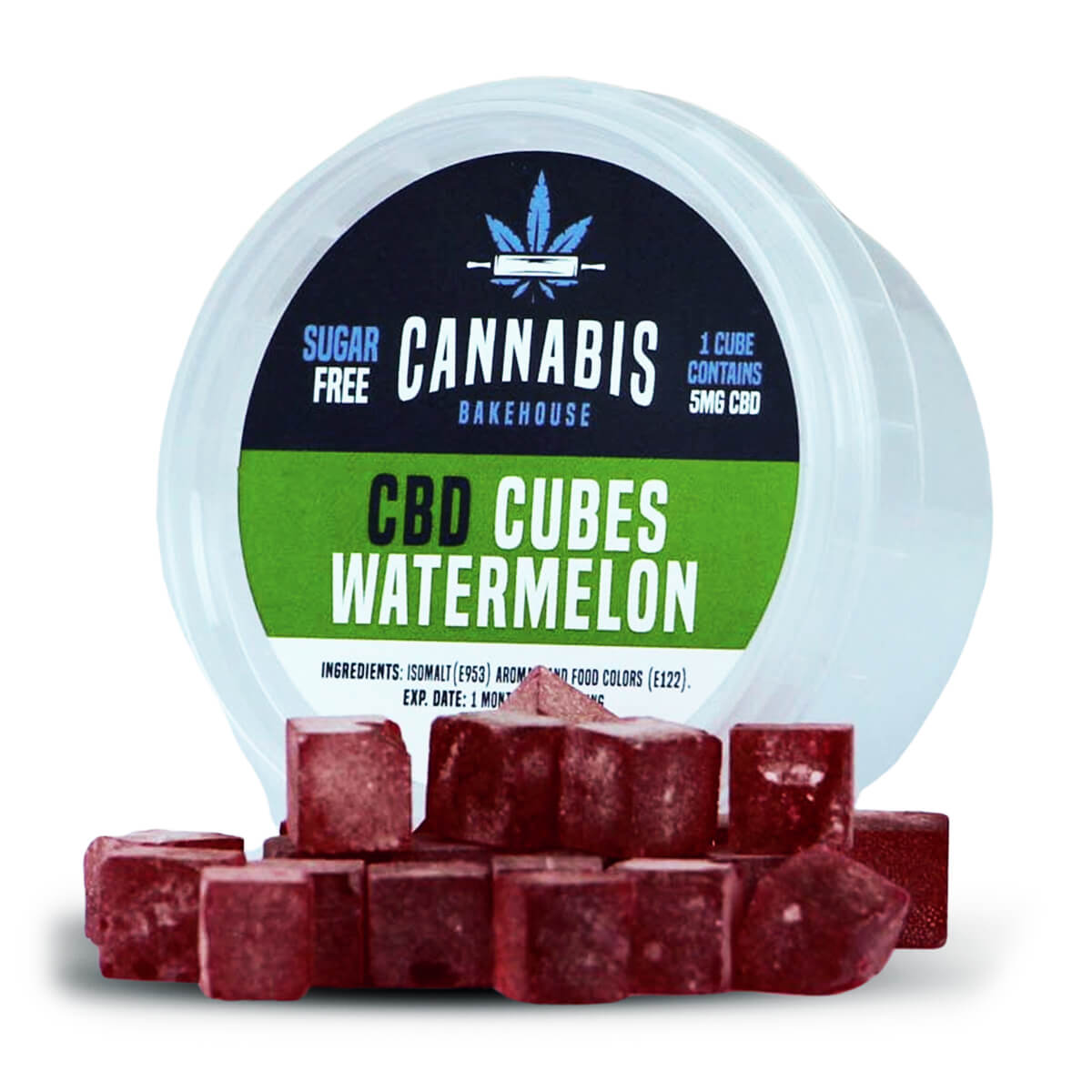 Cannabis Bakehouse CBD Cubes Watermelon 5mg
€8,95
Brand: Cannabis Bakehouse
THC free

Description
Additional information
Description
Watermelon Cubes – A Fruity Way To Start!
Many people desire to explore the world of edibles but are unsure where to begin. We invite you to add our Cannabis Bakehouse CBD Cubes Watermelon 5mg product to your list. Did you know that researchers have tested and confirmed the incredible benefits of CBD? Yes, this can be beneficial for your health and they are an excellent choice and alternative for people who have no prior experience with cannabis or CBD edibles. Ideal for novices. They are loaded with fantastic flavors, making them ideal for clients who dislike the taste of CBD. They are helpful for persons who suffer from sleep difficulties. They will make you feel nice and comfortable in your skin, and they will be essential if they require CBD.
CBD Candy Cubes from Cannabis Bakehouse is no longer only a guilty pleasure; they are also excellent for you. CBD Candy Cubes have something for everyone, with various classic flavor combinations.
Here's What To Expect!
If you are looking for something a little easier to eat on the go, you can try replacing your regular chewing gum with the delightful watermelon Cubes for a fantastic CBD pick-up. Some people, however, find it challenging to stay calm and relaxed on their own and may require support. The gummies come in various flavors, making them fun to play with before putting one down your throat. Put a CBD candy in your mouth, and your stress will vanish. Each CBD Candy Cubes cube provides 5mg of full-spectrum cannabis dose, allowing you to effortlessly adjust the amount of CBD you want to take based on how many cubes you eat. CBD Candy Cubes are entirely sugar-free and delicious and filled with all of the health benefits of hemp-derived cannabinoids, terpenes, and flavonoids. CBD Candy Cubes are perfect for people wishing to test out a CBD product for the first time or for those looking to find their next new favorite snack because consuming a CBD product can take longer to enjoy the therapeutic effects.
However, while it may take longer for an edible CBD product to be broken down by your body's digestive system, once it is absorbed, you will be able to feel the effects for a more extended time. So it is entirely up to personal preference.
Additional information
| | |
| --- | --- |
| Weight | 0,036 kg. |
| Content | 20g |
| Brand | |
| Dimensions | 7x7x3,5 cm |
| THC | |
| CBD (mg) | |